It is no surprise we may be feeling some digital overload after being stuck inside for over a year with only our devices to keep us connected to the outside world. Screentime is always something we struggle with, finding the right balance between using our computer and our phone enough, but not too much. Here are a few ways you can reduce your digital consumption during the summer and beyond.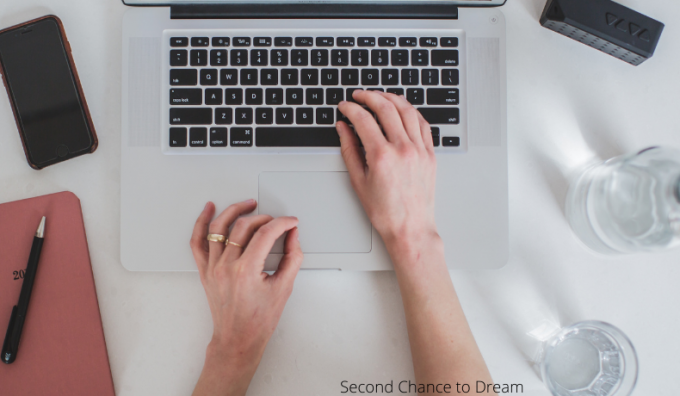 Have some face time
Okay, not to confuse this with the "FaceTime" you have on your phone. Spending time with people in person instead of only keeping in touch digitally will help lessen your digital use. Even with the pandemic still present, there are ways to spend time together in person safely. Having a picnic in the park allows you to be socially distanced and social at the same time. Any outdoor activity is a great way to see your loved ones and enjoy time away from your screens.
Practice self-care
The summer is the perfect time to create some healthy self-care habits. This could mean taking up walking around the neighborhood every morning before work or joining a coworker for yoga in the evenings. You may find that the summer sun makes you crave a busy schedule full of fun activities, but make sure you make time for yourself to enjoy some alone time. Finding ways to unwind after the stresses of the day, without relying on your phone or other devices, is a great way to limit your screen time.
Protect your eyes
It is not always easy to avoid digital screens as working from home and using your phone recreationally are practically unavoidable. The screens we use on a daily basis emit blue light, which is fine in small doses, but when you are on your devices constantly, you may begin to feel some negative effects. The best way to help protect your eyes from the effects of digital screens is to purchase a pair of blue light glasses. These glasses can help limit the effects of blue light, which includes blurry eyes, dry eyes, and even cataracts. Having a pair of these glasses on hand can help make the digital world a bit more bearable.
Step outside for lunch
Taking advantage of the nice summer weather can help you get away from your screens. Stepping outside for lunch helps you decompress from the work on your desk and helps clear your head. Even taking a drive with the windows down can help you feel a nice summer breeze! Finding any way to spend your lunch break away from your devices, even for half an hour, can do wonders for your sanity and help you come back to your tasks with a fresh mind.
Make tech-free zones
Making space in your life where you prohibit digital usage can be great to limit your daily overload. These zones can be in certain parts of your house, or even at certain times during the day. Making your dinner table a phone-free zone can have you interacting with family and have you focused on the here and now. You may also consider limiting your screen use to an hour or two before going to bed. Taking that time to read a book, write in your journal, or practice other forms of self-care can help relax your mind and prepare for deep sleep. When you are limiting your screen time during certain hours, you may be able to set limitations on your phone for how long you can be on an app or what times you should be on it versus not. These may just be notifications that pop up to remind you of your settings, so in the end, it will be up to you to enforce your own screen time rules.
Remove social apps from your phone
A major part of why we seem overloaded by our screens is the amount of time we spend on social media. Removing things like Facebook and Instagram from your phone can help remove the urge to constantly look at what is new and exciting happening around you. The fun is right in front of you, all you have to do is look up from your phone! If you can't delete the apps from your phone, disabling the push notifications can also make a difference in how often you are checking your phone. Think about that rush of urgency you feel when you get a notification of a post on social media, that is a big component of why you're on your phone. Removing the notifications will help you focus on the world around you instead of focusing on the world of social media.
Making choices to limit your screen time is easier said than done. There are many excuses we can make to justify why we are on our phones all of the time, feeling needed, needing to know the information the second it comes out, always being on call with work or with family. Finding even the smallest of ways to limit your usage of digital devices can help keep you oversaturating your day with screen time. This is something you can work on at any point in your life, not just in the summertime!
(Visited 237 times, 2 visits today)