Whether you have recently moved into a new property or are looking to spruce up your home for spring, transforming your home is always going to be a lot of fun. However, it can also be pretty expensive – especially if you are looking at transforming the entire property instead of just the odd room here and there.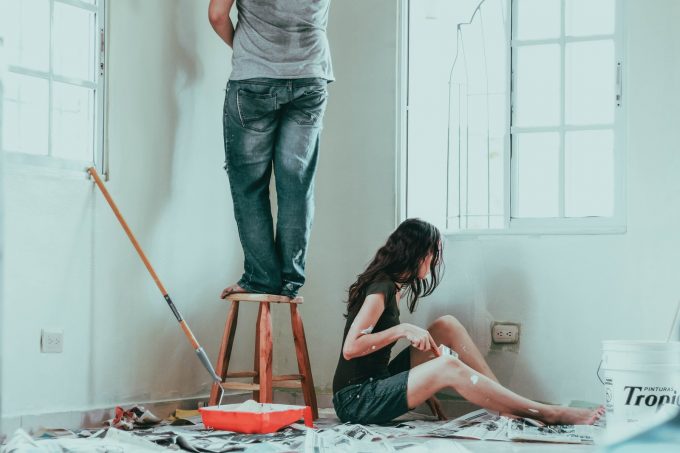 However, there are certain steps you can follow to make the process a little kinder to your purse strings without having to let go of your interior-designer-inspired dreams. With that in mind, here are some tips you can use to transform your home on a bank-friendly budget. 
Understand your budget before you embark on the project –

as this can help you reign in your spending when you need to. For example, if you then overspend in a particular area – you need to know where you can pull back in the future to ensure you don't land yourself in a difficult financial situation. The closer you stick to your original budget, the better – though it's important to understand that this can change and shift as the project goes on.
DIY as much as possible. For example, if you are looking to repaint a room – why not grab a paintbrush yourself instead of hiring someone to do the job for you? This can save you a lot of time and money in the long run. Remember, choosing softer, pastel colors can help

create a relaxing atmosphere

, whereas brighter colors can bring more energy into space. 
Understand that it is the small details that

make your house a home

– meaning that even the most minute changes can make a real difference to how your home looks. For example, you can make a small room look much bigger by finding a way to introduce more natural light into space. One way in which you can do this by removing clunky curtains or blinds, opting for something more lightweight. 
Wherever possible, try to source your own materials for the project – as this means that you can find the best deals in terms of prices. For example, if you are want to make changes to your home plumbing system, you can buy all of the materials you need ahead of time, such as a quality

Berkeley pump

– as opposed to having to buy them through a service provider such as a plumber who could charge you much more for the materials than they are worth.
Understand that your home works for you. For example, many home transformation guides will talk about creating spaces that aren't strictly necessary – such as home theaters and walk-in closets. If you don't realistically have the space for that or will not use them – then there's no point trying to work them into your plans. Instead, focus on creating spaces that are functional and useful. For example, this could mean that you make a home office that is better

suited to remote working

. 
Shop second-hand for preloved furniture that looks as good as new – but won't cut into your budget. If you can deal with a bit of wear and tear, you can save yourself a great deal of money by shopping second-hand instead of buying products in brand-new condition. Furthermore, they are also a great choice if you want to repaint or alter furniture to make it more unique! 
I hope you found some great ideas to help you transform your home on a budget.
I'd love to have you follow along. You can subscribe to my RSS Feed or sign up to receive daily Emails delivered to your inbox. You can also follow along via Instagram, Facebook, or Twitter.


(Visited 49 times, 1 visits today)