Your home's external beauty is as important as its interiors, and it's essential to take care of it. While it gives your property a well-kept and beautiful appearance, it also increases its value and asking price should you choose to sell your house. Research shows that homes with high curb appeal are likely to sell for an average of 7% more than houses with uninviting exteriors. Are you looking to improve your home's curb appeal? These tips are sure to help you out. 
Landscaping is vital for beautifying your home's exterior; not only does it improve its appearance, but it also connects you to nature. Besides, it keeps your home energy efficie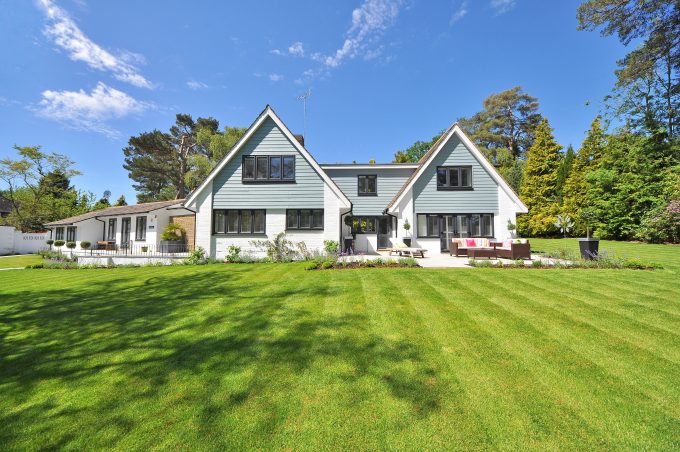 nt by redirecting airflow into your home, thereby reducing your energy bills. You can start by mowing and edging your lawn to give it a crisp appearance. You may also want to include flowers with different colors to make your outdoor space more appealing to the eyes. Hydrangea bushes and stone walkways give your home a beautiful and relaxed feel. 
Take care of your windows and doors
Your windows and doors serve as focal points, and as such, must be adequately tended to. They complement your home's beauty while giving your home a classy look. It will be best to clean your windows regularly with mild soap, water, and a clean cloth. It's also prudent to repair damages or replace them should they be required. Additionally, you may want to repaint your front doors and replace the handles to improve their appearance. 
While your roof is an essential part of your home's insulation system, it also makes up half of its visual exterior. Besides, it protects your home from harsh weather, water leakages and increases your asking price. For these reasons, you should take proper care of your roof. It will be best to perform routine checks to spot and fix minor damages immediately. However, should you notice that it's not in the best condition, you may want to contact residential roofing experts to address the issue? 
Your home's exterior can accumulate mold, grime, mildew, bird droppings, and other unpleasant stains, and they can become an unpleasant sight to behold. Also, mold and mildew can seep into your home and cause health hazards to you and your family if you don't deal with them early enough. Fortunately, pressure washing can get rid of these things and give your building a cleaner look. While you can be tempted to DIY, it's advisable to hire professionals to do the job to prevent additional damage and extra costs. 
Invest in outdoor lighting

Well-planned outdoor lighting is vital for enhancing your home's curb appeal during night times. It highlights your architectural design and landscaping and creates a welcoming feel for guests. You can incorporate outdoor lighting fixtures for security and safety purposes and pathway lighting for an enchanting feel. LED landscape lightings are also an excellent choice as they beautify your outdoor space while being energy efficient. 
Your home's curb appeal is vital to its value and helps you enjoy your outdoor space. You can incorporate these tips to beautify your property's exterior look.
I'd love to have you follow along. You can subscribe to my RSS Feed or sign up to receive daily Emails delivered to your inbox. You can also follow along via Instagram, Facebook, or Twitter.
(Visited 47 times, 1 visits today)