A cluttered home isn't an inevitability, or at least it doesn't have to be. It's easy for homes to get cluttered, especially when they're inhabited by a busy family, but if you'd prefer your home to be a bit more on the minimalist side, there are several things you can do to stop the clutter in its tracks.
Sound good? Here are a few things you can do to stop clutter in its tracks:
One thing that you must-do if you want your home to be clutter-free is to make a plan of action. It's easy to just jump in and start getting rid of stuff, but if you do that without a purpose, things can go wrong and you can end up getting rid of things that you really shouldn't or burning out before you've really sorted the problem out.
The best thing to do is sit down with the family and talk about your desire to declutter. Ask them to make a list of the items they absolutely do not want to get rid of and do the same for yourself. Then, you can negotiate the other items you would like to keep/get rid of and make a list.
Once you have this information to hand, it's a good idea to group the task by room because it's far easier to tackle one space at a time when you want to declutter. Get everyone involved and once you've cleared one room, move on to the next.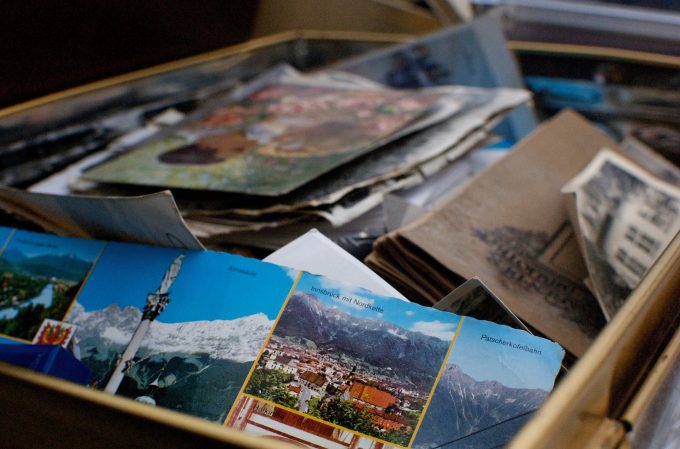 Learn to let go
Letting go of your clutter is often one of the biggest barriers to having a clutter-free home. After all, a lot of our clutter isn't just clutter, it's memories. Your stuff can bring up a lot of emotions in you which can make it impossible for you to make a sensible decision on it.
One thing that can help with this is taking photos of the items that hold important memories for you. If you have a picture, you can still look back and remember the thing, not to mention the memories it brings up, fondly, without having to find space for it in your home. Try this with a few of your 'lesser' possessions and work up to the more important ones and you may just be able to let go. Of course, it's important to remember that you don't have to let go of absolutely everything – you can have some stuff in your home, so if you truly can't let it go, that's okay too.
Invest in storage
When it comes to what to look for when buying a home, storage should be at the top of your list. The more storage you have, the less cluttered your home will look even if you are a bit of a packrat in reality. Of course, not all of us have homes with lots of storage built-in – that's fine. Just go out to the store and buy as many shelves, cabinets, hidden storage ottomans, and beds, and… well you get the idea, as you can afford. Dot them around your home and you'll always have a place to quickly sling any clutter when you want it to be out of the way. Of course, it's a good idea to not let the clutter build up in your home in the first place, which brings us to…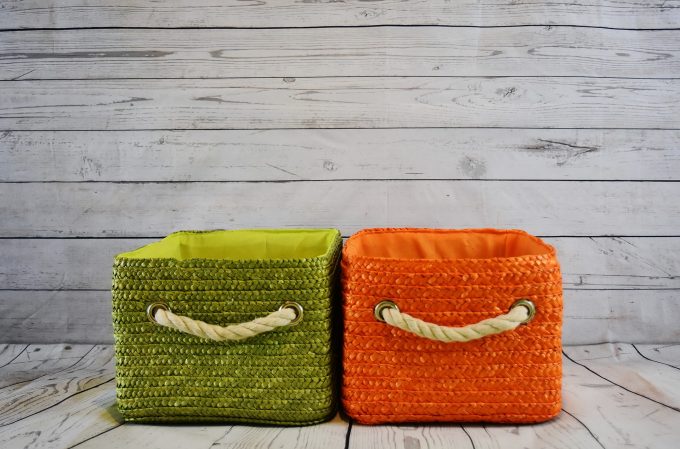 Stop buying stuff
Okay, so depending on your personality, this could be a lot easier said than done, but the fact of the matter is, it's easier to maintain a clutter-free home when you aren't always out shopping for stuff you don't really need, so if you're serious about keeping the clutter out of your home, you may need to work on your shopping habits.
A good way to get over impulse buying all manner of stuff is to simply hold off, When you see something you would like to buy, instead of going ahead and making that purchase then and there, make a note of it and wait for 30 days. If, after 30 days you do still want to buy the stuff on your list, feel free to do so, but chances are the desire will have gone and that will be one less piece of clutter you have to deal with in the home.
Create clutter goals
This may be a little unconventional, but creating decluttering goals can really help you achieve your aims. These goals could be anything from setting a time limit on clearing a particular room to aim not to buy anything non-essential for a month. It doesn't matter what the goal is, just the fact that you have one, and that you have to declutter at the forefront of your mind, will help you to really focus and do your very best to remain clutter-free. If you encourage the rest of your family to have decluttering goals too, then you can help to ensure that their clutter doesn't overwhelm the place too.
Use rewards
If you have kids who aren't particularly keen on the whole decluttering thing, you could think about using a reward system to get them on board. They may be reluctant to part with that old Lego set that they never even play with, but if you offer them a trip to the movies for every 10 items they declutter or a small cash incentive for every item they donate to Goodwill, you may just be able to persuade them.
Speaking of Goodwill, a lot of reluctant declutterers can often be persuaded to part with a few things if they think that it's for a good cause, so donating your unwanted stuff to a charity that is close to all your hearts could be a great incentive for you all to keep on top of the clutter.
Living a clutter-free life isn't something that happens overnight – you have to work for it – but it is totally possible and the tips above will help you to stop clutter in its tracks.
8 Reasons its Time to Declutter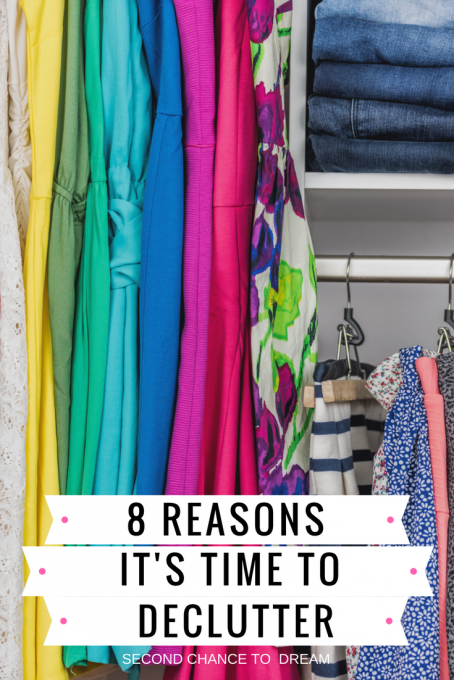 I'd love to have you follow along. You can subscribe to my RSS Feed or sign up to receive daily Emails delivered to your inbox. You can also follow along via Instagram, Facebook, or Twitter.


(Visited 61 times, 1 visits today)