This post by Sara Lasko is near to my heart.  My mother my whole life has said to me, Barb, there is beauty at every age.  So, I strive to find that beauty.  Sara shares some tips to help you do that.
'Aging gracefully' can sometimes seem like a veiled insult. It seems to imply 'yes, you're getting old, and that is bad, but you can cope with it if you just let it happen.' Why should you? Should age define how you express yourself, or how you present to the world? Absolutely not. Age is just a number, and you won't see anything here that suppresses you or suggests otherwise.
That being said, it's true that many people can internalize these opinions even if they are incorrect in doing so. For instance, it's not uncommon for people to feel out-of-sorts when getting older, as if their value is beginning to wane. That couldn't be further from the truth. In fact, the pure beauty of aging gracefully is not in 'never-dying your hair' or never using anti-wrinkle cream, but rather aging in years and fully accepting, relating to, and enjoying the age you are now. That's all you ever have to do, and the only way you could run counter to this is if you willfully fight those lessons.
But how can this be defined? Let's discuss that, together:
Make Use Of Style Opportunities
Making use of style opportunities can be a great idea. As you get older, you may feel that you can't wear certain items. Sure, it might be that some clothes are suited to young adults and teenagers, but should you worry about that? Surely distinguished, dignified, and more put-together clothing is all the rage as you age? You can look your best self, your wisest self, and still have plenty of creative freedom to blossom within.
It's just about shifting your frame of reference. Of course, once you hit fifty, does that mean you have to start dressing up in worn cardigans and knitted jumpers and make yourself look as old as possible? Absolutely not. However, even defining these examples as 'old' clothing is wrong in itself. Making use of style opportunities means wearing what feels right at this time. It means putting yourself together and feeling comfortable in what you wear. Age has a tremendous softening effect in that it helps you care less about what other people think, because you've already done that before anyway, and it likely got you nowhere. So – how can you make use of your style? Good question. Only you can define that yourself. But if you want to wear cat eyeglasses, or get a new piercing or tattoo, or dye your hair, you should feel the right to. 
This helps you age gracefully – by realizing that age is not a limiting factor in the least.
Don't Sweat The Small Stuff
Don't sweat the small stuff. Little things happen as you age. You'll find that you have a few more wrinkles. They can distinguish you. Perhaps you have slight grey hairs appearing. That can look noble. Maybe you find it a little easier to gain weight. That doesn't mean you can't look good.
It's very easy to pathologize age because our culture is often geared to tell you that aging is bad. From formulas that help you look younger to advertisements that show someone looking decrepit and then young and vibrant should they only use their selection, these things can make us feel out of touch and no small amount of irrelevant.
But should we define ourselves on those terms? After all, age is ubiquitous, and so a healthier approach to it is important. How can you enjoy and embrace your age without having to feel bad about it? Furthermore, that doesn't mean having to throw out all of your facial creams or feel bad about dying your hair. You can do that too. What matters is not making (or keeping this) a neurotic gesture. This way, you'll age gracefully.
Don't Apologize
Don't apologize for getting older. It's not a crime. It's not something that lessens who you are as a person. If anything, you have overcome who you were when you were young, hot-headed, and interested in making mistakes. You know more about the world now, and hopefully, you've worked through some of your internal strife.
That can be enlightening. This is why it can be difficult for young people to truly understand the minds of those who are older, because maturity is real, and it can truly elevate a person's character. So, don't apologize for that. You're still that younger person you once were, only wiser. Furthermore, age can look beautiful! It shows maturity, respect, self-confidence, and an understanding of the world in which you inhabit. That's a wonderful consideration to keep in mind and one that will keep you going year after year.
Keep Your Zest For Life Alive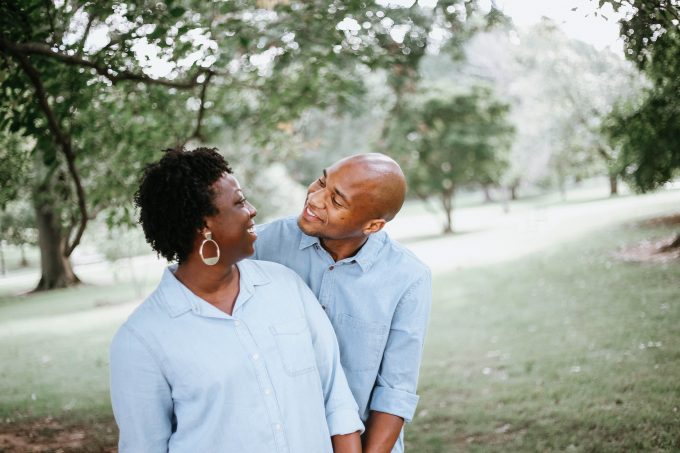 Age is just a number. That fact is thoroughly true. However, it's also important to note that you're only as young as you feel. There are some mid-twenties individuals walking around this world with the outlook of an elderly person, someone who sees nothing but the cynical in life and wishes they could be free from it.
Then we have eighty-year-olds who think more in line with their twenty-year-old self. They try new things, smile in the presence of other people, try and learn new things, and stay grateful about it all, even the good at the bad. How old is your spirit? It can be hard to define. That being said, if you have a lust for life despite everything it can bring up, you can shave decades from your 'internal age'. That kind of approach will help you feel better, more comfortable in your skin, and less concerned about what your proximity from your birthdate means. 
Keep your zest for life alive. Perhaps you'll be able to inspire others in this way, and you'll lower the collective age of your group this way. That sounds like a wonderful place to begin.
With this advice, we hope you can more easily age gracefully, through and through.
(Visited 216 times, 1 visits today)