Will you be working at home this fall?  If so Sara Lasko has some great tips on how to Adapt our Home to Remote-Based Working.
Has the coronavirus pandemic forced you to work from home? You're not alone. Still, if this is going to become a more permanent fixture in your life, it's crucial that you make the necessary updates to adapt to this new lifestyle. Otherwise, it'll be very difficult to enjoy the property – either as a workspace or a home!
Here are five of the best ways to ensure that the property allows you to stay productive without losing the homely vibe you deserve.
1) Establish Your Workspace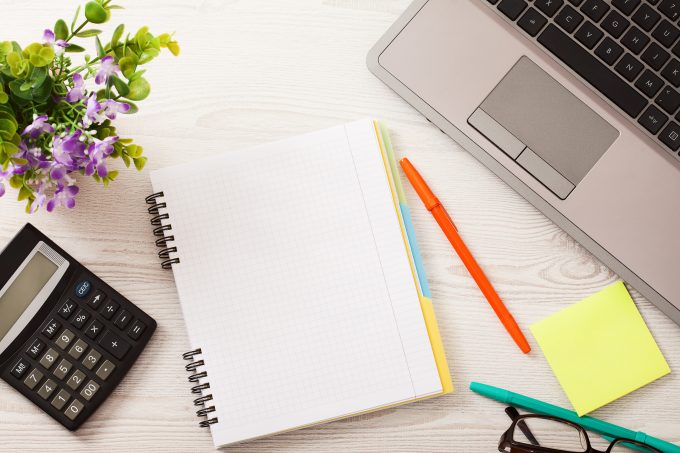 Working from the sofa or bed probably worked for a few weeks, but it can't last. Now is the time to create a designated workspace within your home. If you have a guest bedroom or a garage, they are perfect candidates. Alternatively, it is possible to work from the dining room table or conservatory.
Ensuring that you have the right facilities to complete your work is key. Crucially, though, the workspace serves as a mindset tool. When you're in this part of the home, you're at work.
2) Think About The Basic Features
When working from home, you quickly become aware of how badly you took certain things for granted at the office. This is the perfect time to upgrade your lighting to LED solutions. Likewise, updating your HVAC system can make a world of difference. You need to feel comfortable when working.
It may also be necessary to switch to a faster and more reliable broadband supplier too. After all, any downtime caused by lost connections will either extend work shifts or reduce your earnings.
Image – Pixabay CC0 License
3) Facilitate Communication
Communication is an essential ingredient in the recipe for successful remote-based working. VoIP technologies are a great investment that enables you to enjoy far clearer (and cheaper) communication. Meanwhile, fitting a monitor to the wall will facilitate video conferencing.
Maintaining transparency and collaboration can boost productivity and accuracy. Moreover, the inevitable reduction in stress levels will promote a far happier home lifestyle too.
4) Employ Organized Storage
Most homeowners wish they had a bigger property. Those feelings are amplified tenfold when the property doubles up as a workspace. Good organizational skills are vital if you want to stop the dream of working from home to turn into a nightmare. A cluttered and unclean home is simply no good.
This assignment is made much easier when renting a storage unit for home goods or business files. You can take things to the next level by using cloud-based file management. The benefits are instant.
5) Have A Home Sanctuary
Even with the right preparations in place, work can become stressful from time to time. You need a chance to enjoy the property as a home. Backyard sanctuaries are a particularly good option as you can step out of the work zone and straight into an evening of peace. Utter perfection.
The bathroom and bedroom are two additional spaces that deserve your attention. The ability to switch off and spend time with the family or relaxing in the tub can make a world of difference.
You can follow me on Pinterest, Facebook, Instagram, or Twitter.
(Visited 103 times, 5 visits today)