There are a lot of factors that play a role in helping you achieve the home you want. You have a few options to keep in mind when it comes to choosing the perfect home. Check out these ideas you can use right now to achieve your dream home in the right way.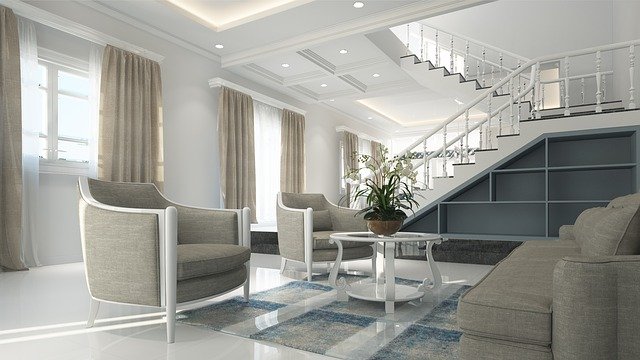 Build it Yourself
One of the best things you can do when it comes to improving your chance of getting your dream home is to build it yourself. This is one of the best things you can do as it is going to allow you to design to ultimate property, to spec, exactly the way you want it to be. This is the most simple way of getting the home you are looking for in every way. Make sure you focus on the features you want most in a home.   Yes, Building a home is time-consuming, but it can sometimes actually work out to be less expensive than buying a home, and, what's more, you can do anything you like, within reason!
Buy Your Fantasy Home
Another option open to you when you are looking to achieve this is to buy your fantasy home. This is a more expensive option than building it yourself, and you may need to be prepared to make a few compromises, but this is significantly less stressful and time-consuming. The amount of effort that can go into building your own home is enough to put a lot of people off, and this is something that tends to lead people in the direction of buying their own dream home, This is most likely going to be the option for those who have a fair amount of money to spend, but it is certainly a wonderfully simple and appealing choice. 
Do Work on Your Existing Home
Something else you might like to keep in mind when it comes to securing the home of your dreams is to do work that can improve your existing property. There are plenty of things that play a role in helping with this. You can renovate and revamp the property in so many different ways, and you need to learn more about the different tools and materials you can use to make your home your dream home.  This is something that can often be the easiest avenue for most people to work on getting their ideal dream home. 
Change Your Perspective
A lot of the time it is the case that the dream home we have is so specific that it's pretty much impossible to find it. Okay, if you're designing and building your own, this probably is not a problem, but if you aren't then you should think about changing your perspective. Try to keep in mind the fact that you will need to compromise on some things and change your approach to the different aspects of what makes your home great.  Doing as much as possible to change your perspective is a great way of being able to secure a home that aligns with your dream home.
Make sure you understand that a dream home is something you need to work toward, it's not just going to happen overnight. There are loads of excellent ideas you can use that will help you to understand the process, and this is something that plays a role in allowing you to fulfill your dream. Make sure you focus on finding the best way of attaining your dream home, and be prepared to put in the work this may entail in order to achieve it. Try to work as hard as possible to get your dream home, and keep these ideas in mind right now.
(Visited 121 times, 1 visits today)