by Sara Lasko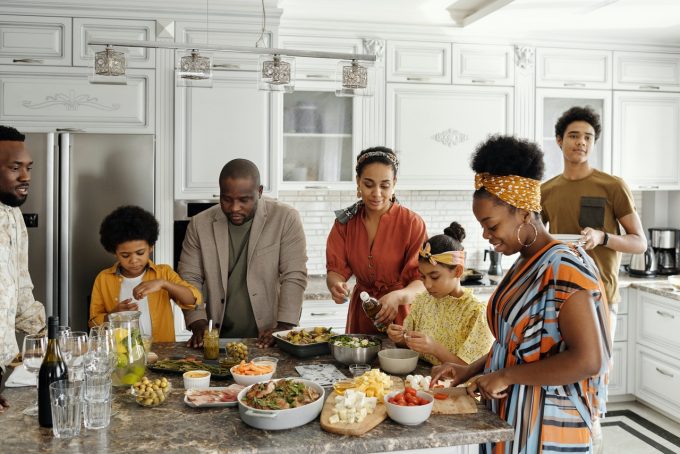 Over the past few months, many of us have been socially isolating and socially distanced to minimize the spread of coronavirus and Covid-19. Of course, both of these are still an issue right now and we still need to take precautions to look after ourselves and the others around us. But at the same time, it's nice to look forward to restrictions eventually being lifted and welcoming our nearest and dearest back into our lives again. Plus, planning a nice family or friends get together can be a great way to spend your time if you don't have all too much else to do with your spare time right now. Here are a few things you can do to make your home perfect for guests when the time comes.
Have Sufficient Seating
One problem that many of us have at times when guests visit is that we find that there's not enough seating. This only makes sense. Most of us furnish our homes with the people who live there in mind. We won't generally have more seating than necessary and most homes have a sofa or maybe a sofa and a couple of armchairs. Around the dining table, we'll have enough chairs for those of us who eat at the table regularly. But it is a good idea to have some backup seating available. Choose options that are easily collapsible or stackable so that they can be conveniently stored away when not in use.
Have Sufficient Cups, Plates, Cutlery, etc.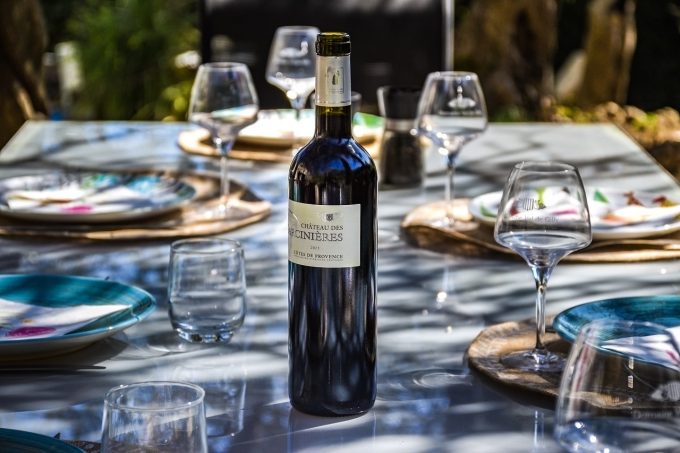 source
Again, a problem people seem to find themselves having when entertaining multiple guests are having sufficient cups, plates, bowls, cutlery, and other essentials you may need if you're serving food and drinks. Chances are people will get hungry and thirsty throughout the day and your usual dishware can be rotated and cleaned. But if everyone's going to be eating and drinking at once, for a meal, for example, you're going to need extra. Now, a simple way to tackle this is to just have some paper plates and disposable cutlery during bigger gatherings. Kids tend to eat fine from these and they're ideal for BBQs or finger foods too. Alternatively, you could just get some extra plates, etc, and store them away when not in use.
Cater to Everyone's Dietary Requirements and Preferences
Some of your guests may have dietary requirements or preferences. Some people have allergies. Some people have intolerances such as gluten intolerance or lactose intolerance. Some people do not eat certain foods such as meats, dairy, or other products for religious or ethical purposes. Make sure you have plenty of different options available when it comes to food, so you can accommodate your guests' requirements! If in doubt, it's always a good idea to ask first so that you can be prepared.
Have Entertainment
Some people can catch up with a chat over a drink at a table and this is fine. But sometimes, you might want some more entertainment. You might want to watch something together – a film or a TV series perhaps – and in this case, you could do with finding the best IPTV device or having another streaming service available. Alternatively, you might want to put some music on – the radio, a record player or sound system should be fine. If you're having a lot of people over, you could even look into connected speakers in different rooms, so the same song can play throughout. It's also good to have board games or playing cards ready. These can provide great entertainment all around!
Having Sleeping Arrangements Ready
Sometimes, guests will travel from further afield and will consequently need somewhere to stay when they visit. The sleeping arrangements you put together will vary on how much space you have, but there are options out there. If you're lucky and have a spare room, things will probably be pretty straightforward. But if not, you can always consider options like pull out beds, sofa beds, or simply the sofa. Make sure you have plenty of extra bedding such as duvets and pillows to ensure your guests are comfortable.
These are just a few different areas to focus on when it comes to planning entertaining guests at home in the future as things begin to settle down a little. Now is the best time to prepare while you have the time to make any changes you may want to change in your home, or so you have time to invest in things that will make people's stay nicer or more enjoyable!
I'd love to have you follow along. You can subscribe to my RSS Feed or sign up to receive daily Emails delivered to your inbox. You can also follow along via Facebook or Twitter.



(Visited 66 times, 1 visits today)