Sarah Lasko is back to share with us how to create some unique spaces in your home.  After all this COVID stuff we just lived through, I've come to value my home even more and want to create a haven.
There are plenty of things that you can do to your home to make it more interesting and personal to you. A home with personality is one that's going to be enjoyed for longer, and so it's essential you make that the case for your own home. Here are four unique spaces to have in your home.
A Personal Gym
If you're someone who enjoys getting fit but doesn't want to continue paying the premium prices for your gym or to have a PT trainer as well as gym membership, then a personal gym in your own home is an alternative. With personal gyms, you don't have to worry about waiting for a piece of equipment to be free and you can workout whenever you want. It's also great for those who don't particularly like the atmosphere of a gym and would prefer to work out privately. It's not cheap to purchase your own equipment but depending on your preference, you might not need to have every single piece of equipment that you'd find in a gym. Instead, you can focus on the equipment you need and benefit from personally. A personal gym is definitely a luxury to have, but if you have the space available to do so, it's worth doing.
A Home Cinema
If you want to bring a bit of entertainment indoors, a home cinema is definitely an idea that's worth bringing to life. The television can only do so much, and when you want that cinematic experience, then having your own home cinema can certainly have its benefits. It can make for a great movie night, whether you're doing it with your partner, family or friends. When picking a home cinema design, you want to do it properly and find the right companies and contractors to help bring your vision to life.
A Wine Cellar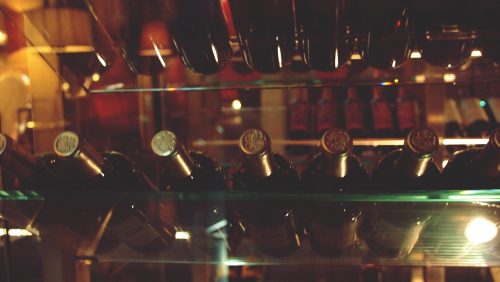 Wine cellars are a luxurious way to store your wine if you are a lover of the vino. It's something that can definitely be a feature in your home and one you show off to all your guests. Some will call it a cellar but perhaps have it on the same level as the ground floor, rather than having it in the basement. It's a great way to store and showcase wines, but you might also want to make a smaller feature with glass display units in your kitchen.
A Room-Sized Closet
When it comes to fashion, there are those of us who like to shop until we drop on a regular basis. And some closets don't have the room to store all our clothes in them effectively, so why not upgrade it? A room-sized closet is every dream for a fashion-obsessed individual and definitely something you could create in your home if you have a spare room. It could be part of your bedroom if you're able to knock a wall in or it could be a separate space.
With these unique spaces, you add value and personality to your home.
Check out these other posts that will inspire you!
3 Ways to Make Your Outdoor Space a Sanctuary
4 Simple Ways to Make Your Home More Inviting
I'd love to have you follow along. You can subscribe to my RSS Feed or sign up to receive daily Emails delivered to your inbox. You can also follow along via Facebook or Twitter.



(Visited 92 times, 1 visits today)