Sara Lasko is sharing a post today on 8 Simple Ways to Add Value to your Home.
When you are thinking about adding value to your home, you need to consider a list of luxuries vs. a list of necessities. You want things to look beautiful, but these also have to be things that you want for the home as well as what you need to add a little cash. Adding value doesn't have to be just for the buyers, either. Don't forget, you're going to be living in the house and this is an investment on your part for the future. Selling your house with all the new improvements will be a good thing if you are looking to buy a bigger or better house and you need the extra cash. Making improvements can be the best thing that you do for your home now and in the future.
Adding value to your house is going to be a process, and if you want to add something that will attract buyers, you have to know that what you're adding to your home is worth it. For example, if you're living in a hot place, then AC installation is going to add instant value to your home, but it may not be the thing to add if you live in a colder climate. The value of your house is going to matter when you go to sell, and it's going to matter while you are still living there, too. So, with that in mind, we've put together eight simple ways that you can add a ton of value to the house and enjoy it before you list it on the market. Let's take a look:
Work Your Way Outside First
Have you ever considered repainting your home? It isn't something that you have to do very often, but a house paint job can add quick value to the home. A boring paint job that is peeling isn't going to attract people; it's going to turn them away. So, choose a color that is in keeping with the neighborhood and give it a new lick of paint to brighten things up. Potential buyers coming to your home need to be impressed and you can do that with a paint job. Then, sort the lawns and cut back the bushes, then replace the hardware on the door. Starting outside is the best option and it's not pricy to cut the grass and fix the fence!
Get The Professionals In For The Roof
Believe it or not, fixing the roof will add a good value to your home with instant impact, too. Structural issues with the house will lower the value and cost the buyer more money and a damaged roof is something that everyone can see from a distance. If you have gutters that are hanging off the edge of the roof, you are going to lower the value of the house. Your roof is a big part of the image in your home and you need to make sure that the professionals are there to fix the tiles and make sure that it's looking good (as well as being safe!)
You can create an illusion of space for your home if you add more light. Think about expanding the windows and making the interior of the home much lighter to look at. You don't have to spend much if you can't expand the size of the windows, either. Adding lamps, sconces to the interior and exterior of the home, and cleaning the windows can add light, too! You should also switch your bulbs to energy-efficient ones, as these are often brighter and offer more light than the standard bulbs. The brighter the lights, the better they look when it comes to making a sale. In the winter months, consider solar lighting and install sliding patio doors for the space to look bigger. You can even install skylights upstairs and while this can be expensive, it's going to enable the natural light to flood right in! This offers a lot of appeal to buyers and they can see that you have put a lot of effort into the home.
Paint & Decorate the Home
Giving your house an extreme makeover isn't a necessity. However, a lick of paint in the entrance hall and sorting the odd jobs like fixing door handles is a must! You need to make sure that if you are selling, you go for neutral colors and not instantly add lime green and black stripes across the house! Paint the interior of the home the same color throughout to give buyers the chance to visualize their new home! It's a job that the buyers won't have to do, and if you plan to stay in your house, you can enjoy the new, fresh look that you have paid for.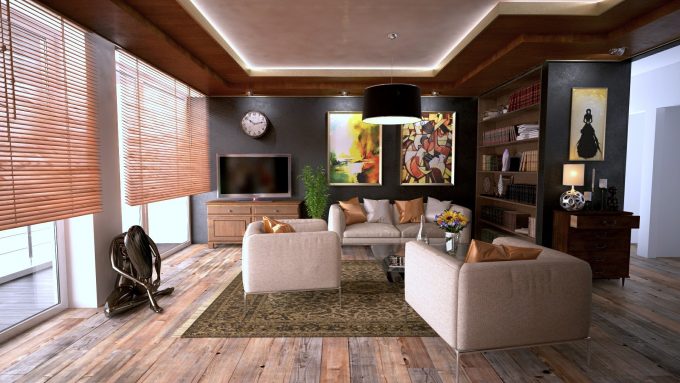 It's one thing to have old and worn out carpet in the home if you are the one living there, but quite another if you are going to have your home up for sale. So, you need to think about replacing any old and stained out carpets. Some of the houses may already be lino and wood, so if that's the case, leave it the way that it is and buff it up and add some varnish! Buyers want to move into a fresh home, and that's why you should always ensure that your flooring is the best it can be for your buyers.
If you want to add something to your home, think about adding a little heat! You can install extra loft insulation and warm the home through and through. You will benefit from better utilities and spend less on energy when you do it. If you don't sell the house in the end, it's you who will benefit from cheaper bills.
Installing the best possible security measures for the home is a must. You want to make sure that you aren't going to be leaving the house vulnerable. Smart locks, smart cameras, and smart security can all be handed over to a new buyer and you will all benefit from it. It can put off buyers from making their offer if they don't feel secure when they walk into the house.
If you have been living with outlets that are sparse – one or two on each floor/room, then think about getting more installed. Some buyers can be put off if there are not enough outlets in the house. They want to know that they have enough sockets in the right locations so that they can envision how they want the home they buy to look. It's often the small extras like this that can make a huge difference to the home and how much you value it for.
When it comes to getting your home ready for sale, you need to try not to overspend. These tips can help you to increase the value of the home but they can also make your home a more comfortable place to live. You shouldn't bankrupt yourself to make the house look good, so take your time and make the improvements that you want to make. Extra features to your home will be a good thing for you as much as it is for buyers. Compare the price of your home to the others in the neighborhood and get a professional valuation so that your house is the one to buy.
You may enjoy this post on Make the Outside your Home as Beautiful as the Inside.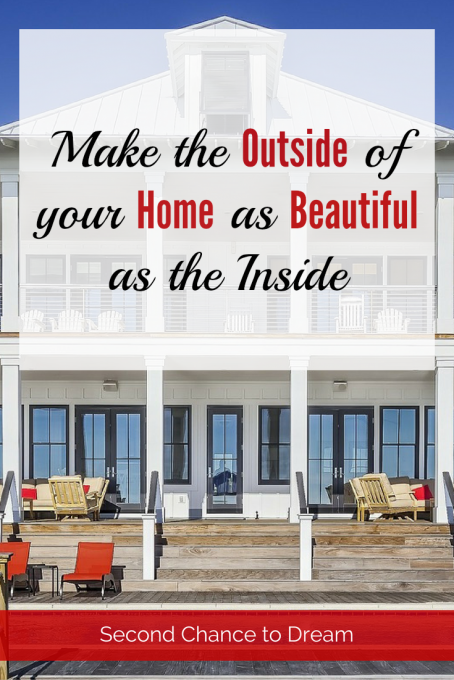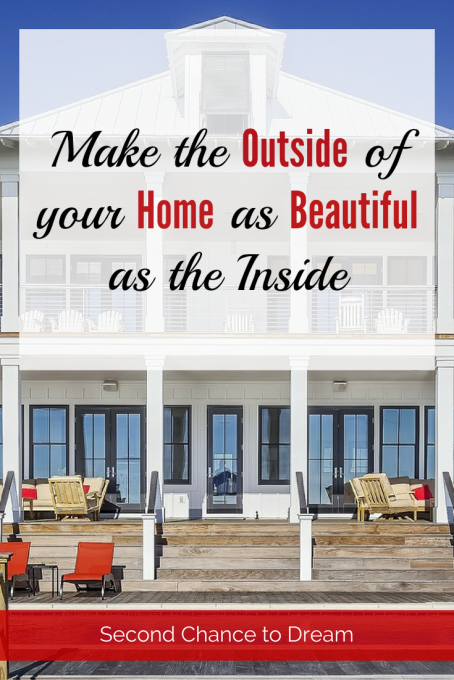 You can follow me on Pinterest, Facebook, Instagram, or Twitter.
(Visited 168 times, 1 visits today)