We are 4 ish weeks into a stay at home order in Michigan. When the stay at home order was first put in place I was bound and determined that this is not going to get me down.  As time goes on and nothing changes for the good I find I really have to work at thriving!
A couple of weeks ago, I was doing my She Reads Truth Jeremiah study and there was a companion scripture reading, where one verse jumped out at me.  I felt God said STOP and look at that verse and it was:
For He satisfies the longing soul, and the hungry soul, He fills with good things. Psalms 107:9 CSB
It stopped me dead in my tracks. The phrase longing soul grabbed me and wouldn't let me go.
I think it stopped me because I have longings in my soul that I am ashamed I have.  That I feel I shouldn't have.  That I don't want to admit that I do have. 
God won't let me off this verse.  He has his finger on it and He's digging around and making me look at these longings.  He's leading me to meditate on this verse.  I'm going to be very vulnerable and share some of that with you today.
First thing I did was define some keywords:
Satisfies:  to fulfill the desires, expectations, needs, or demands of a person, give full commitment to.  To put an end to a desire, want, need by sufficient or ample provision.
Synonyms: appease, delight, fill, indulge, gratify
Antonyms: agitate, upset, deplete, discourage
Longing:  yearning, desire
Synonym: craving, yearning, ravenous, eager, wishful
Antonym:  APATHY
Apathy: lack of interest, enthusiasm, or concern  Synonym: numbness
Fills:  put into as much as can be held or conveniently contained
Soul:  heart, soul, persons total self
It seems so wrong to be looking at longings right now.  People are dying, our world is in chaos, people are jobless and scared, and God wants me looking at longings?  It seems so backward.
He had me write my longings down on paper so I can see them with my eyes.  The first time I wrote them down they were church answers and He wasn't letting that fly.  He wanted me to be honest with Him. So, I had to take each longing and go deeper.
These longings of mine aren't bad, they aren't wrong.  I don't need to be ashamed that I have them.   But something bad happens when I deny I have longings!  Did you catch the antonym of longing above?  APATHY! I live a life of apathy.  Numbness, sleep-walking, coma, walking dead.   That's not the abundant living that Jesus came to bring me.
Here is an excerpt from my journal:
God, right now I have a longing soul.  You promise to satisfy my soul.  My soul is HUNGRY, and you promise to fill my soul with good things.  God forgive me for denying my longings and pretending I don't have any.  Or not presenting my longings to you because I feel you won't fill them.  Lord, I'm trying to fill my longings myself and they can never be filled.  My filling makes me apathetic and only leads to death in my soul.  You, filling my longings leads to life and to abundance.
For my people have done two evil things.  They have abandoned me- the fountain of living water. And they have dug for themselves cracked cisterns that can hold no water at all. Jeremiah 2:13
Why is God having me look at my longings right now during a pandemic and the world feels like it's gone crazy?
Because He loves me and wants to satisfy my longings and hungry soul.
So, I don't try to fill my longing soul with the things of this world that DO NOT SATISFY.
If I deny my longings I won't pray and ask Him to meet those longings.
That I remain alert and not become apathetic to what's going on around me. So, I can be the hands and feet of Christ.
Because He knows that A man without vision will perish.  He knows I need dreams and longing to keep me from the walking dead.
I have to be honest I have a STRONG PULL to apathy right now and God does not want that for me and I'm pretty sure I can say He doesn't want that for you as well.
Where are you at with all this crazy?  Are you just gritting your teeth and letting this time pass you by?  Are you staying so numb, so you don't have to feel anything? Are you covering your fear with food, wine, Netflix? Facebook, Instagram, News?????
This week take some time with God and be completely honest with where you are at right now emotionally and spiritually.
I'm praying that there will be a  verse from His word grabs you and won't let go of you either.  Girls, it's time to rise up and thrive and be the warriors He's created us to be, not the walking dead.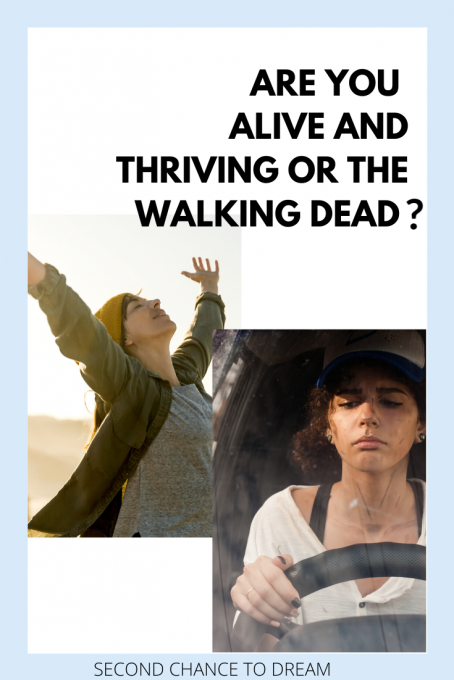 If you want to have a little fun and move from the walking dead to alive and thriving check out these posts on Vision Boards.  Spend some time creating one while you are at home.
9 Inspiring Vision Board Ideas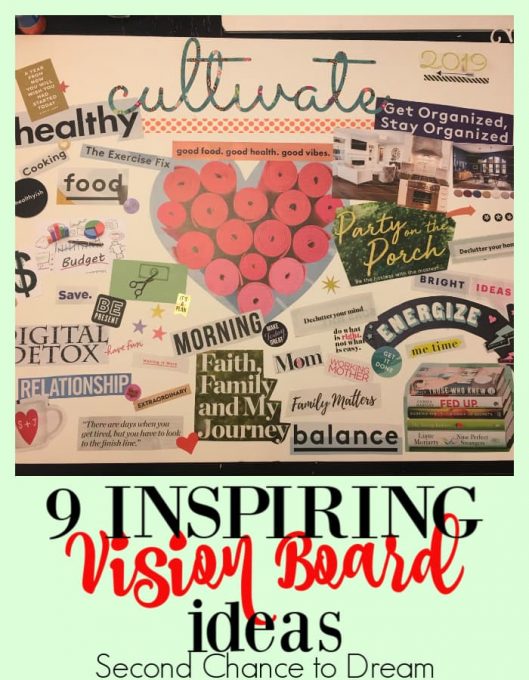 How to decide what goes on a vision board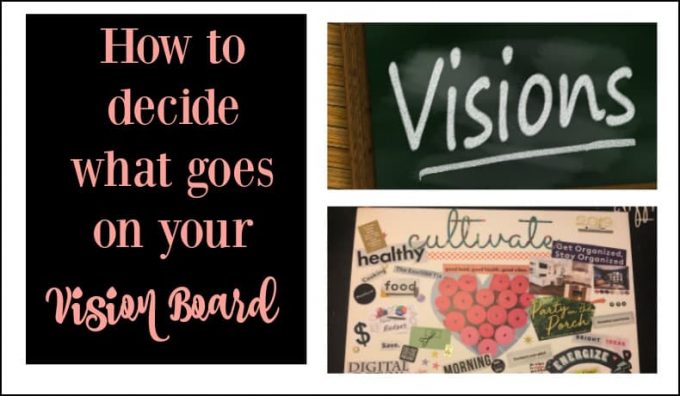 You can follow me on Pinterest, Facebook, Instagram, or Twitter.
(Visited 270 times, 1 visits today)