Sarah Lasko is sharing 3 tips for overcoming procrastination to help you get things done.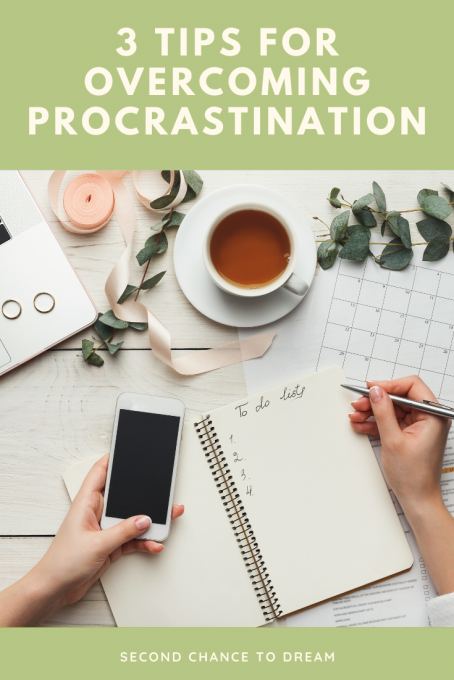 All of us have to get things done on a regular basis that we don't necessarily feel like dealing with, and that may even seem to be insurmountable problems or challenges in the heat of the moment.
All the same, life is largely about getting things done, and you can't always wait for motivation and inspiration to descend upon you from on high before you make headway in dealing with your chores or pursuing your dreams.
Whether you've got to plan for a somewhat involved process like tree stump removal tree on your property, or whether you are trying to take the first step in creating your own business, here are a few tips for overcoming internal resistance and getting things done.
1. Just get started
Thoughtful and introspective people, in general, are often exceptionally bad at actually getting things done – because they simply remain in the abstract realm of thought and contemplation more or less indefinitely.
Your own mind is not the place where things actually get done, though, and it's generally impossible to draw an accurate picture of how a scenario will play out in practice, purely via your imagination.
Simply getting started and taking the first reasonable step as soon as you can, is often the best way of building momentum and making headway on a problem. Often, you'll find that all sorts of puzzle pieces fall into place, and the road ahead unveils itself to a significant degree, when you just get going.
There is no substitute for direct experience, after all.
2. Shrink your focus and your horizons, and just pay attention to the next task and the next hour
A major reason for procrastination – if not the key reason – is the simple fact that many tasks and projects threaten to take a long time, uncomfortable, and drawn out. Therefore, if you look at them and think "I can't face having to deal with this for the next several hours… Days… Weeks" it's almost inevitable that you will drag your feet.
Perhaps the best solution is to shrink your focus and your horizons and to just pay attention to the next task and the next hour.
The only way to make progress on anything is one step at a time, and you are far less likely to feel overwhelmed and disheartened if you just take things in small bites.
3. Structure your environment so that  the "path of least resistance" heads in the direction you want it to
As human beings, we are all generally inclined to take the "path of least resistance" as often as possible. This makes sense, as it's an efficient way of conserving energy, among other things.
You can "hack" this natural inclination we all experience, though, by structuring your environment so that the path of least resistance heads in the direction you want it to.
You could, for example, pack away your digital devices before going to bed each night, and prepare your meals in batches, in advance, so that you are more motivated to start each day with a nutritious breakfast instead of surfing the web and drinking coffee for an hour.
I hope one of these 3 tips will help you overcome procrastination.
Here are a few other posts I think will benefit you:
Tips for maintaining your daily routine
I'd love to have you follow along. You can subscribe to my RSS Feed or sign up to receive daily Emails delivered to your inbox. You can also follow along via Facebook, Google + or Twitter.





(Visited 166 times, 1 visits today)