New York City is one of those cities that is like no other. The buzz of bright lights, imposing skyscrapers that look like they're reaching infinity and beyond and the drizzle of American culture, makes it all the more satisfying and delicious. Once you have visited, you will probably be wanting to go back, there are plenty of huge outdoor spaces, amazing cafes and rooftop bars that make the experience incredibly magical. Whether you want to travel there for pleasure or on a working holiday, New York can offer something special.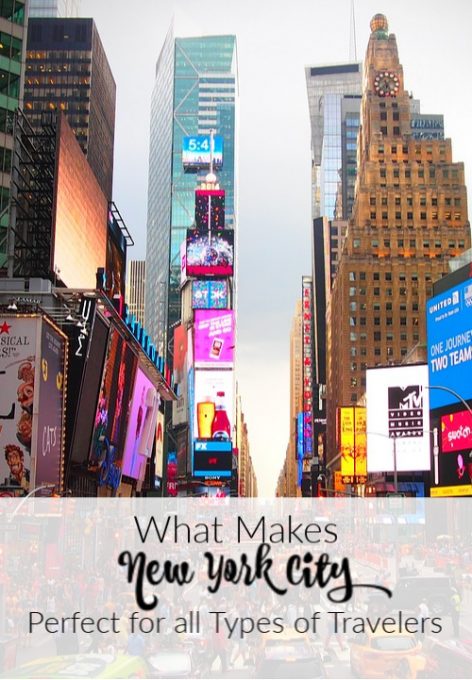 It isn't just one of the most popular cities in the world, but it is also the hub of art, fashion, film, and theatre, with Broadway, of course, being the most popular place. It is definitely a concrete jungle and finding a quiet spot or place to think in New York can be difficult but Central Park is so vast that there is bound to be somewhere to retreat to. So here are some reasons why New York should be put on your travel list – because New York is renowned for being incredibly beautiful during the spring and summer and during these times there is much more on offer to do, which include outdoor activities and plenty of outdoor eating spaces where you can really soak up the big city.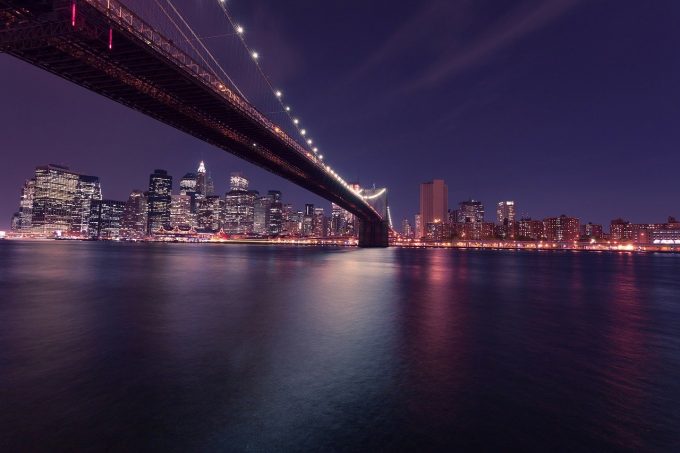 It Will Inspire You
The big magnificent city of New York is home to so many business people, young and old, entrepreneurs. The taxi honks, the vibrancy of people and the fast city life are inspiring. It gets you feeling creative and of course, there is always something to explore in New York. No matter your profession, it gives you a taste of the elite and success and it's dripping in money, which is also another huge inspiration. It'll leave you feeling utterly satisfied, perhaps a little tired too, but it'll give you the feeling that anything is possible; and any dream can be a reality. If you are traveling with work, be sure that you have everything with you that you need. Including a reliable phone, your camera and laptop and a smarty dongle which will allow you to stay connected often whilst you're on the road. Connectivity is key! There are lots of places that favor people who are traveling as nomads and there are coworking spaces available but shop around as you will find some that are very expensive, it depends on what you're looking for but of course, many hotels have quiet spots and bars to work in.
It Is The Place For Foodies
All those new Instagram photos of exciting new food trends have probably started in New York, or if they didn't originate there, they probably have begun to recreate them there. Take a trip to stylish Soho for some incredibly amazing vegan cafes, there are so many rooftop cocktail bars, to suit all styles, from lower budget to high budget all-out luxury, and the street food is incredible. A slice of pizza in New York is a must or one of their famous pretzels that you can find on street corners. If you are a vegan then you are also in luck because there is such a huge vegan scene now. Also, you must look at some of New York's fine dining and even though this could be exceptionally pricey, it is also possible some of the best cuisines in the world. Save up if you want to have an amazing dinner on your last night. You can find cuisines from all over the world in New York so there will be no way that you won't be spoiled for choice. It's also one of the biggest dessert capitals of the world! It's truly a foodie's heaven so be sure to take advantage. You can even find avocado flavored ice-cream there so what better thing to do with friends, go on an ice-cream hunt! 
Shopping & More Shopping
The shops in New York are among the best in the world. There isn't a shop you can't find in New York City, and the one good thing is that you can find good high street brands in New York, such as H&M and Sephora. The variation is huge and this is what makes it such a fabulous city. There is something for everyone. You don't, of course, have to buy anything; the window displays are incredible on their own, and are incredibly artistic visions in themselves. New York is the fashion center of the world and around every corner, there is fashion, art, and culture. It's a fashion lover's dream! Take a trip to during New York Fashion Week to see even more art around the city! You will find during fashion week that there are so many types of fashion around and you will be inspired by the fashion you see. You may even spot a few familiar faces so be sure that you do some shopping. Some of the biggest shops in  New York such as the famous department stores: Macy's, Saks, Bloomingdales are spectacles in themselves and you will find so many amazing things, some of them are also very affordable even though some of the fashion in the big department stores can be very expensive, you'll be able to still pick up a token gift, such as a piece of small jewelry or a little tote bag! 
Aside from shopping, taking a trip up to one of the many skyscrapers is a must. Of course the most famous is the Empire State Building!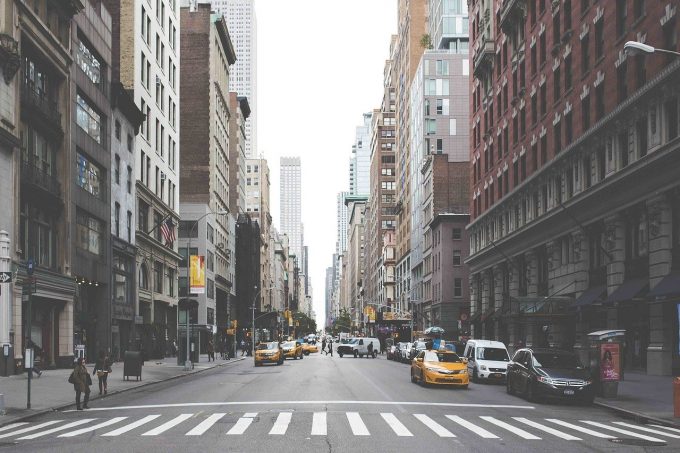 How Is Best To Plan And Get Around
You may want to go to New York with no itinerary and just see where the city takes you. Getting around New York doesn't have to be complicated, there are plenty of taxis, at average prices if you feel that's the easiest way for you to get around if the subway would overwhelm you. Getting a taxi however can be a difficult task in itself and you will have to be very bold sticking your hand out in order to get them to stop. If the yellow cabs have their taxi light on that means that they are on a ride but if they are not lit up then you are free to try and flag them down! If you want to get the subway around, you must be sure to take a trip to Grand Central Terminal as it is one of the most wonderful pieces of architecture in the city. Vast, bustling and full of art, the place is not to be missed. You should look at the subway maps way in advance to ensure you can get around but all of the major tourist attractions are in fact on the subway lines so you can't miss your place of interest but you will find that it is incredibly fast-paced and you will need to be bold getting on and off. Often the subway can be busy and people can be packed in like sardines, a little like the London Underground, so there is certainly a lot you must remember. 
Driving in New York is never favorable. It is such a busy city but there are parking lots available. However, street parking is not always easy and it can be difficult getting in and out of Manhattan with traffic. It can complicate your travel more than anything and be more hassle so it is best to avoid cars and take public transportation. It may seem difficult to do this if you are disabled or are traveling with someone disabled, you may feel that you need to have your own transport, but if you stay outside of Manhattan you may find driving is a little easier. Bronx, Queens, and Brooklyn are more open to car transportation and parking but again it depends if you feel the need to have a car. If you are wanting to travel out of New York and explore the surrounding areas then you could perhaps hire a car for a day so you can return it without the hassle of having to park and some hotels will charge for parking. 
So let your next trip be one to remember, and one to savor, without a doubt, it is one of the most fantastic cities in the world. For ways to find good bargains for tourist attractions, take a look at Vacation Pass and make your holiday a very special one. To travel to America you will need a visa but it is easy to obtain and needs to be done in advance of your trip. You should also ensure that you have the correct insurance that will cover you for all your needs, including lost luggage, theft, and health insurance as we know that America has incredibly expensive health care so things could easily add up if you had to take a trip to the hospital, even for a pre-existing condition. Aside from this, it makes for a fabulous place to be inspired, to soak up the culture and to be wowed by all the huge skyscrapers.
Thank you, Alex Parker, for your inspiring article.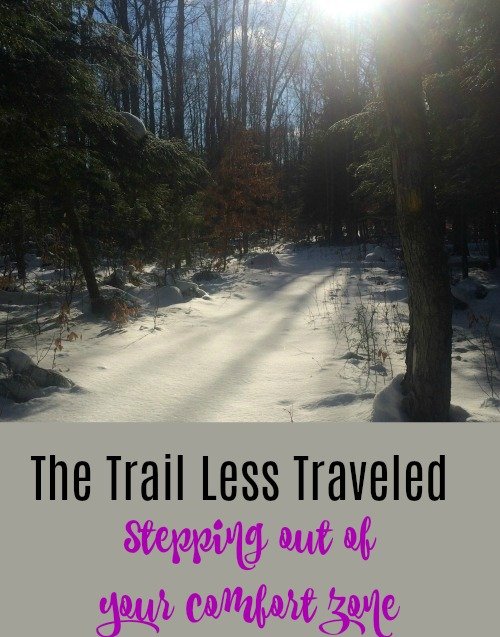 I'd love to have you follow along. You can subscribe to my RSS Feed or sign up to receive daily Emails delivered to your inbox. You can also follow along via Facebook, Google + or Twitter.

(Visited 68 times, 1 visits today)