By Aurora McCausland
With summer in full swing, we're all looking for more reasons to spend time outside. Whether you're watching your kids chase each other around in the yard, or grilling up some burgers for a summer barbecue, being outside in the warmth and sunshine just feels nice. If you're looking for a reason or two more to spend some time outside this summer, why not get your hands a little dirty with a DIY project for your yard?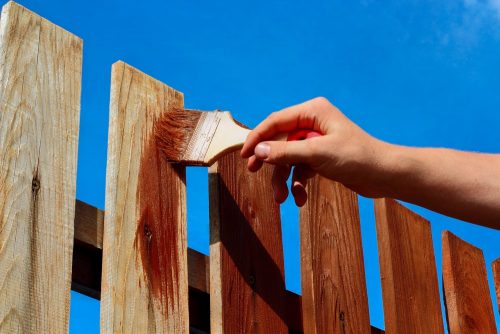 Paint your fence
Your fence is such an underappreciated asset in your yard and landscaping. A simple facelift to your fence can entirely change the way it looks and the way your entire yard feels. If you feel like your fence is a bit drab, go grab a few buckets of paint, and get to work. You'll want to make sure you get exterior paint and give your fence a good power washing before you get to work(make sure you give it enough time to dry before you start painting). Even if you are just touching up the existing color, or applying a stain to natural wood, you'll be surprised how much this simple project changes the way your home looks.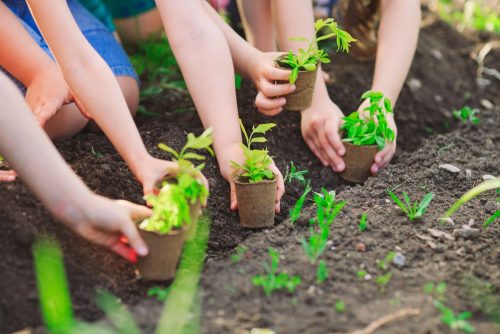 Spruce up your garden
A garden is a perfect way to add interest to your landscape, and it's a project that the whole family can help with. A vegetable garden is a great way to enjoy the fruits of your labor all summer long if you have space for one. You can grow a few easy vegetables, such as lettuce, tomatoes, peppers, and watermelon. For front yards, a flower garden will increase curb appeal as well as give you a project to work on all summer.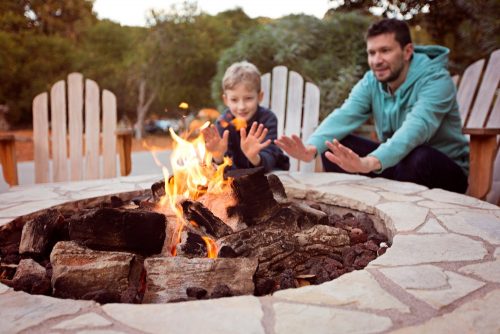 Build a fire pit
If you love to entertain, you absolutely need a fire pit in your backyard. It's a natural gathering place for you and your friends to swap stories, make s' mores, and spend summer nights. And luckily, building a fire pit is a relatively easy task. First, you need to make sure that the fire pit is far enough away from both the house and the fence to not be considered a fire hazard. Then, you just have to dig a sizeable hole, line the hole with concrete blocks, add a grate, and you're done! Lookup a few different tutorials online to find one that looks the way you want, and get to work. 
Update your walkway
Is your walkway filled with cracks, weeds pushing their way through? It may be time to update your walkway. There are so many creative things you can do with your walkway. You'll want to rip up what is currently there and block it off so no one disturbs the area while your project is in progress. You can lay new concrete in its place, which is an easy project to do yourself. Or you could create a pattern out of paver stones and have an intricate walkway and driveway. This option is a more time-intensive project, but it will make you the talk of the block, and last longer than a conventional concrete walkway. 
Redo your house numbers
If your house numbers are in a place that's difficult to spot, or they're just looking a little sad, you could spend a quick afternoon updating your house numbers. Any hardware store is going to have house numbers for you to look through, so you can find something new that will fit the decor and theme of your home. They're incredibly easy to replace yourself, so it's a quick project that will greatly improve your home! You can move them to a more convenient location so guests can see them more easily(as long as they are still on the right side of the house).  If you live on a corner house and often have people unable to find the right side of your house to approach, you could purchase a second set of house numbers, and adhere them to a few planters and place these planters on your front porch. This way, you still have the main house numbers on the correct side of the house, but it's easier for guests to know which side of the house is the front.
Cheap Ideas to Add Color to your Outdoor Decor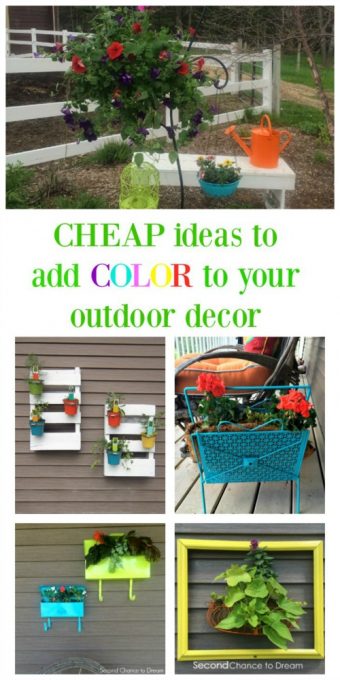 I'd love to have you follow along. You can subscribe to my RSS Feed or sign up to receive daily Emails delivered to your inbox. You can also follow along via Facebook, Google + or Twitter.


(Visited 105 times, 1 visits today)