Over the last couple of decades, the field of investment has been opened up to a much wider audience than ever before. Thanks to the internet, everyone has the chance to get involved with this part of life and can use money making techniques like an investment to get more than they would get with simple saving. Of course, though, when you have access to something, it doesn't always mean that you should be using it. Instead, when it comes to the investing, you should be thinking about your skills first and finding methods which will make the most of them. To help you with this, this post will be exploring three different types of investment, along with the skills which are best paired with them.
Property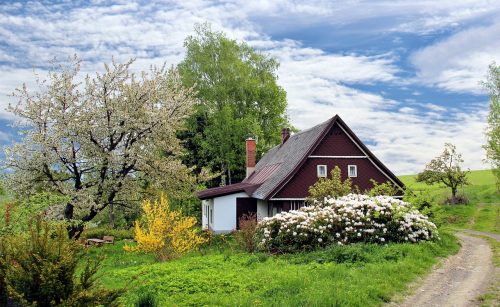 A lot of people have some very romantic notions about the idea of property investment, assuming that a large part of the job will simply involve making a place look nice. In reality, though, it is much more complicated than this. Some people will find the whole thing much easier than others, and there is a chance that you might not be suited to it at all. This isn't a problem, as you still have other options, but it will still be worth focusing on the skills below to make sure that you're not getting into something which won't work for you.
Construction/Maintenance: One of the best ways to make money out of this sort of investment will involve buying a property which isn't in the best shape, and working to improve it with as small a budget as possible. Achieving this goal will only be possible if you have strong skills when it comes to the field of construction, though. If not, you will have to pay other people to do work for you, and this can cost a small fortune.
Steal Spotting: Knowing when something is a very good deal is a skill which can take a lot of time to develop. If you've spent time working in the real estate investment market as an agent for a large company, for example, you will have probably developed the experience to be able to see when something is a steal. If not, though, you may have to invest some time learning about the way that property prices work. Buying something which is expensive for what you're getting is a surefire way to limit the return you can get on it, and no one wants to do this in investment.
Negotiation: Selling a home from the best possible price isn't always an easy process, and you could find yourself against some tough competition when you're taking this approach. Being able to fight your corner while also talking people around is a hard skill to master. To make this easier, a little bit of practice as a salesperson will be a good idea, as this will help you to figure out what makes people happiest when they are choosing to spend money.
Business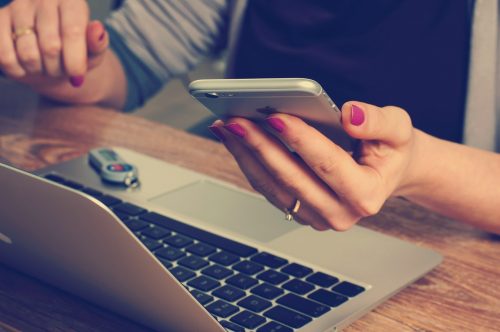 Startup companies are always coming out of the woodwork, nowadays. More and more people are getting the chance to start their own business, but the funding they need can often be a little too far away. In this case, entrepreneurs and founders will almost always look for investors to help them out. Of course, when you go down this route, you are putting a lot of faith in the people you're working with, making their failures into setbacks which will hurt your own finances. Below, you can find some of the skills you will need for this kind of investment.
Foresight: No one has the ability to look into the future and guess how well a business will perform. Unfortunately, you have to take on a certain amount of risk with this sort of investment, but some people are better at balancing it than others. If you're able to predict which businesses will do the best, you will always be able to make the most money. This is something which can be tested for a couple of years before you start the ball rolling on your own funding venture.
Command: When you have a business using your money to do their work, you will have a certain degree of control over what they are doing. To be able to have your voice heard, though, you will need to be very assertive. The people you will be working with will have been toiling at their business for a long time, this means that they will see it as their baby, and don't want other people coming in and telling them what to do, even if it is best for the business.
Business: Of course, as the most crucial skill you'll need for business investment, you will have to have a strong understanding of how business actually works. It doesn't take long to build these skills if you take the right sort of approach. In fact, a year or two of study could be all you need to excel in this field. A little bit of practice won't hurt, though, and running your own company for a little bit of time could be a good idea.
Money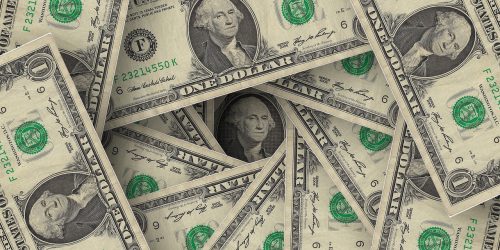 A lot of people don't realize that they can simply invest in money when they are looking for an option which suits them. This field is dominated by loans but can extend to areas like insurance, too. Instead of investing in the businesses offering these services, you will be putting your money into the pot which they use to give them out, taking a slice of the return which they make in the process. This can be incredibly lucrative, while also being a very hard area to master.
Number Balancing: Perfecting the art of balancing finances is never an easy process, and a lot of people will spend many years trying before they realize that this isn't a skill which they have. When you are working with financial investments, you have to be able to figure out how much money you will make from one option to the next, without having to refer to a calculator in the process. This is something you can teach yourself, but some people have a natural affinity for it which can't be ignored.
Patience: This is one of the slower investments which you can get involved in, nowadays. Once you put your money into something, you simply have to wait until the stars align and you can take back a return. If you don't want to wait, it could be worth looking for something else, as impatience can often lead to people losing money in this field. It could take many years before you see the benefits of your work.
Economy: Most people have little to no understanding of how the economy actually works. Those who do, though, are able to predict how small things, like a business being sold, will impact the world's finances on the whole. If you have this sort of skill, being in the field of monetary investment could be the best place for you. If not, you won't be able to make very much out of it at all.
Hopefully, this post will inspire you to start working harder on the time you put into picking the right investment for you. A lot of people struggle in this area, finding it hard to know where they should be putting their money to get the best results. This will be largely down to you and the skills you have, though, making it worth thinking about your resume before you get started.
I'd love to have you follow along. You can subscribe to my RSS Feed or sign up to receive daily Emails delivered to your inbox. You can also follow along via Facebook, Google + or Twitter.





(Visited 369 times, 1 visits today)