By Aurora McCausland
When you sit down to figure out your budget, gift giving is one of those things that probably doesn't make its way into the budget. It's an expense you don't have on a regular or monthly basis, so it's an expense you don't really think about. Gift shopping can very easily become an expensive venture, so setting a gift shopping budget is important. It doesn't need to make its way into your budget every single month, so when the occasion arrives that you need to go buy a gift, here a few tips to go gift shopping inexpensively and on a budget.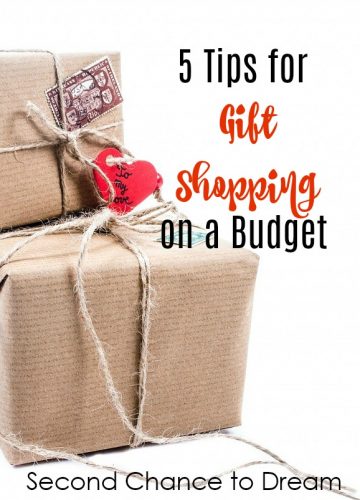 Budget higher
You should try to do your gift shopping inexpensively, but you should always budget higher than what you actually plan to spend. If your budget is low, and then don't have enough set aside to get the gift you want, you'll end up either feeling guilty for going over budget or buy something cheaply made that you don't even like, just because it fits in your budget. Budget higher, and then put the extra that is left over straight into savings.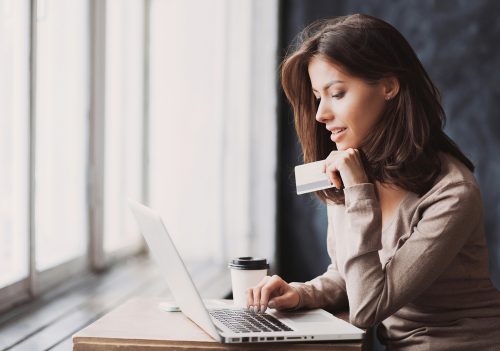 Put a lot of thought into the gift
A lot of times, the effort that is put into a gift can make up for it being a less expensive gift. Personalizing it, or otherwise making it a memorable and unique gift that has a lot of meaning and thought behind it, will be worth more than an expensive gift would be.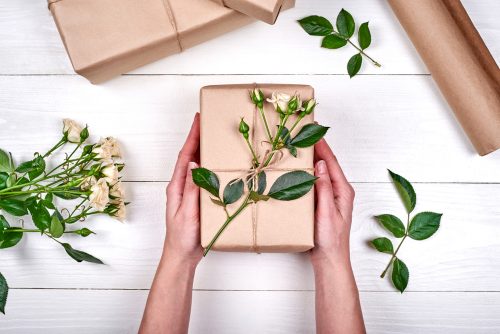 Shop around for sales
This tip may seem obvious. But if you find something you really like, and the price is just a little higher than you want to pay, chances are that you'll be able to find something similar, if not almost identical, somewhere else with a smaller price tag. Do the research, and look at online shops before deciding which item is going to be most worth your money. You can also shop at discount stores like Marshalls and TJ Maxx for discounted retail on pricier items. Depending on what types of items you're looking to purchase, you can look at consignment and thrift stores. Remember, there's a difference between being frugal, and buying items that are cheap. You can buy something high quality at a low price, you just have to shop around and find a good deal.
Shop early
If you know a holiday or event that requires purchasing a gift is coming up, plan ahead to go gift shopping. If you are having a good financial month, and know there's a birthday party next month, go shopping now while you have the surplus in your bank account. This also prevents you from having to go shopping last minute, when you're stressed about finding a gift they'll love that also fits in your budget. Starting your shopping early makes it easier on you and your wallet.
Make a gift basket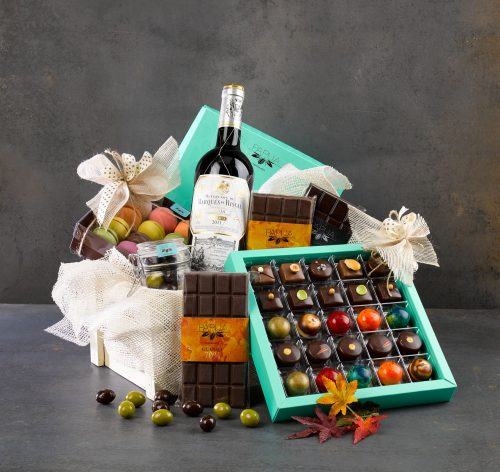 Sometimes gifting just a sweater seems like it's not a big enough gift. Soon enough, you're gifting an entire outfit, including socks and a new pair of boots. If you're someone who tends to create a gift bundle, maybe you should try a themed gift basket! Gift baskets are a lot of fun to receive, and they're relatively inexpensive to make and give. Pick a theme you know your recipient will love, and get packing! Here are a few of our faves:
Spa package. Fill a basket with bubble bath, sugar scrub, face masks, and anything else you know they'll love to pamper themselves with. You can go even more on a budget and find recipes to make a lot of these items yourself, which will make the basket that much more thoughtful.

Foodie basket. Fill a basket with new kitchen gadgets, such as a new silicone whisk, spatulas, or meat tenderizer. Bonus points if you've heard them saying they need a new can opener, and you can include it. You can also head to a local specialty store, like World Market, and stock up on fancy and exotic snacks to put in the basket.

Movie night basket. Put a gift card for a movie rental in a basket along with a fluffy blanket, candy, and microwave popcorn. This is inexpensive but is very thoughtful!
I'd love to have you follow along. You can subscribe to my RSS Feed or sign up to receive daily Emails delivered to your inbox. You can also follow along via Facebook, Google + or Twitter.







(Visited 282 times, 1 visits today)