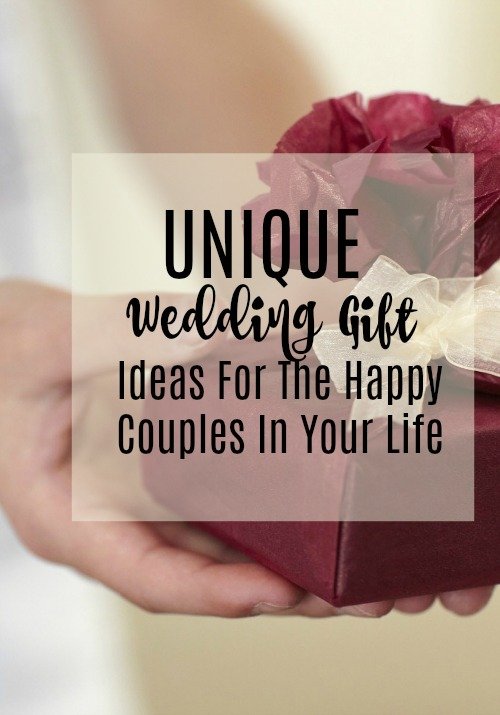 With wedding season in full swing, it can be hard to be original with your gift buying. Yes, those happy couples in your life will have put some thought into what they want, but if you can't afford those expensive items they have put on their registry, or you want to buy them something a little more creative than what other people are likely to get them, then it's time to get creative with your thinking.
Here are some unique ideas for the happy couples in your life:
Something personalized.

Why go for something generic when you can purchase something that is personal to the bride and groom. Consider

custom bobbleheads from your photos

, towels and other linen embroidered with the couple's names or initials, or a handcrafted wedding photo frame emblazoned with words that mean something to them. Wrap things up with a

made with love gift tag

, and your present will truly stand out from the crowd, personal to them, and personal from you.
Something for date night.

Like many newlyweds, the bride and groom will be on a tight budget after the expense of paying for the wedding. They will be saying goodbye to date nights on the town for a while, probably staying at home rather than incurring the expense of expensive meals out and the cost of the cinema. So get them all they need for a date night at home and wrap them up in a box. This can include wine, candy, a Netflix subscription card, gourmet popcorn, and food delicacies that you know they will love. You might even throw in some candles for that romantic dinner at home.
Some new experiences.

Material gifts will wither and fade, but the 'gift of experience' will provide memories for years to come. Buy the happy couple tickets to a concert, festival, or other events that will interest them. Buy them an annual membership to local attractions, such as zoos, heritage sites, museums, and theme parks. Pay for classes, such as cookery or DIY, and other courses that will help them in their married life.

Check out Groupon

for other experience-based gifts, from a racing car driving to underwater diving. Consider what the couple enjoys doing, and buy something that will suit their lifestyle.
Something for the honeymoon.

Considering the poor couple's bank balance again, buy them something that they may not otherwise be able to afford for their honeymoon. We are thinking of matching beach towels, a sat nav with preloaded maps of their destination, disposable cameras, foods for the trip, personalized passport covers, or attractive lingerie for those passionate first nights. There are loads more

gift ideas on Etsy

, so take a look, and buy them something that will enhance their time away together.
It takes time to buy the perfect gift, but the couple will appreciate the thought and effort you have put into buying them something that bit different from the norm. Of course, if they do insist on gifts from their registry, then you are going to have to submit to their wishes, though you can still add your own personal touches, such as including those gift tags we mentioned earlier, to show your creative side in what you give them.
We hope you find these ideas helpful, especially if you are stuck for inspiration, and let us know of other gift ideas from your wedding experiences. Take care, and thanks for reading.
I'd love to have you follow along. You can subscribe to my RSS Feed or sign up to receive daily Emails delivered to your inbox. You can also follow along via Facebook, Google + or Twitter.







(Visited 352 times, 2 visits today)