by Susan Lasko
Don't ask us why, but sorry is the hardest word to say in the entire English language. They're the two little syllables that have left so many people speechless. But most of the time, it's not that we don't want to say we're sorry or admit we were in the wrong, it's because sorry doesn't seem to do it justice.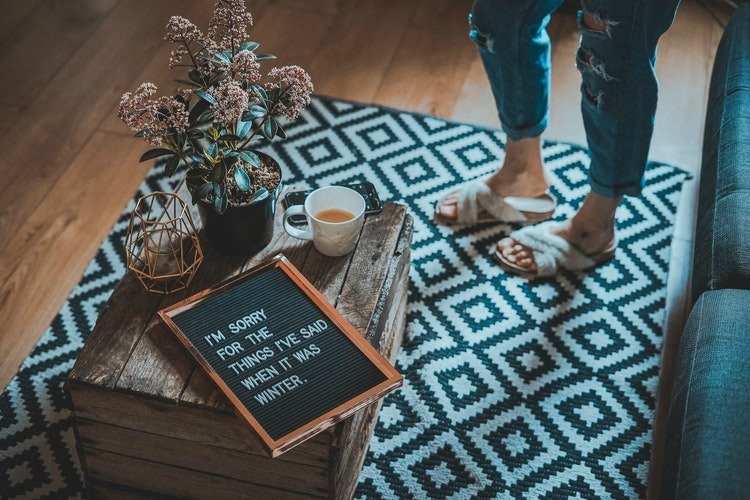 We all make mistakes now and again. It's part of the circus called life. To err is human. And so we often disappoint loved ones, especially in the unintentional sense of the word. It could be anything. Maybe you left your partner's carry-on in the airport car park, or you got caught up in the World Cup fever and missed dinner, or you forgot to ask for such and such a day off at work. Life is a smorgasbord of potential apology-worth mistakes, most of which need something a little more heartfelt than a simple sorry.
That's where doing something a little unexpected, a little creative and a little out of the unordinary box can turn a bad moment into an ear-to-ear smile. The sort of thing that shows you put in time and effort to make sure you're sorry is felt and things turn out for the best.
So, without further ado, here are some amazing ways to take your sorry up a notch or three:
Surprise With Your Sorries
What better way is there to say sorry to someone than to dot some little secret notes around your home, in places someone would never expect to find a hidden note. It could be a sorry post-it note stuck to their vanity mirror, a sorry card hanging in their closet or a little sorry on the coffee maker. You could even leave out a pen and spare piece of paper to a) make sure they see your note and b) encourage a reply. Have two boxes saying 'forgiven' and 'try harder' to make a game out of it. Not only will this help you avoid confrontation when you try and say sorry, it will lighten the mood early doors.
Say Sorry With A Surprise
We love a surprise sorry, and there's no better way to say this word to that loved one you fought with than to surprise them with an outing. When they're out, pull together an outfit they love 9or buy them a new outfit altogether), leave it on the bed, complete with shoes and a little note saying sorry, and top it off with a cute invitation to the movies or to their favorite restaurant. Talk about turning a frown upside down. This one will melt hearts. Guaranteed.
Bring In The Help Of A Happy Time
Nothing is going to make the hiccup of the moment disappear faster than reminding them of a happier time, which is why you should try and recreate that moment and get these memories flooding back into the frontal lobe. Create a gorgeous gift basket with Our Aloha and remind them of your honeymoon in Hawaii, or decorate your kitchen like that little French apartment you stayed in and cook the same meal, or say sorry on the back of a photograph of you in front of Victoria Falls with plane tickets back there. Sometimes you need to say sorry with a hugely romantic sorry and remind them you're not always a clumsy fool.
The Language Of Sorry
If you know saying sorry isn't going to cut it, you might want to try saying sorry in as many languages as you can. Not only will this require a healthy dollop of research, it will show you put in time and effort as you leave them a long scroll of paper and the word sorry scrawled down in 137 different languages. You could even make loads of copies, roll them up and pop them around the house. Or record yourself saying each variation. It will be cute and funny all at the same time and that's a great way of breaking the ice and stealing a make-up snog.
Go All Out Romantic
Yeah. We're talking about a collage of pictures that show off your love story, balloons filling the entrance to your apartment, the sight and smell of you cooking their favorite pizza, a bottle of expensive wine opened and ready to be clinked, and rose petals leading to the bedroom. Sometimes that's what it takes to make everything super-happy again. It takes a gesture of unparalleled romance to win them back over.
Just make sure you learn from your lessons though.
I'd love to have you follow along. You can subscribe to my RSS Feed or sign up to receive daily Emails delivered to your inbox. You can also follow along via Facebook, Google + or Twitter.







(Visited 647 times, 1 visits today)