By Aurora McCausland
How many of us have spent an embarrassing amount of time, scrolling through their explore feed on Instagram? It's so easy to just get sucked in and absorbed into all of the different videos and viral photos. The sped-up yoga videos are some of those that are easy to get distracted and end up spending far too long mindlessly watching them. There's just something about yoga that is calming to watch, and becoming proficient in the art of yoga is something many of us aspire to do. It's easier than it seems, but it won't happen overnight. Here are a few tips to help you get started with yoga if you're a beginner and have no idea what you're doing.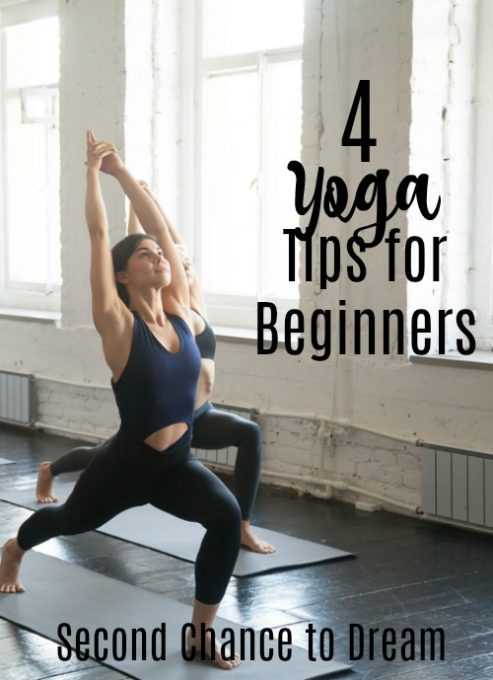 1. Drop your expectations
As in any sport or new endeavor, one of the things that will make you lose motivation the very fastest, is having too high of expectations. When your expectations are unreasonably high, you get discouraged and disappointed when you don't reach them as quickly as you were hoping to. Yoga isn't about the headstands and inversions, although those are some fun parts of it. At the core, yoga is about connecting with yourself on a deeper level, as well as becoming more physically fit. You're never too old to start yoga, it's okay if you're the opposite of flexible, and it's okay if doing yoga doesn't make you instantly drop that last ten pounds. Yoga is about the process, not the pose.
2. Find a teacher
This yoga teacher doesn't need to be expensive, and it doesn't even have to be out of your own home. A lot of people find the easiest way for them to practice yoga a few times a week, is to look up youtube videos and following those. There are a few benefits to doing yoga in your home! You can go at your own pace, which is great if your toddler wakes up early from his nap or your husband forgot his lunch and you have to pause your workout to bring it to him. Another great aspect is you can choose the music you listen to. Just remember that when it comes to yoga, you want something that is calming, that will help you connect with yourself. Practicing yoga at home doesn't mean that you should play electronic pop, as that kind of defeats the purpose of yoga.
3. Set your intentions
A lot of people will tell you the do's and don'ts of yoga, but really, aside from being careful and listening to your body, it's pretty simple and the mental side of it is entirely up to your own interpretation. Before you start the physical aspect of yoga, take a moment, and create an intention for yourself that will help prepare you for yoga and set the tone for your practice. What your intention is is completely up to you. Center your mind around something you want to feel peace with, whether that is "I love myself" or a simple reminder to accept the things you cannot change.
4. Go slow
The easiest way to hurt yourself while doing yoga is to go too fast and try moves that your body is not ready for. Choose an easy class or program that is specifically designed for beginners. This will help you make sure that you don't attempt something that could potentially cause you harm. Remember, yoga is about the practice and not about the poses. Yes, those handstands look great in that beach photo you scrolled past on Instagram, but it's okay that you aren't there yet. That isn't what yoga is about. Go slow, keep your intentions clear, and focus on connecting with yourself rather than accomplishing the coolest move you can find on the internet. Don't let yourself fall prey to the comparing game; come where you are. There is no reason to compare yourself with someone else, especially if that someone else has been doing yoga for years and therefore is relatively skilled in it. Don't compare your situation to anyone else's, and focus on yourself. Don't worry about anyone else, and come as you are.
Make Sure You Check Out These Spring Clean Your Life Posts:
Let Me Know If You Got Something Out Of This Post Or This Series.  Please Share If You Find This Valuable.
I'd love to have you follow along. You can subscribe to my RSS Feed or sign up to receive daily Emails delivered to your inbox. You can also follow along via Facebook, Google + or Twitter.





(Visited 293 times, 1 visits today)