With the costs of living at an all-time high, especially in the metropolitan and urban areas across the globe, you may have to live in a small house or apartment. Chances are it is an overpriced apartment that comes with a miniature kitchen with no dining area, a small bedroom that barely fits a bed and a living room just big enough to accommodate a sofa. Yes, living in a small space is challenging. But, you can still turn it into a stylish place and make it look like a bigger space without compromising its functionality.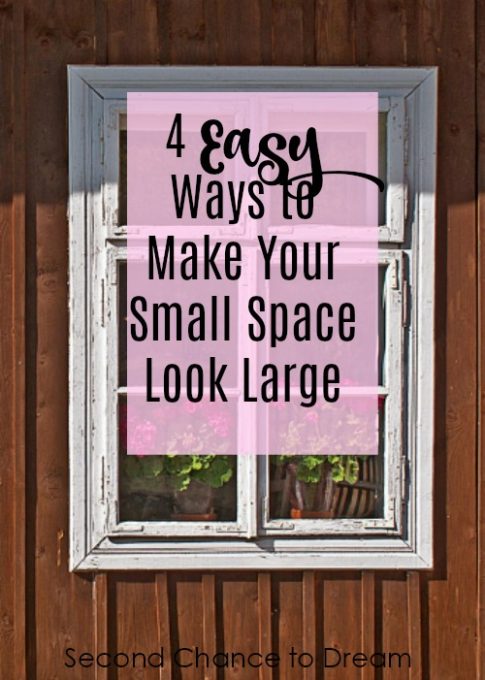 Here are 4 tips that will help you in this regard.
1. Get Multi-Functional Furniture
When it comes to decorating a small space, multifunctional furniture is one of the first things that should come to your mind. The less you have, the more spacious your apartment will be. Multifunctional furniture creates additional storage space and reduces the clutter in your apartment, which in turn, makes it look spacious.
Instead of using visible storage items such as baskets and boxes, buy-side tables and coffee tables with built-in storage, and decorative storage ottomans among others. With a tray on top, an ottoman can serve as a coffee table as well. A sofa table can serve as a make-shift dining table. Convertible sofas can work as both seating and an extra bed.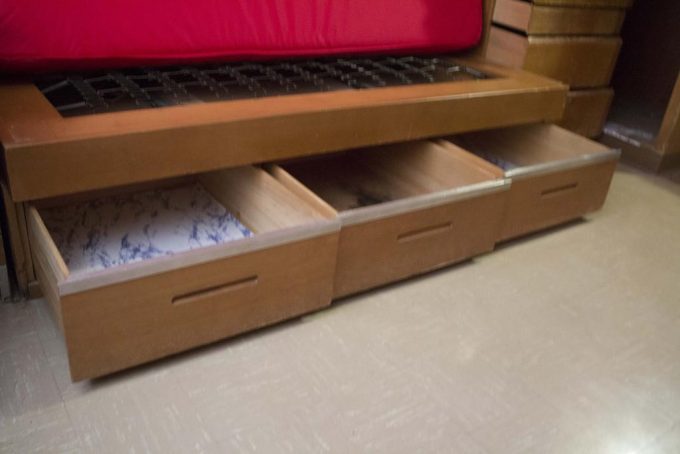 Source
Nesting side tables can also provide a lot of storage space without creating clutter. For a small bedroom, consider a storage platform bed.  That way, you can store anything from clothing to books in your bed. None of these options have to be expensive. Take advantage of online shopping sites to get the best deals on a wide range of multifunctional furniture.
2.Include Mirrors
Mirrors are the best friend of small space dwellers. Using mirrors is probably the best to make your apartment look bigger. You can place a large floor length mirror behind a piece of furniture in your living room or bedroom. Adding a floor-length mirror at the entry space can provide a sense of depth to your living room.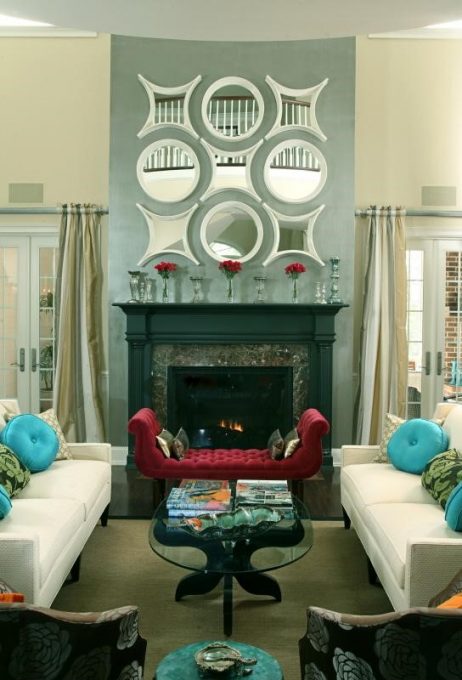 Alternatively, you can also add multiple mirrors on the wall like a saloon-style one, especially on a wallpapered or boldly colored wall. This arrangement can create a pleasant feeling without making you feel claustrophobic. You can also use mirrored closet doors, starburst mirror over the bed, ornate mirror over the dresser, and other types of mirrored furniture.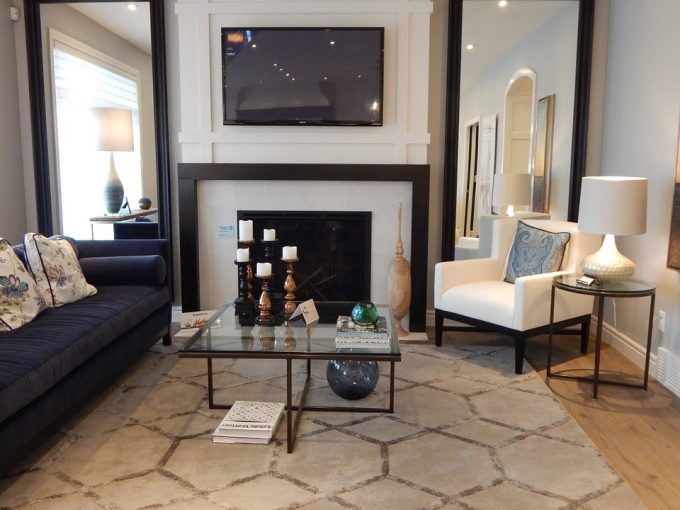 3. Pop the Walls with Light and Neutral Color Palette
Color schemes can affect the decor and appearance of your small apartment. Usually, dark colors can make a room appear smaller as they absorb light. Light and neutral color palettes, on the other hand, reflect light. That's why they are the right choice for small living rooms. So, stick with a soft and light palette such as white, cream, pale grays, and blues among others.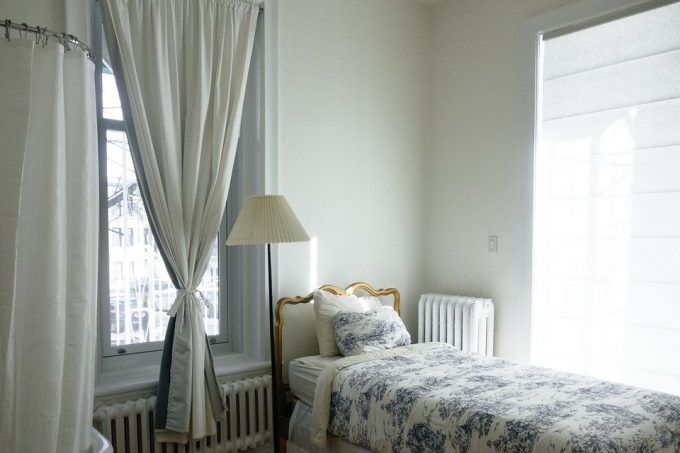 Maintain a monochromatic color tone creates a sense of fluidity and expanse. You can also paint the walls in vertical shades of color. However, avoid using opposite colors as they making the room feel smaller. Use the vertical shades of blues or whites throughout the room.
Though dark colors can make the room look smaller, they provide depth when used in combination with the light hues. You can paint the ceiling with a dark shade as it will give the illusion of height when you look up.
One more way to use the paint to your advantage is to paint the trim a slightly lighter color than the walls. Just like the dark-colored ceiling, this trick also creates a sense of depth. Before selecting a combination of colors, experiment with small samples to see which ones provide the best look.
4. Use Wall Decor Items Strategically
Apart from mirrors, you can also use art and other décor items to spruce up your living room and bedroom walls. A piece of art can divide and frame your apartment into different areas making it look spacious. If you are going to hang small family photos on the wall, use thin photo frames with large borders to exaggerate their size. Hang one or two large photos in the center to provide more depth to your wall. However, you can also add an oversized painting or a large photograph to set the tone in your small living room or bedroom.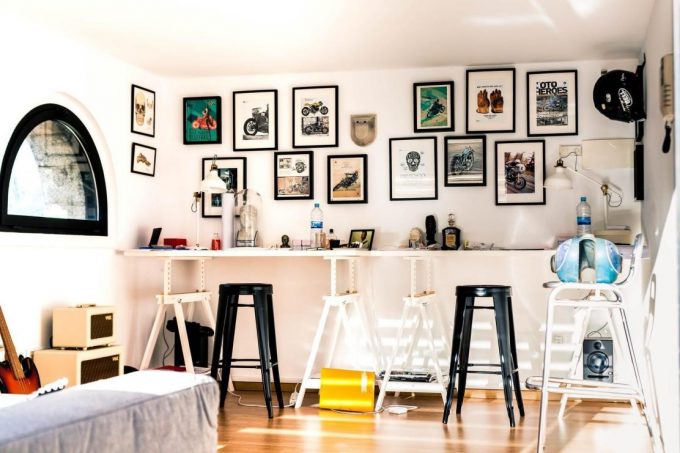 To add a sense of softness and sophistication, you can use tapestry or wall hangings such as lanterns or hanging plants. Shelving is also an attractive wall décor that also creates extra storage space, especially if you have high ceilings. Use floating shelves to display your collection of hardcovers, small art and sculpture, fine china, photos, and even plants. Shelving allows you to take advantage of the vertical storage space in your apartment. You can also use a combination of floating shelves and cabinets in the kitchen to store glassware and china.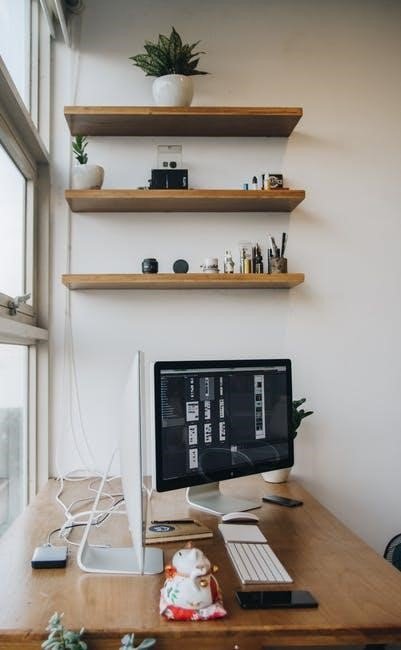 Parting Words
You may have to compromise on the square footage of your apartment. However, it doesn't mean you have to compromise on the decor and functionality of the space. Hopefully, the above tips will help you make it more visually appealing and make it look bigger. Try these tips and let us know your thoughts in the comments.
Author's Bio:
Korie a full-time writer who writes about living and lifestyle, she likes getting perspective on various topics of interest, which range from bullet journaling to creating the perfect terrarium! Find her on @Twitter.
(Visited 160 times, 1 visits today)