If your friend or a relative has just welcomed their very first baby into the world, you will no doubt be over the moon for them. Why not get them a cute gift to help them celebrate becoming a parent for the first time?
When it comes to buying a gift for a new parent, you should try and find something that is both cute and practical. After all, your friend or relative will be very busy looking after their baby from now on, and anything that is practical or convenient that can help them with their various jobs will be a godsend to them! Not sure what you should get them? Here are some great ideas I'm sure they will love!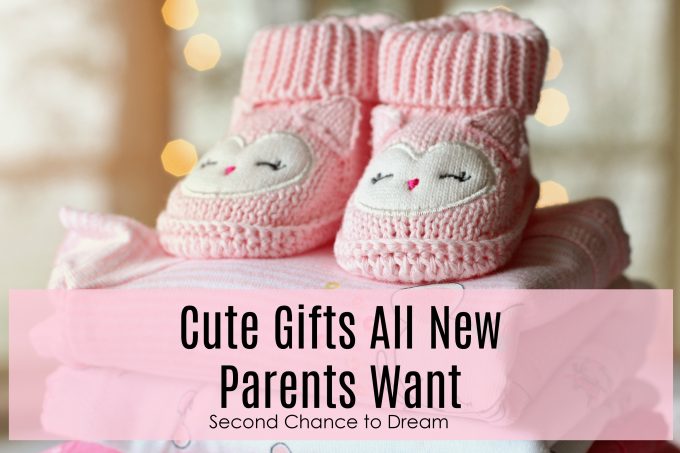 1. Parenting Books
There is a lot of information out there that new parents can use to help them get the hang of parenting and looking after their child. However, not all of what you read on the internet can be trusted! So, it's a good idea to gift your friend a parenting book. There are lots to choose from, so it's worth checking out some reviews to see which ones are worth the money. These books will have been written by experts, so you can be sure that they are full of a lot more information than the internet!
2. Story Books
As well as some informative books, it's a nice idea to get them a few story books. Once their child is old enough to understand stories, they will start requesting a bedtime story every night. To make sure your friend doesn't have to read the same story over and over again, why not treat their baby to a few different books?
3. Baby Clothes
If you already have kids of your own, you will know just how quickly babies grow out of their clothes! But most people will be getting the new parents gifts of baby clothes, so it's worth going for something a bit different. For instance, you could get some matching parent and baby clothes! Visit Zoey's Attic for more ideas of matching items of clothing. As you will see there is something for every holiday season!
4. A Crock Pot
Parents rarely have time for any jobs that aren't to do with their new baby, and that means that they will struggle to find the time to cook meals from scratch anymore. There is one saving grace though – the common crockpot! If you treat your friend to a crock pot, they will be able to fill it up in the morning, switch it on, and then forget about it until dinner time. By the time it's dinner time, they'll have a healthy meal ready to dish up.
I'm sure that your friend will love whatever you choose to get them and their new baby as a gift. Don't worry if you are a bit short of cash and can't afford to buy a gift, though – you could always offer your services as a babysitter on the weekends!
I'd love to have you follow along. You can subscribe to my RSS Feed or sign up to receive daily Emails delivered to your inbox. You can also follow along via Facebook, Google + or Twitter.





(Visited 214 times, 1 visits today)