Friday is the start of December, the countdown to Christmas begins.  I always loved having Advent calendars in my home while the kids were growing up and watching them enjoy the countdown.  Now that the kids are grown and out of the house, it's just not the same doing it myself. 🙂  So, I decided, I wanted to create an advent calendar for my 5 grandkids.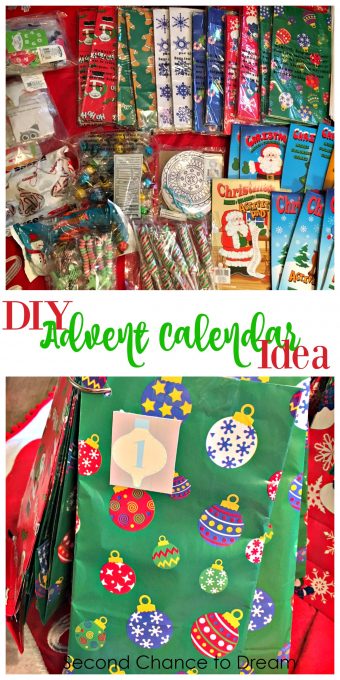 I want to do this for a couple reasons.  1.  I don't live by any of my 5 grandkids.  I want them to know I care and want them to know Gma loves them and wants them to enjoy Christmas.  2. I want to reinforce the real reason we have Christmas while including fun treats for them.  I can do this by inserting puzzles and gifts that share the nativity story.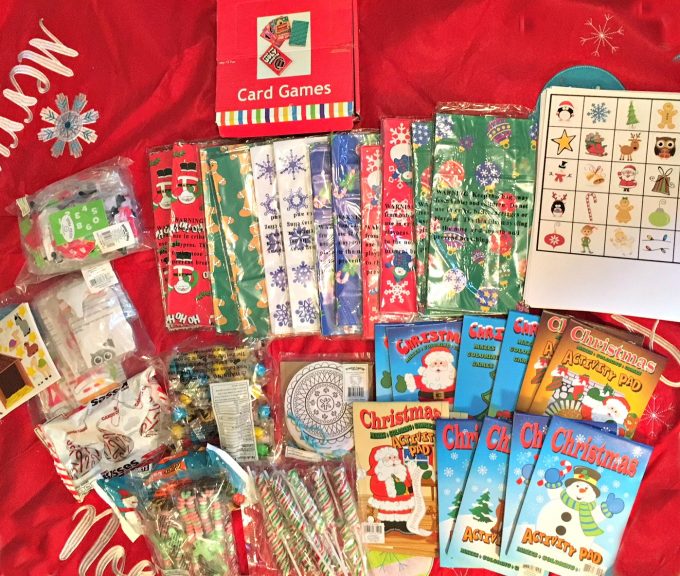 Here is how I made them:
1. Gather Supplies
Everything I used was purchased from Oriental Trading or printed at home on my computer.
Christmas Bags

– I bought a giant pack of 144.  It was perfect because there were 6 different colors. One of those was a Santa pattern which I used for Day 25.
Religious Gifts
Printed Christmas games & puzzles (age appropriate)
Hole punch

Loose Leaf Binder Rings

Printable numbers 1-25 you can search Pinterest for some free ones.
2.  Assemble your bags
Punch a hole in the top left corner of your bags.  I used the same color bag for it child so that this would cut down on arguments.  Once that is completed start stuffing your bags with your candy, toys, and puzzles.  I did each family separately and matched up the same gift on the same day.  Mom and dad won't appreciate it if someone is complaining that they wanted what Tommy got.  This took a little bit of time to get a rhythm but once I got it down it was fairly easy.   I used a Santa bag for day 25.
3.  Add your numbers to the bag.
Cut out your numbers and glue to the bag.
4.  Add the bags to the binder ring.
Carefully add your bags to the binder ring in numerical order.  Make sure the ring is closed properly.  I can say with experience it's not fun to pick up bags and put them back in order.
We saw all the grandkids at Thanksgiving so I was able to give each one of them their DIY Advent Calendars.  Now I just get to wait to hear how they enjoyed them.
You still have time to make these for your kiddos!  Oriental Trading has super fast shipping.  Remember you don't have to do a 25 day one you could do 12 days of Christmas or start on any day.
Do you do a DIY Advent Calendar in your family?
Are you Elf on the Shelf users?  Then you will want to check out these awesome Elf on the Shelf Resources.
Printable Elf on the Shelf Welcome Letter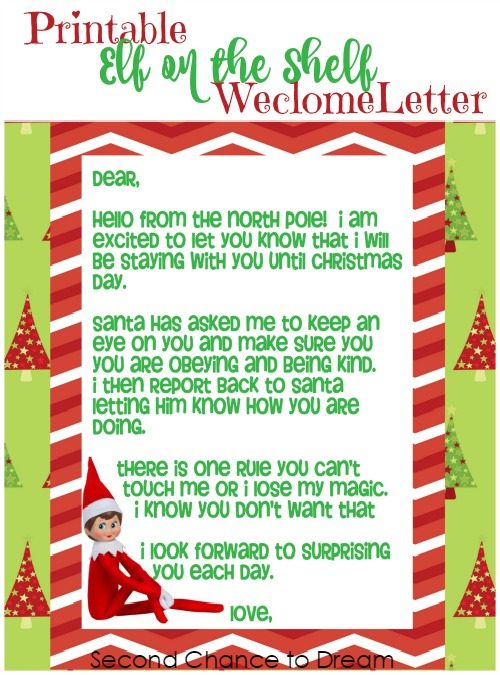 Elf on the Shelf Activity Cards with a Twist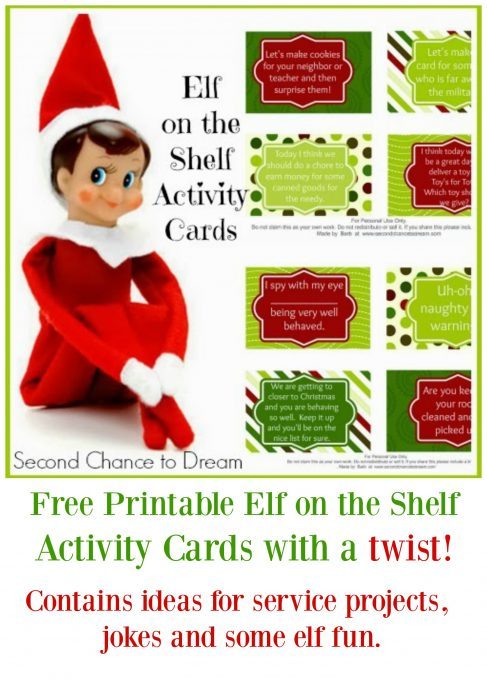 Here is a fun Elf printable for your personal use.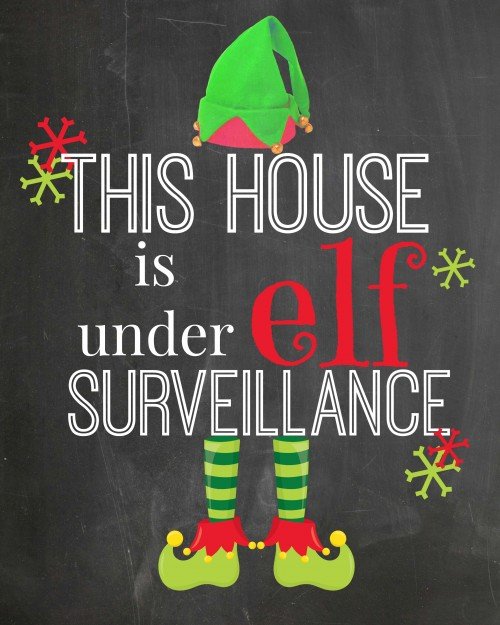 DISCLOSURE: I was given some free product from Oriental Trading in exchange for this blog post.  All the opinions are mine.  
I'd love to have you follow along. You can subscribe to my RSS Feed or sign up to receive daily Emails delivered to your inbox. You can also follow along viaFacebook, Google + or.Twitter.




(Visited 562 times, 1 visits today)