Whether you're addicted to the fresh produce at your local farmer's market, or you simply need the stamina to keep up with your kids' boundless energy, summer is the perfect time to start eating better. A third of homeowners have reported that they are leading healthier lifestyles after remodeling their kitchen, with 41 percent saying that they are cooking more meals at home. With these five kitchen upgrades, you're sure to start whipping up deliciously nutritious meals in no time.
1. Must-Have Appliances
It's far more difficult to eat well when you don't have the right appliances. That's why it pays to stock your kitchen with the best tools for the job. When most of us think about healthy eating, a juicer or blender probably come to mind first. If you have space, opt for both since each can pull double duty. This will help to make far more recipes than just a glass of juice or a smoothie. Snacks are easily the downfall of many healthy eating plans—and that's when a dehydrator comes to the rescue! They're fantastic for helping you stock up on sweet fruit leathers and crunchy vegetable chips. Healthy dinners are made in a snap when you include a steamer and a food processor into your appliance cabinet, too.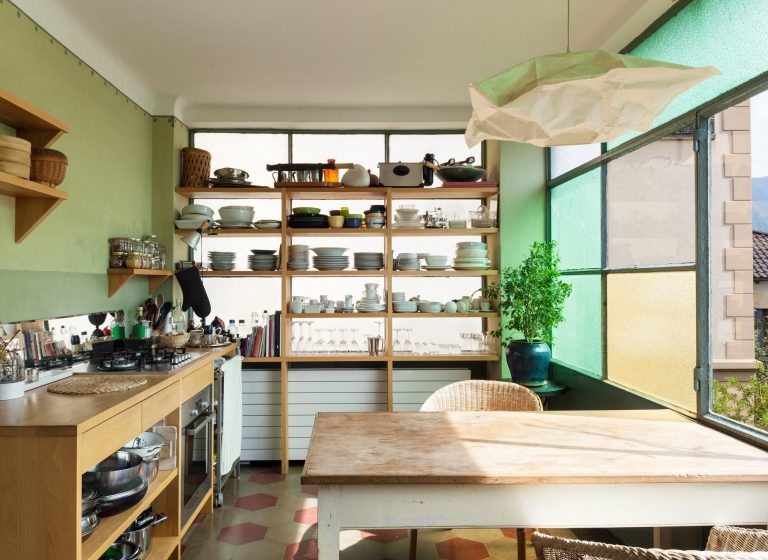 2. Easy Accessibility
More often than not, you're only going to use those items that are easily accessible. Whether you're hoping to make only a few changes to your current kitchen, or you already have your full renovation mapped out, consider including open shelving or a tall pull-out cabinet to house all your appliances and cookware. Be sure to save a drawer for your knives and cooking utensils near your range so that you can easily grab what you need.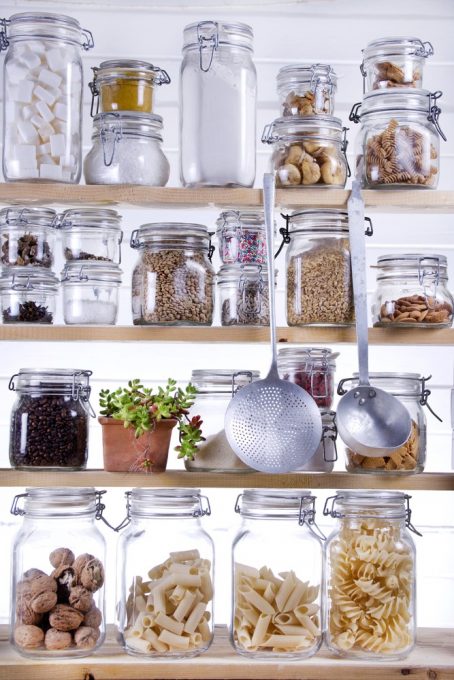 3. An Organized Pantry
Functionality and efficiency are a snap when your pantry is organized in a smart way. Pull-out wire basket drawers are perfect for keeping produce like potatoes and onions fresher for a longer time—plus, they're still well contained this way. Nuts and dried fruit are a wonderful source of many essential nutrients, but only if you can actually find them in your pantry. An easy-to-refill collection of mason jars makes find your favorite snack a cinch. As your journey toward a healthier lifestyle continues, it's likely that your pantry needs will change along the way, too. Keep your options open by installing adjustable shelves so that you'll be able to accommodate any new culinary addition.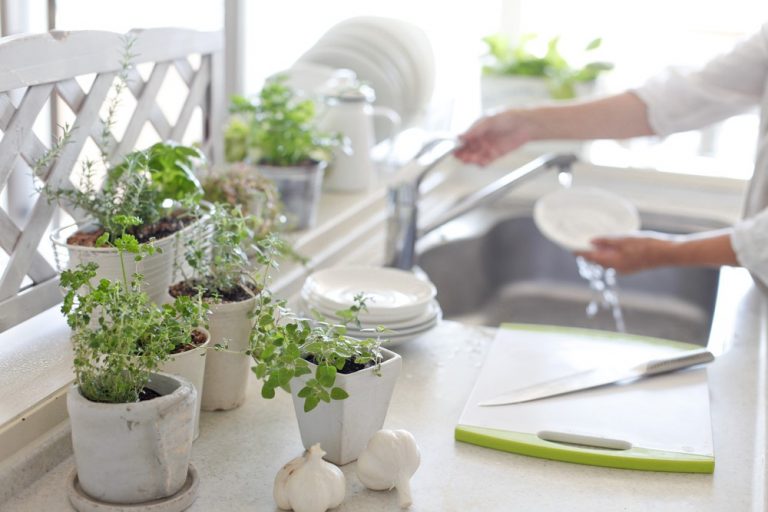 4. Grow Your Greens
Fresh is best when it comes to healthy eating, and what better way to have fresh ingredients every day than growing your own? This can be done as simply as a planting a few pots of herbs on a window ledge or as extensively as building a vertical vegetable garden along an entire wall. However, if you're looking to up your tech game and grow micro greens and herbs without breaking a sweat, install an automated gardener system like this one.
5. Don't Forget the Backyard
When upgrading your kitchen, don't forget to include your outdoor cooking space as part of that renovation, too! Nothing says summer more than eating a delicious meal fresh off the grill while sitting on your back deck. Add a door to the deck into your kitchen design, making it easy to spice up any meal with grilled fruits and vegetables.
When it comes to healthy eating, the golden rule is to keep it simple. So long as you have the tools that you need close at hand in a gorgeous space that inspires you, your new kitchen will keep you on the path to wellness for years to come.
About the Author:
Courtni Wisenbaker-Scheel is a mother of two and lover of all things Danish modern. She enjoys writing professionally for the window replacement experts at Modernize Windows, with the goal of empowering homeowners with the expert guidance and educational tools they need to take on fun home projects with confidence.
While your at it why don't you organize your kitchen with these 30 Kitchen Organization Tips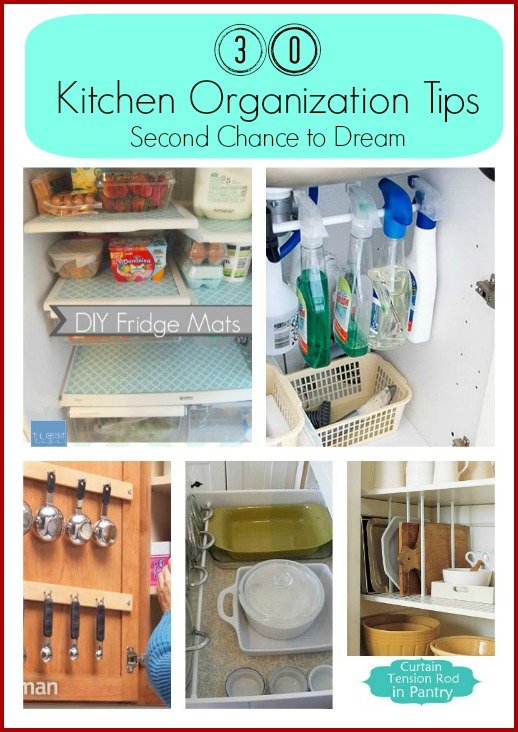 The 2017 Busy Mom's Guide to a Home Remodel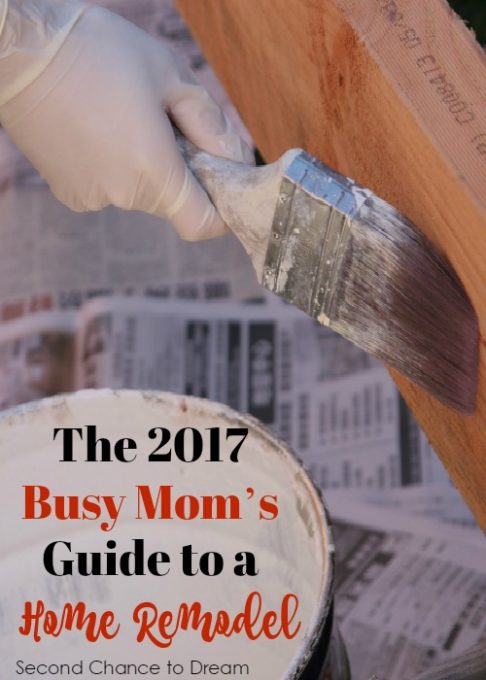 I'd love to have you follow along. You can subscribe to my RSS Feed or sign up to receive daily Emails delivered to your inbox. You can also follow along via Facebook, Google + or Twitter.


(Visited 361 times, 1 visits today)