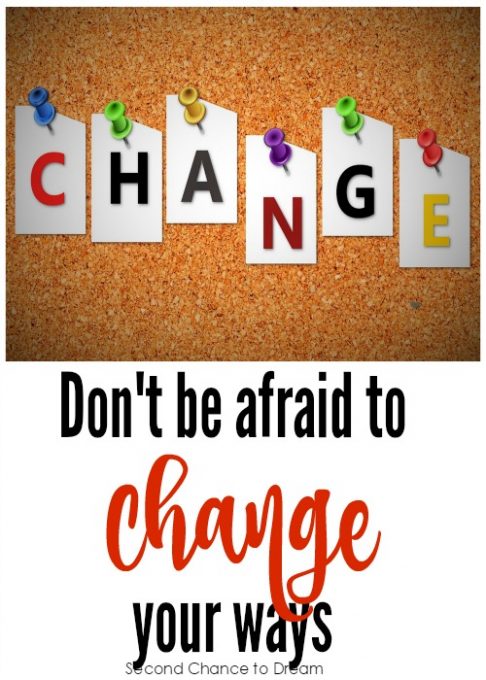 Have you ever experienced a bad day, or – worse – a series of bad days? Sometimes, despite your best efforts, nothing seems to work out the way it should. Things break unexpectedly. People argue, and relationships seem to disintegrate as soon as you touch them. Even work appointments don't go too well. Or maybe you are just finding it difficult, emotionally, to keep your cool and your optimism. Sometimes, things don't even need to go wrong for you to notice that they are not completely right. Whatever the reason, sometimes you simply need a change. Contrary to the common belief, change is not always a bad thing. It can help you to redefine your life, your personality and to create a positive bubble of happiness around you. Surely, this is something to feel excited about!
When Do You Need A Change?
The first task is to understand the signs that indicate that you need a change in your life. There is a well-known saying: When life gives you lemons you should make lemonade. Although, it's interesting to think about it differently. When life gives you lemons, it is a sign that there is something wrong. Let's be honest. You can't always turn a bad thing into something good – and yummy, like lemonade. Sometimes, you just need to wait until the bad thing disappears. Imagine, if it is bad news, you can't just pretend it is something happy. But you can wait for the pain to reduce. As it does, you will find that you are a stronger person. More importantly, as you wait for the lemons to pass, you have time to consider the elements in your life that brought the sour lemons to you. Maybe you can easily identify these and remove them. More often than not, you can identify elements in your life that could bring you more joy and excitement, to compensate for the sour lemons.  
Why Can Change Be A Good Thing?
Don't be afraid of change. Change is not always a bad thing. Sometimes, change helps you to discover new boundaries in your life. You may find yourself capable of things you didn't even consider in the past. More importantly, when you embrace change, you welcome new possibilities of expressing who you are and what you feel into your life. Being in a position where you can experience something new means that you can fill up your days with exciting things that will help you to forget the lemons. Besides, as you make new experiences, you gradually build a new you, a better and stronger you. Finally, you can bring more fun into your life. Saying yes to something new is not only exciting, but it is also a way of redefining who you are. You are not the person who suffers from the sour lemons of life anymore. You're the person who enjoys life and makes the most of it.
Change Your Interior Décor
You'd be surprised to know that change doesn't have to be vast and impressive. A simple change of décor in your home, such as the projects described here, can create a new atmosphere. Imagine adding a nature-inspired spring décor to your living room. The presence of nature and natural color is soothing for the soul. And it is an eye-catcher too. In short, you'll find yourself enjoying a new bubble of peace at home, and forgetting for a moment the lemons of life. Besides, your interior décor is the reflection of your personality. Is there a better way of saying to Life that you intend to remain happy than creating DIY bubbles of happiness all around your home? You could add a cozy-looking sweater box to keep your post, for example. It gives fantastic nostalgic vibes to a room and ensures that you are never worried about receiving an alarming post.  
Change Your Style
Sometimes, after a difficult experience, such as a broken relationship or a long illness, you just want to show a fierce and positive face. Why not consider changing your style and embracing the potential of a new wardrobe to express your personality? If you are worried about costs, check online vouchers from http://www.dontpayfull.com first, as you will find discounts on your favorite brands. If you've felt too shy for a stylish femme fatale review, why not show that you've still got it with a brand new pencil skirt ensemble? Or maybe you want to boost your confidence with a new hairstyle? Your style is the reflection of your identity. It's not only a message that you give others, but it's also a message for yourself. It's a message of hope. It says that you are worth it. So don't hesitate to change your fashion style.
Try New Activities
Embracing new activities is synonymous with discovering new skills and meeting new people. It is key to define where you belong in the community and to discover new ways of expressing who you are. For instance, taking pottery classes, such as http://www.mud2fire.com/, might seem old-fashioned at first. But what if you started to use pottery as a way of sharing your feelings with others? Why not make a vase that gives strength to those who buy it, for example. Or if you are not into pottery, how about salsa lessons, or even a cooking workshop? As you learn new skills, you give your personality new methods of self-discovery and self-assertion. You may even find new approaches to life too!
Change Your Diet
Simple things such as your diet can have a significant impact on your health and mood. Not providing your body with the nutrients it needs can slow down your thinking process and reduce your energy. Suddenly, everything that comes your way feels like life's sour lemons, even if it isn't. It's important to embrace the healthy side of nutrition to provide your mind and your body with the right fuel. Healthy food makes you emotionally and physically stronger to apprehend the bad surprises in life. It's worth considering the hidden value of salads over cakes!
You might be interested in these posts as well: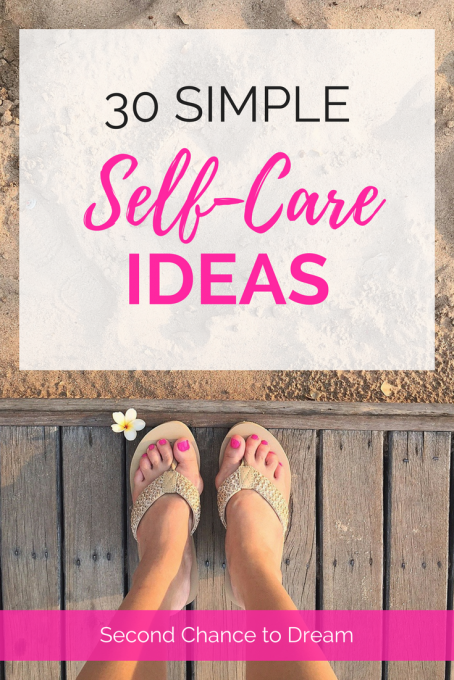 When life throws you a curve ball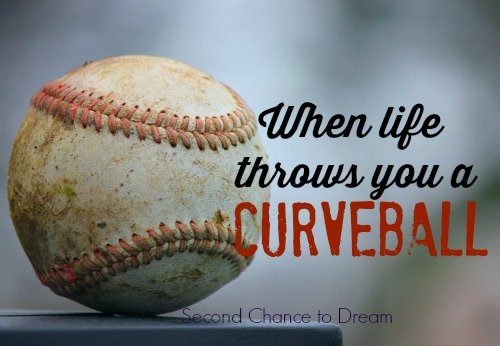 I'd love to have you follow along. You can subscribe to my RSS Feed or sign up to receive daily Emails delivered to your inbox. You can also follow along via Facebook, Google + or Twitter.

Advertising Disclosure: Second Chance to Dream may be compensated in exchange for featured placement of certain sponsored products and services, or your clicking on links posted on this website.
(Visited 457 times, 1 visits today)