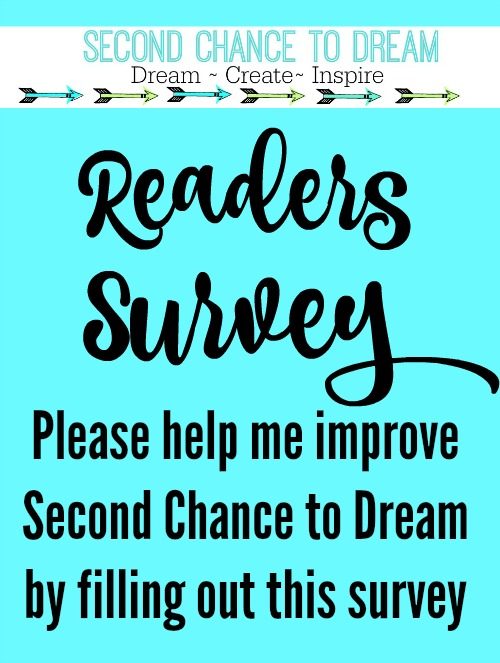 Hello readers,
I would LOVE your help by giving me feedback on my blog.  I have a survey I'd love for you to fill out.  If you're like me you are rolling your eyes, I really don't enjoy surveys, but I really want your opinion.  If you could answer this 5 question survey I would REALLY APPRECIATE it!
Create your own user feedback survey
Thank you so much for your time, I know it's valuable!




I'd love to have you follow along. You can subscribe to my RSS Feed or sign up to receive daily Emails delivered to your inbox. You can also follow along via Facebook, Google + or Twitter.






(Visited 479 times, 1 visits today)