Spring always gives me the urge to throw open the windows and start cleaning my house.   Sophia Evans owner of Tidy Chelsea Cleaning Service has some GREAT tips to start the cleaning process and not be overwhelmed by it.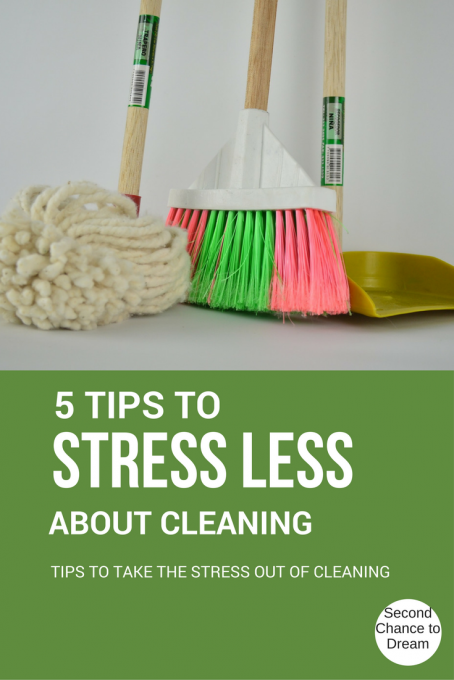 Nowadays, when everybody is more than preoccupied, it is difficult to keep your home clean and tidy. Moreover, all the stress from the day prevents you from focusing on the task. To clean the home is a loathed task, that is time-consuming and requires a lot of effort on something, you even hate to do. Have you ever wondered how to make the cleaning more fun and less time-consuming? Well, you may be glad to hear that there are some tricks, which can save you this unpleasant experience. Enough with the wasted weekends, spend on cleaning chores. Break free of the stress, which goes hand-in-hand with the cleaning and follows the easy tips, which this article will provide you with.
5 Steps to Stress Less about Cleaning
The first thing, which you can do for yourself is to make a "cleaning calendar". You may use the new technologies and to-do lists, which will send you a reminding message every time, or benefit from the "old school" method. Make notes on the calendar for every day what should be done. Organize it in a way, that every member of the family will participate in the cleaning and don't make compromises. Make a stick and carrot system if needed, to stimulate your kids to include in the maintenance of the home. To try to do the chores of the others will only make you feel bad.
The second thing is to consider small cleaning chores every day, so at the end of the week, you will escape the big, deep cleaning and on top, you will have your home always sanitized. Use the time of the TV commercials to do something useful like to clean the sink or to make the beds or switch on the washing machine. This will take you only a minute. Your motto should be "Don't leave the work for today to be done tomorrow". There is also tactics, which will lessen the scrubbing of the dried and burnt kitchen appliances and utensils. Just make a mixture of white vinegar, baking soda, and hot water, shake it well and sprinkle all the stubborn stains. Then you just need to wash it like usual with cleaning solution and warm water, which will take you only a minute.
The third important thing according to Tidy Chelsea Cleaning is not to put your mind on the chore and its dimension. Switch on your favorite music and start with the cleaning. This will distract you from the tiresome chore and even stimulate you, to do it faster.
We all have that chair, which performs the task of a wardrobe. After a hard day, we just throw the clothes there and get a shower. But consider that it takes only seconds to throw these clothes in the basket with laundry. This reminds me of another idea on how to get rid of the boring sorting out of laundry. Just make different baskets for colorful and white and your laundry will be always under control.
And the last thing, which you can do for yourself is to get rid of all the unnecessary stuff. They only take space and still needs to be sanitized. Keep only things, which you use, everything else doesn't deserve your attention and efforts.
Following these steps will make your life easier in the cleaning process. There is no need to spend every single minute in scrubbing or to make one cleaning marathon in your weekend. Do the job in portion and you will be amazed by the result. You will have free time and at the same time home, which is always in a welcoming condition. And don't forget that since you don't live alone, you are not making the mess by yourself, so everybody should include and do their tasks. The discipline will help you educate your kids and have a cleaner home.
Make sure you check out these other posts on cleaning and decluttering.
Why we should declutter and reasons we don't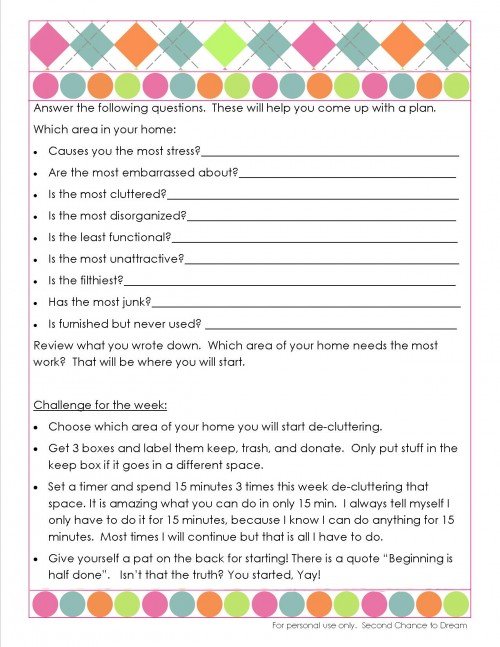 8 Reasons it's Time to Declutter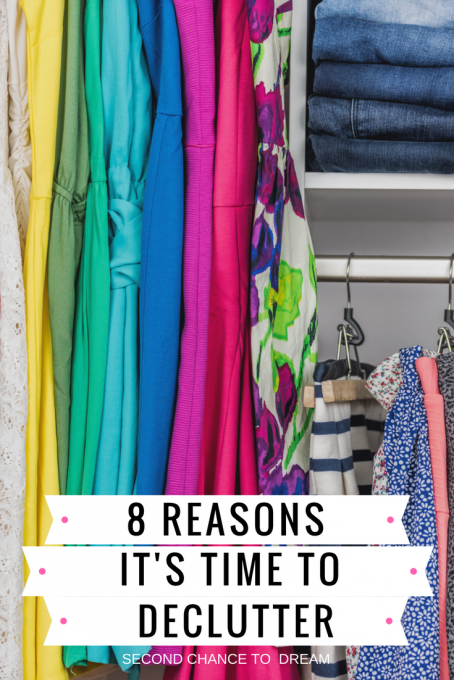 I'd love to have you follow along. You can subscribe to my RSS Feed or sign up to receive daily Emails delivered to your inbox. You can also follow along via Facebook, Google + or Twitter.





(Visited 489 times, 1 visits today)