Are you hosting an Oscars Party this year?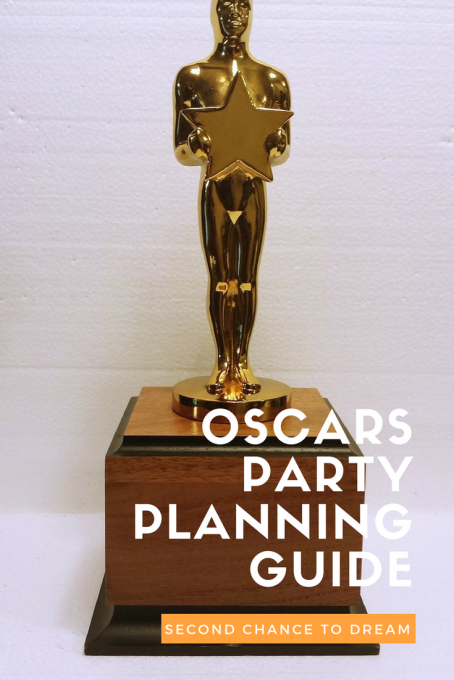 If not, you might want to rethink that after you see the Oscars Party Guide that Punchbowl is sharing.  They have menu ideas, printable games, free online invitations & cocktail recipes. They have everything you need for a memorable night.
 Invitations
Design a free personal invitation to send to your friends inviting them to your Oscar Party.  There are lots and lots of invitations to choose from.  Click here so you can get started designing your invitations.

2. Printable Oscar Ballots
Included in the Oscar Party Guide are 2017 Oscars Ballots that you can have the guests fill out at the beginning of the night and then the person with the most correct guesses at the end of the night wins.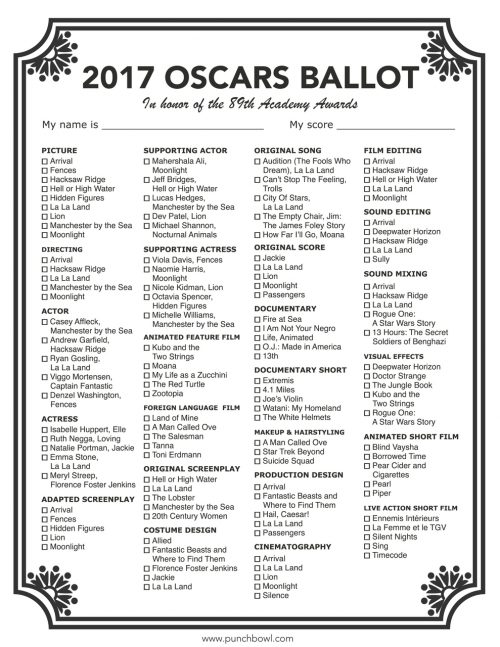 3.  Oscars Bingo Cards
There are also 15 unique 2017 Oscars Bingo Cards for you to print out to play Oscars Bingo.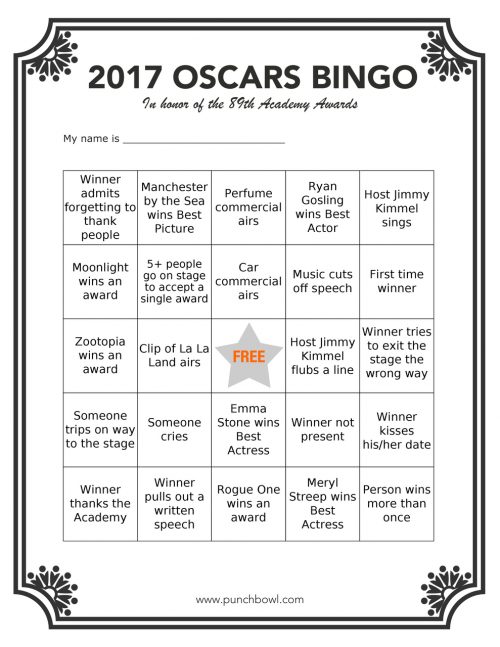 4.  Cocktail Recipes
Do you need some cocktail ideas?  There are 5 really fun drinks to enjoy the Oscars with.  Some of the names are The Red Carpet, The Leading Man, The Leading Lady, The Best Picture Boost and The Golden Age.  You can find the recipes for the drinks HERE.
5.  Appetizers
Oscar-worthy Appetizers for your Red Carpet Party can be found HERE.
Please leave me a comment and tell me if you host an Oscars Party or attend one.
I'd love to have you follow along. You can subscribe to my RSS Feed or sign up to receive dailyEmails delivered to your inbox . You can also follow along via Facebook, Google + or Twitter.






(Visited 778 times, 1 visits today)