I found this Pumpkin Spice Candle at TJ Maxx.  It smells awesome!  I wanted to add a rustic flair to the candle by adding some burlap and lace but those darn stickers on the glass candle are HARD to get off. They can be such a pain to remove. I am not quite sure why they have to put the price tags on the sides of the glass and not the bottom.  Anyway, enough of my rant…  I found a great product to remove those labels and price stickers with ease so I can add a rustic touch to my fall decor.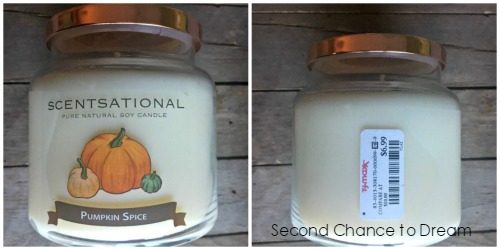 The product is #GooGone Spray Gel. I found my #GooGone in the cleaning section at Target.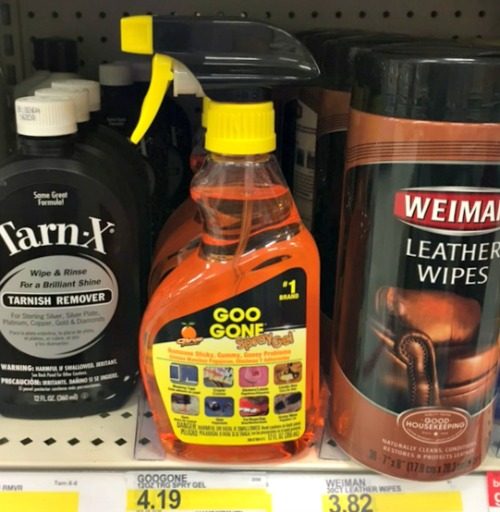 The #GooGone quickly removed the label and the price sticker.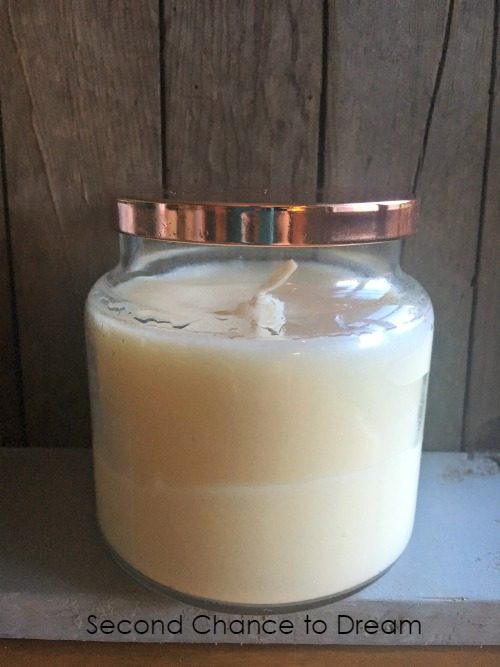 After it was cleaned up I measured a piece of burlap and lace and then hot glued it to the glass.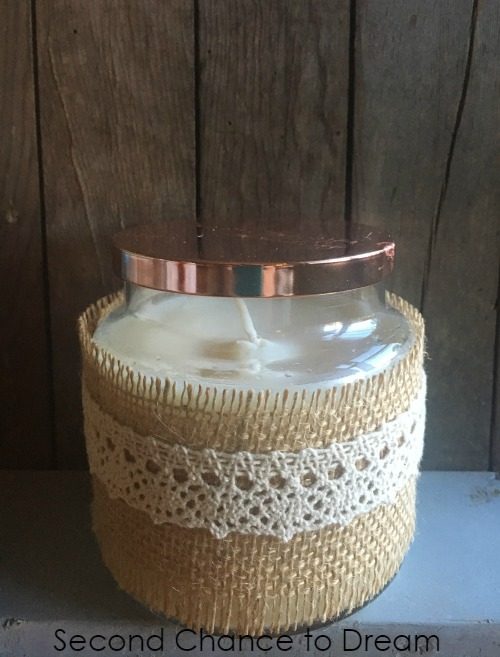 I raided my scrapbooking stash and found a design that I thought would be perfect to put on the lace.  I think a big burlap flower would look awesome on there as well but I was committed to using what I had and not buy something.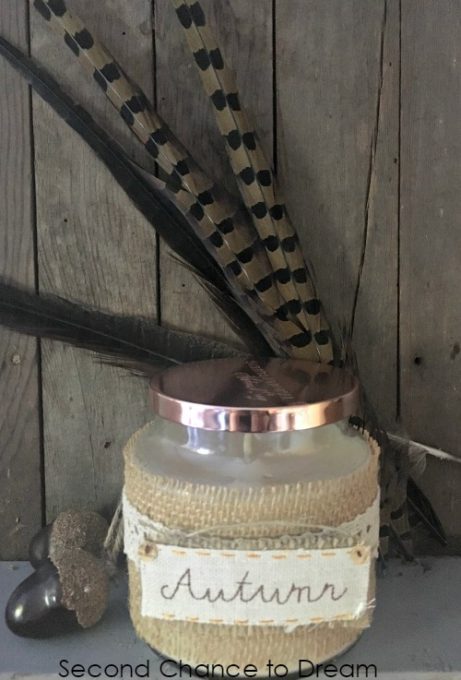 I think it's pretty cute and looks awesome on my fall mantel.
You can grab a copy of my It's Fall Y'all printable here if interested.
Let me tell you all the things you can use #GooGone on.  It's perfect for removing stickers, labels and adhesive, residue from glass dishes, and other hard surfaces. It also works great removing crayons, markers or glue from painted walls, wood tables and other hard surfaces. I like to use #GooGone to remove the messes of my crafting.
***Do not use on silk, leather, suede, rubber, faux stainless steel, drywall, unfinished wood surfaces, and unsealed stone***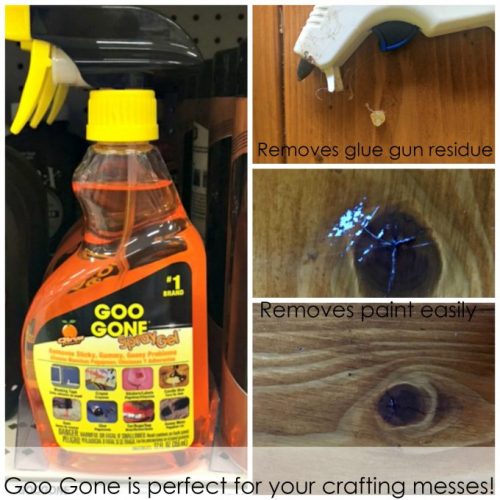 Have you used #GooGone to help you clean up any crafting messes?
I'd love to have you follow along. You can subscribe to my RSS Feed or sign up to receive daily Emails delivered to your inbox . You can also follow along via Facebook, Google + or Twitter.
(Visited 387 times, 1 visits today)