I rarely, if ever do this but I have to share these 2 Kindle books –Sensible Shoes: A Story about the Spiritual Journey  and the sequel Two Steps Forward: A Story of Persevering in Hope
 that are on sale today at Amazon for $2.99.  They are fiction books but have so many spiritual nuggets in them. I don't think I've ever underlined a fiction book but these two books have pages underlined all over the book.  Please check them out they are definitely worth the $2.99 Amazon has them on sale for!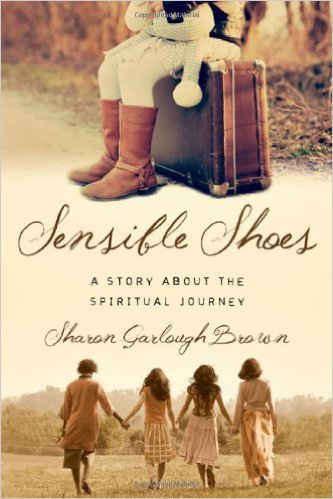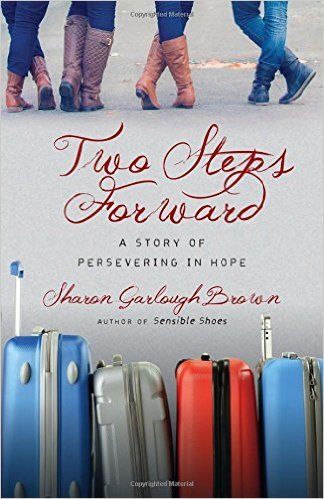 Here are a few reviews on Sensible Shoes:
"Written with a compelling narrative that weaves their lives together, Sensible Shoes offers readers a new understanding of key spiritual practices and support for those who wish to travel deeper into life with God themselves." (ForeWord This Week Newsletter, April 16, 2013)
"If you're a spiritually inclined person, I think you'll really love it. It's about four women, every one of them coming from a different place spiritually. But all of them in need of a fresh cup of mercy. . . . So it's terrific. I highly recommend it." (Kathie Lee Gifford, NBC's Today, March 11, 2013)
"As a reader, I was captivated by this story and its characters. Once begun, it was hard to put down. As a long-time spiritual director and retreat leader, I found the stories of spiritual transformation to be true to what I have seen with my directees and on retreats. I have suggested it to many as a glimpse into the contemplative life and what it may have to offer them." (Rev. Jim Gaderlund, spiritual director and retreat leader)
Here are some reviews for Two Steps Forward:
"Once again, Sharon Brown has provided an inspirational story that allows readers to shadow four women as they continue their spiritual journey. Each facing specific challenges, the friends learn that God is with us, even now, even here, in the midst of our own mess. With a powerful companion guide for prayer and conversation, this book is ideal for anyone dealing with loss, abuse, fear, anxiety or insecurities. It reminds us all with a gentle touch that we are born in the image of God and we are worthy of being loved." (Julie Cantrell, New York Times bestselling author of Into the Free and The Feathered Bone)
"Two Steps Forward is a wonderful continuation of Sensible Shoes as they share life with their spiritual director and each other. I became totally engaged in the thoughts, actions and process of the gals struggling in their own formation. Sharon shows that the narrow road does lead to life, or to put it differently, God does his deepest work in the darkest night. Read, weep and celebrate with the four women of Kingsbury who want to be more like Christ." (Rachael Crabb, coauthor of Listen In)
"I couldn't wait to dive again into the lives of the four friends I got to know in Sensible Shoes. I was not disappointed as I laughed, cried and thanked God for the sisters in my own life walking the journey with me." (Anita Lustrea, executive producer/host, Midday Connection, author, speaker, spiritual director)
*****Don't wait!  Amazon can raise their prices at any time.  They are worth full price but snag them while you can at these low prices.
*These are affiliate links.
If you buy them please let me know what you think.
(Visited 116 times, 1 visits today)