In our town of Traverse City we have this area of food trucks called "Little Fleet". In the summer time it is always very busy because they have some delicious cuisine.  At a recent visit I tried a pulled pork restaurant and when I saw pulled pork nachos I knew I had to try them. I LOVE nachos! These weren't just pulled pork nachos these were pulled pork nachos southern style!  Of course they looked easy enough to try at home and I did just that. This is a perfect meal for all those 4th of July left overs.   Come see how I made them.
Spread your chips on a pan and add a layer of baked beans.  I used a can of Bush's baked beans.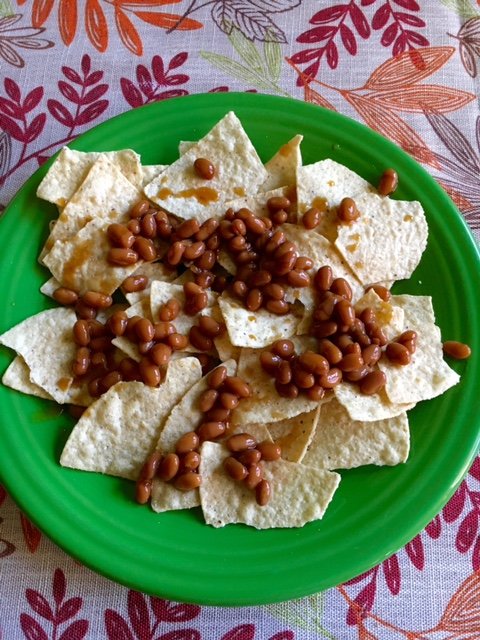 Add a layer of BBQ pulled pork.  This would be a great use of left overs.  If you don't feel like making pulled pork you can buy some already made.  My favorite brand is from Gordon's. The perfect blend of sweet and spicy.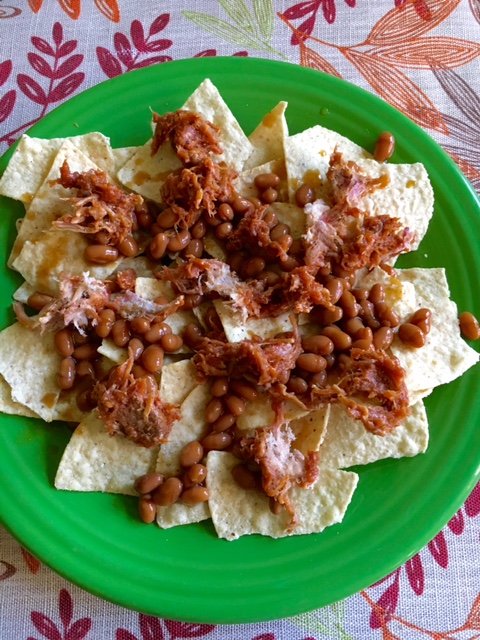 Add a layer of cheese and bake at 400 degrees until the cheese is baked.  Once the cheese is baked add a layer of coleslaw.  I was lazy and purchased pre-made coleslaw but if you have some or are in the mood to make some use that.
Next add fresh sliced jalapeno's to taste.  You could also use canned jalapeno's if you don't have fresh but I like fresh best.
Next I  enjoyed this yummy southern goodness.  This has been a repeat meal in our house.
Check out these awesome recipes below:
22 Mouthwatering Caprese Recipes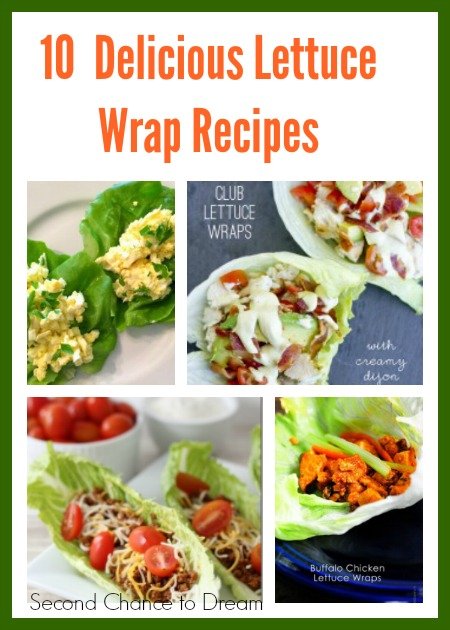 I'd love to have you follow along. You can subscribe to my RSS Feed or sign up to receive daily Emails delivered to your inbox. You can also follow along via Facebook, Google + or Twitter.


(Visited 455 times, 1 visits today)