If you've been married for any length of time you've no doubt run into some issues with your spouse.  Some of us may have run into the normal ruts and struggles, some of us may have had serious issues and some of us may have ended in divorce. Having a great marriage takes a LOT of work and sometimes there are just periods in your marriage where you are in a bad place.  Having been married at the ages of 16 & 18 and being married  for 38 1/2 years ( how in the world has it been that long??) our marriage has gone through a few rough patches.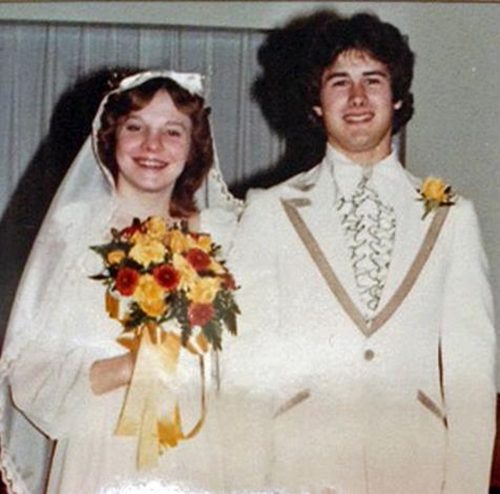 I've been given the opportunity to review a program called Marriage Fitness by Mort Fertel.  I'm excited to have been asked to review this because it's a program that I believe ANY marriage can use, in whatever stage your marriage is in (even if it's in shambles).
A little about the program
Marriage Fitness is a step-by-step relationship-changing program that teaches you how to save your marriage. You'll learn to put into practice relationship habits that will create a paradigm shift in your marriage. You don't have to dig up your past, rehash all your problems, or practice communication techniques. This isn't marriage counseling; it's Marriage Fitness!
Right now Jim and I are approaching the empty nest stage of our marriage and it's a little scary considering we will have been parenting 6 children for 40 years before the last 2 (twin boys) leave  home.   We've really haven't had any time in our marriage for  "just us".  My secret fear is,  will we even like each other when we are done with the active parenting phase?  One of the things that can happen when I'm fearful is I can try and control him and want him to change ( OK maybe manipulate him into changing or  demand him to change).  We all know that we can't change our spouse but we all still try to do it.  In the Marriage Fitness program there are audio lessons with a workbook full of practical exercises.  I LOVE practical! One of the exercises in the workbook is Take the pressure off!  The exercise has you list the ways you're pressuring your spouse to change. He has you write down the things you are doing, the things you are saying and the body language you are using that screams CHANGE!  All things that make him feel pressure, which in turn pushes him away.  I LOVE it!  It made me stop in my tracks and realize that I'm in the wrong here and I can't change him. Me stopping takes the pressure off both of us.   It brings a much needed feeling of relief.  This is practical stuff and it helps me be aware of what I'm doing so I can stop and make the needed changes to let him be him.
Another concern I have is I don't want to just be roommates. I don't want a lonely, cold relationship. I see way to many older people who are married, but just roommates. Have you seen couples sitting at restaurants not saying a word to each other (and not because they are on their cell phones)? It makes me so sad for them.  We were created for connection. I want a real  connection with my husband.  Track 4 of the Marriage Fitness  program is all about Connecting with your spouse.
Marriage Fitness  is designed to help ALL types of marriages.  It even focuses on what to do if you are the only one who wants to work on the marriage.  I was impressed and I highly recommend you grab the free e-report "7 Secrets to Fixing Your Marriage" and check this program out.
(Visited 532 times, 1 visits today)