It's Spring Break time and Stephen Reynolds is back with a post on the Best Tech Gadgets for Family Spring Break Trip. I know you will find a lot of helpful information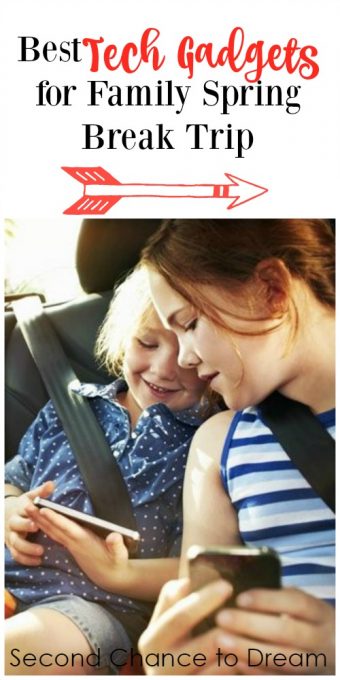 For better or for worse, technology is a part of modern childhood. The 'for better' comes around when it's family trip time and parents need to keep kids entertained on the road and in the air. Getting there can actually be half the fun when you're armed with the right gadgets but figuring out what the right gadgets are isn't easy since the options are basically endless.
That's why you should do your due diligence now, before your kiddos' next school break, and pick up some or all of the following family-friendly tech. While none of the items on this list can prevent backseat road rage or air sickness, they may just put an end to the nonstop chorus of "Are we there yet?"
Noise canceling headphones: Whether you want to drown out sibling battles or your little ones want to chill with a movie, can make being on the road feel more like home. Or maybe quieter than home! You could share cans with your kids, but Sony's MDRZX110NC  budget-friendly noise canceling headphones price out at less than $40 so it might make sense to get everyone their own pair.
A headphone splitter jack: Two kids, one device? No problem thanks to iLuv's headphone splitter, which potentially offers peace and quiet for less than six bucks. Dual volume control and plenty of cable length make it easy to use and its size makes it difficult to lose.
The iPad Mini 4: Tablets marketed as just for kids abound but if you'd rather buy something the whole family can use opt for Apple's latest Mini. There are thousands of kid-friendly apps ranging from the educational to the purely entertaining and, when it's housed safely in something like the OtterBox Defender, an iPad is an investment. Plus right now T-Mobile offers free data for tablet users so this is a great time to buy the iPad Mini 4.
The Elago Grip stylus: This stylus fits right into little fingers and has an ergonomic shape and plenty of heft to keep it from rolling away when it's inevitably dropped. It's also sleek and stylish, and it comes in cool colors like pink and gold. But the best thing about Elago's Grip stylus is that it costs less than $20. If it gets left behind at your vacation destination, replacing it won't break the bank.
More juice when you need it: Aukey's high capacity power bank provides enough emergency backup juice to bring an iPhone back to full power ten times, so if your family will be away from outlets (but not their gadgets) for hours at a time it's a must-have.
 Trakdot's Luggage Tracker: Flying will get you where you're going faster but it does mean giving up control of your luggage. Trakdot is a tiny connected device that lets you see where in the world your bags are at any given time. While finding out that your toddler's lovey is currently in Timbuktu may not be helpful at bedtime today, being able to recover it tomorrow is priceless.
A tracker for your most precious cargo: Lollipop is a cute little keychain-like tag that you can clip to your kids' belt loops whenever there's a chance you might get separated. Theme park visits and sightseeing are a lot less stressful when you can see at a glance where your kids are when they aren't in your immediate line of sight.
What else might a tech-loving, globetrotting family need? Arkon makes a universal tablet mount so you don't need to get a DVD player installed in your car just for one road trip. And Griffin Tech makes a similar mount that clips onto the seatback on planes to make in-flight movies more comfortable. More importantly, though, what more families than not probably need when it comes to travel tech is boundaries.
Technology can dominate a family trip if you let it, in which case you end up with more snapshots of tweens texting than of mom and dad making memories. On the road, distractions are worth a million bucks – just make sure the gadgets you pack enhance your family vacation instead of taking away from it.
Thank you, Stephen, for sharing with us The Best Tech Gadgets for Family Spring Break Trip. I hope you found some Tech Gadgets for your family to enjoy.
Stephen Reynolds is a freelance journalist who covers shopping, entertainment, and all things lifestyle. He is also an editor at www.UpwardOnward.com.  Follow him on Twitter at @sreynoldswrites or Google +
Steve has also shared these posts with us at Second Chance to Dream: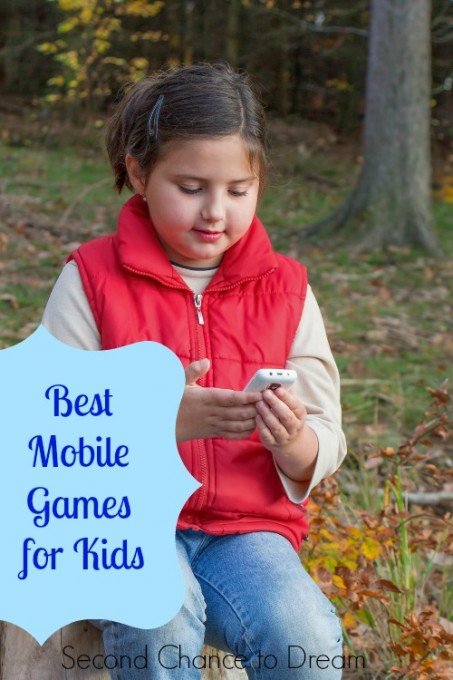 How to have a Successful Family Vacation this Summer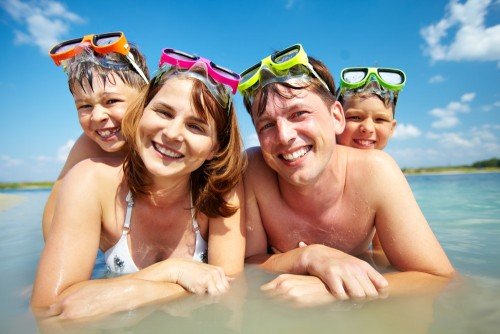 I'd love to have you follow along. You can subscribe to my RSS Feed or sign up to receive daily Emails delivered to your inbox. You can also follow along via Facebook, Google + or Twitter.
(Visited 207 times, 1 visits today)