Turn Your Resolutions into a Family Goal
When you have kids, making New Year's resolutions can be a family affair. While kids may not be as driven to pursue self-improvement as adults there are still plenty of positive changes that entire families can pursue together. Why include kids in your resolutions? First, setting goals teaches them discipline and the power of positive thinking. And second, your kids can learn a lot just by watching you pursuing goals in the new year.
Of course, getting the whole family on board means adjusting expectations. You may want to lose weight or grow in your career but resolutions that include kids need to be age-appropriate. If your whole family wants to live healthier in 2016, your first grader's personal resolution might be to eat at least one vegetable every day while your teen might set specific exercise goals for the year. And since you're feeding a family, you might resolve to cook a hot breakfast (like a simple, hearty breakfast casserole) four days out of the week.
Getting started may be the hardest part – especially if your children aren't familiar with the practice of making New Year's resolutions. Have a family meeting to talk about why people have traditionally set goals at the beginning of the new year and tell your kids that you've decided to make setting resolutions together part of your family traditions. Then have each member of the family talk about something they accomplished in the previous year and what they'd like to achieve this year.
In a PBS Parents article, Dr. Benjamin Siegel, professor of pediatrics and psychiatry at Boston University School of Medicine, suggests that parents use the following explanation: "Each one of us is going to state a few things that we want to continue to do and things we'd like to change that would make us feel better about ourselves and how our family works."
Once you and your kids choose personal resolutions, you can create a New Year's resolution for the whole family. According to polls living life to the fullest is the top resolution for 2016, but family goals in particular should be specific and achievable. Think in terms of goals you can schedule, like going hiking on the second Saturday of every month or playing a board game together every Sunday. The more specific the goal, the more achievable it will be.
Accountability may seem like a very adult concept but kids are actually used to being held accountable for their successes and failures at home and at school. Make sure that kids (especially younger ones) understand that there won't be negative consequences for not meeting New Year's goals. At the same time, hang a list of the family's resolutions in a highly visible spot so family members can help each other and encourage each other to succeed.
Once goals have been set, it's your time to shine! Your kids will learn some valuable lessons as they watch you pursue your goals – and not only when you are successful. Seeing you, an adult, slip up and then recover helps kids understand that failing to meet expectations on a given day or week doesn't mean you have to give up on your goals entirely. Show your kids that falling off the wagon isn't the end of the world and they will be more likely to tackle and overcome tough challenges in the future.
However you approach resolutions as a family, make a point of not stressing about success. If your New Year's tradition is a fun and engaging learning experience, everyone will benefit regardless of the outcome.
Thank you Stephen Reynolds for sharing with us today.  Please check out some of Stephen's other posts that he has shared with us:
Technology & Mobil Gaming's Positive Impact on Education & Learning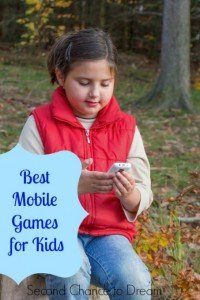 Best Gadgets and Educational Apps for Children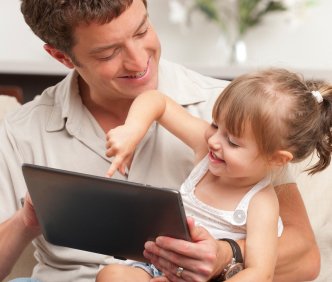 How to have a successful family vacation this summer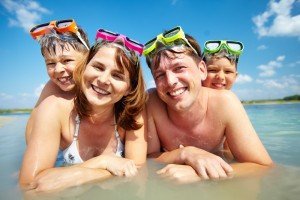 Stephen Reynolds is a freelance journalist who covers shopping, entertainment and all things lifestyle. He is also an editor at www.UpwardOnward.com.  Follow him on Twitter at @sreynoldswrites.
I'd love to have you follow along. You can subscribe to my RSS Feed or sign up to receive dailyEmails delivered to your inbox . You can also follow along via Facebook, Google + or Twitter.
(Visited 304 times, 1 visits today)