I don't know about you but nothing says summer to me than enjoying a mouthwatering Caprese salad! I just love the flavors.  We recently were making some homemade pizzas and I was in the mood for something different and I thought  I'd try my hand at a Caprese pizza.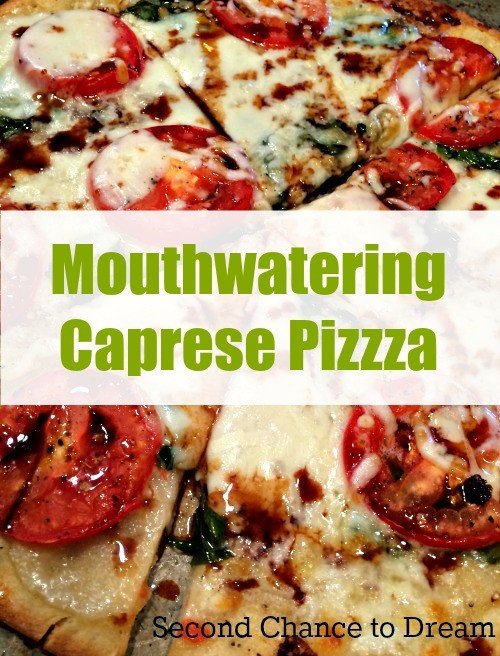 Here's what you'll need:
Pre-made thin pizza crust
Mozzarella cheese
Handful of basil leaves
3 or 4  Roma tomatoes, depending on size
1/2 stick of butter, melted
3 minced garlic cloves
Balsamic vinegar
Melt your butter and add garlic cloves.  Stir well and brush the mixture onto the crust.
Place basil leaves onto the crust.
Next add your sliced tomatoes and cheese slices.
Add some cracked pepper.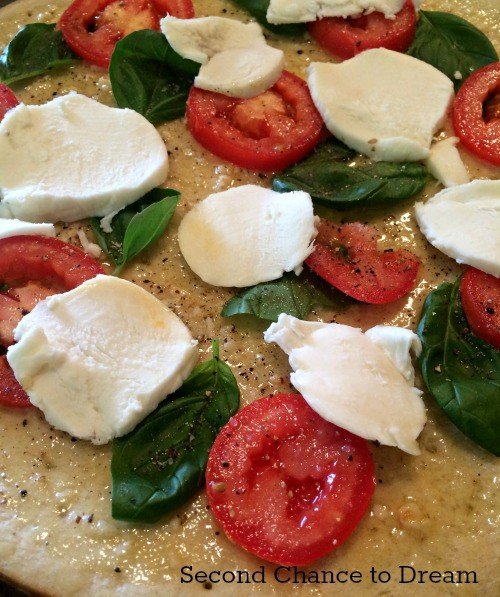 Bake in a 425 degree oven @ 15 min. until the cheese is melted.  Drizzle balsamic vinegar over the top of the pizza.  Slice and enjoy.  It's soooo yummy as well as quick and easy too.
Like I said I LOVE the flavors of a Caprese Salad and if you do as well,  you will like the following posts:
22 Mouthwatering Caprese Recipes
Single Serve Chopped Caprese Salad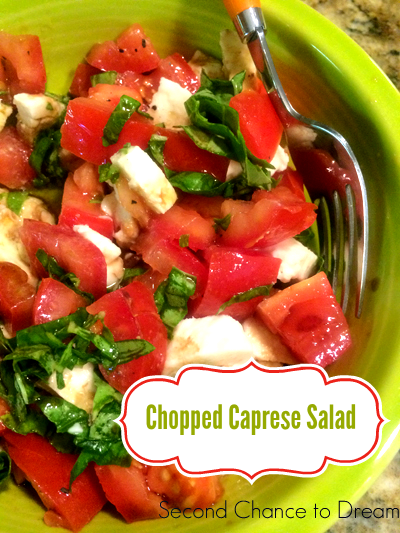 Oh man!  I'm starving now.  I think I'll have some pizza for lunch!
(Visited 340 times, 1 visits today)