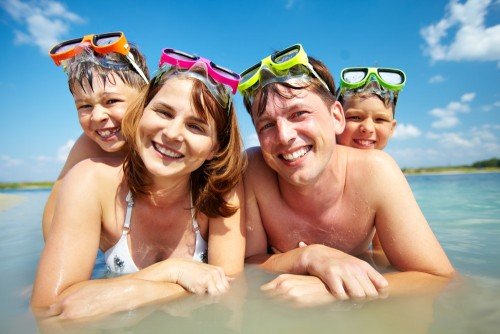 Alas, summer is finally here! The long, brutal winter, which you thought would never end, finally yielded to the mild and welcoming spring. And now summer is officially here, that time of year you cherish the most.
The family vacation is coming up in a few months, and you realize that some thought must be put into the trip now, to ensure it will be a happy, memorable vacation for everyone. Parents.com, offers tips and advice that can help make the family vacation a winner this year with "Tips for a Successful & Fun Family Vacation"
Before you make the biggest decision of the upcoming vacation, that being where your destination will be, you may elect to note a few things that will make your journey a smoother, more pleasant one. Some things to consider can include:
*Planning well ahead. Now is the time to start researching hotels, and airfare and car rental if air travel is in your plans.
*Making the children's area in the car as comfortable as possible. Bring along pillows, blankets, puzzle or coloring books, and perhaps hand-held games or a portable DVD player. Kids can get restless very easily on longer car or airplane trips. Anything that can keep them occupied and help take their mind off of a tedious car or plane ride can be a blessing indeed.
*Packing smart. Bring a reasonable amount of clothing for each family member, taking into consideration where you'll be going and what you'll be doing. But really try to avoid over packing. Over packing has proven to be a headache for many vacationers. Bring a reasonable amount of clothing, and if the need be, do one load of laundry during the trip. A couple hours spent doing a load of laundry in the hotel's laundry area can prove to be a wise investment of time.
Now, having made a mental note of what will make your vacation a bit easier and more convenient, the big question has yet to be answered. Where will your family vacation take place?
After giving it a great deal of thought, you may decide to go international this year. And there is no more beautiful vacation destination than the Riviera Maya.
Located in the state of Quintana Roo in Mexico, the Riviera Maya, with breathtaking white sand beaches, glimmering turquoise waters, and majestic palm trees lining the shores, is a jewel on the Caribbean Sea.
This popular tourist destination features many family-friendly Riviera Maya hotels, extraordinary resorts that are very affordable for families of any size.
One such notable hotel in the area is the Barceló Maya Tropical. This 5-star resort features 4 restaurants, the new Pirates Island Water Park and Surf Ride Pool, a nightclub for teenagers, and a 24-hour sports bar with bowling and video games. This resort features a fitness center, hot tub and pool. All at prices that are easy on the pocketbook.
Among the many tourist attractions in Riviera Maya, a very popular spot to visit is Xel-Ha, the largest natural aquarium in the world, where people can swim with aquatic life; and Puerto Morelos, where visitors can view traditional buildings and beautiful waters in this legendary Mayan village.
For more comprehensive details on hotels, and all that Riviera Maya has to offer, go to Barceló.com. With reviews powered by tripadvisor, Barceló provides in-depth hotel reviews on properties worldwide.
Would you like some more tips to help you plan your family vacation? Check out "5 Tips for a Successful Family Vacation, which is presented by Your Modern Family.
Good luck, and bon voyage!
Stephen Reynolds is a freelance journalist who covers shopping, entertainment and all things lifestyle. He is also an editor at www.UpwardOnward.com.  Follow him on Twitter at @sreynoldswrites.
Thanks Stephen for this great article!
I have a few post on traveling with teens and planning your summer.
Tips for Road Trips with Teens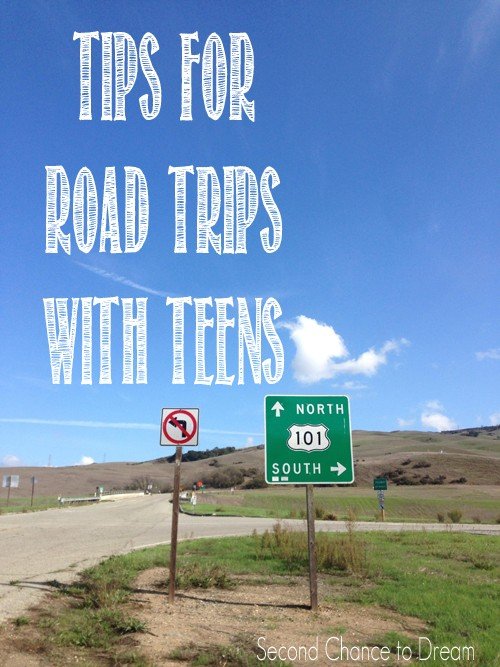 Planning your summer bucket list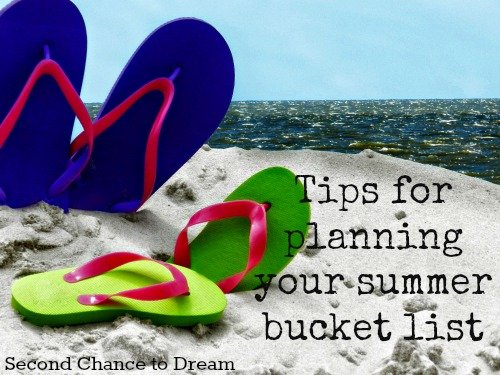 (Visited 404 times, 1 visits today)