This post brought to you by FrogTape®. The content and opinions expressed below are that of Second Chance to Dream.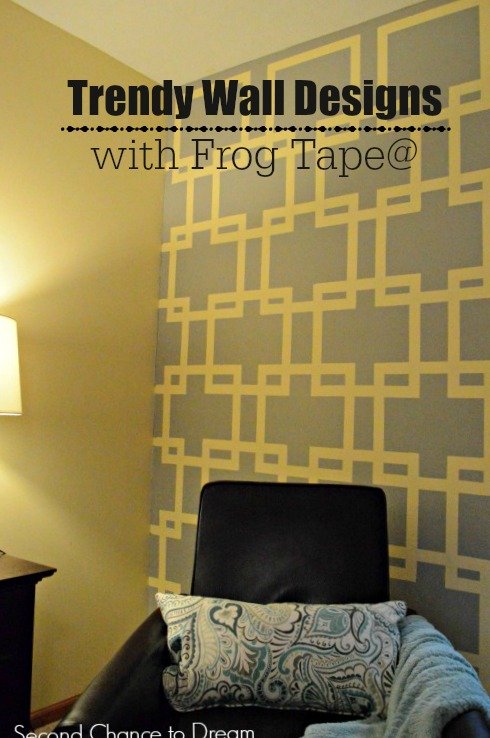 I was recently asked to be apart of the Earn Your Stripes Room Makeover Contest using FrogTape® brand painter's tape . My challenge was to use FrogTape® Delicate Surface or FrogTape® Multi-Surface,to complete a painting project on a wall.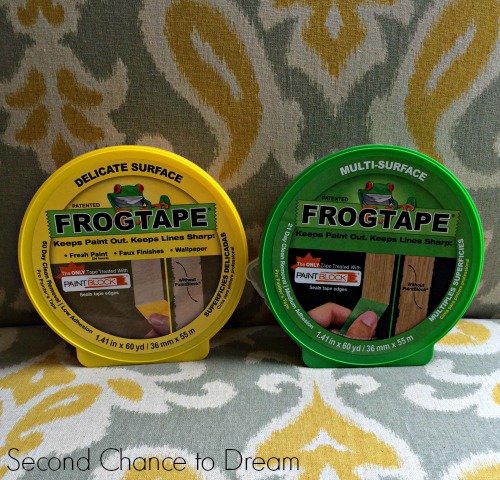 I had the perfect space.  This wall in my bedroom was screaming for some attention and I thought this wall would be perfect for this challenge.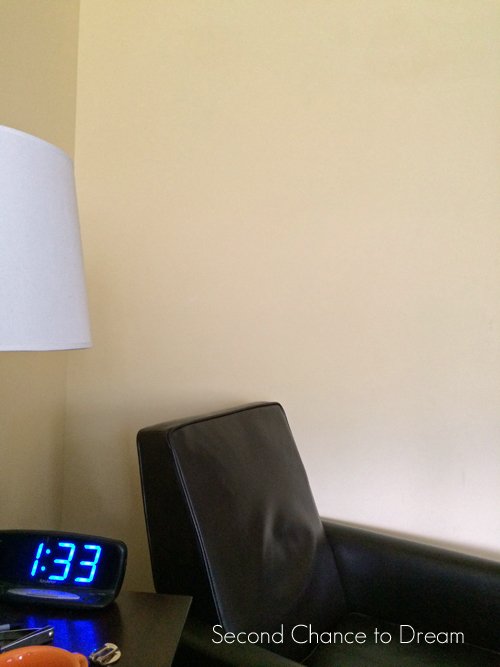 I did a little searching for some painted wall ideas on Pinterest and and also visited FrogTape® painting inspiration site.and came up with my design.I chose to do this connecting block pattern.
Now I'm not going to lie this is NOT the easiest pattern.  It was pretty tedious for me but I did find some things that helped speed up the process. A laser lever is a must. It was a huge help to me. Another thing that helped me was I cut lots of strips of tape at one time so that I could just grab one and place it where needed.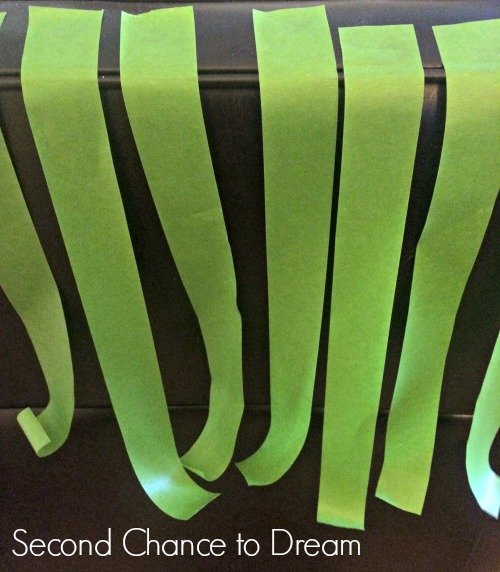 Here is the wall all taped up with the Frog Tape® Multi-Surface tape:
I then started painting. I was really nervous about it bleeding through but FrogTape® boasts that it Keeps Paint Out. Keeps Lines Sharp and prevents paint bleed thanks to its patented PaintBlock® Technology. One other great thing about FrogTape® is that you can use it on  so many different surfaces.
The best part of the project was taking the tape off.
 I was pleasantly surprised that FrogTape® was true to its word there was no bleeding and the tape came off so easily. Look how great it turned out.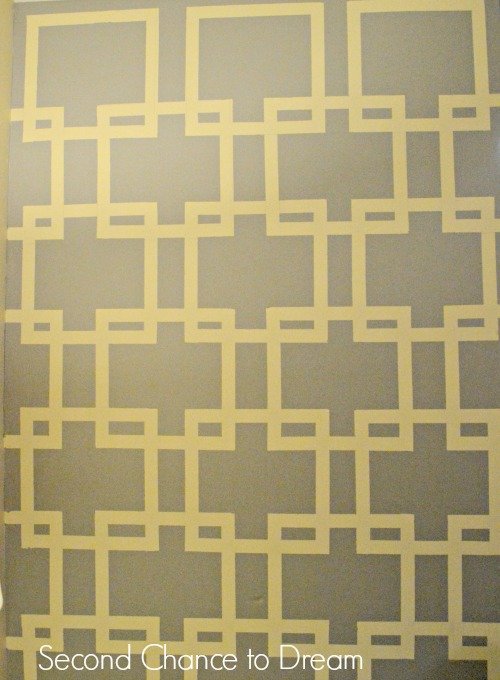 Ahhhhhhh this is much nicer than the boring space it was.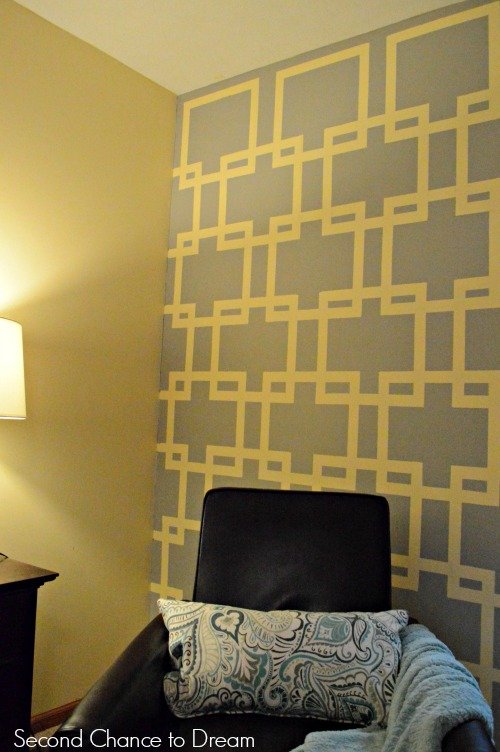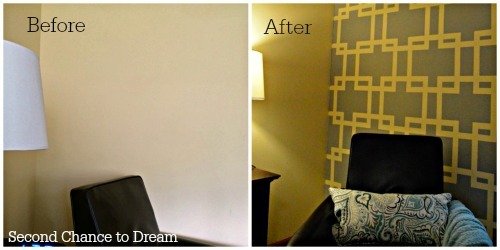 NOW it's your turn!  FrogTape® wants to Reward YOUR Creativity with their Earn Your Stripes Room Makeover Contest.  Redo a room with the help of FrogTape® and submit your photos to the contest site here: Earn Your Stripes Room Makeover Contest.The winner will receive a $5000.00 prize.  Do you need some inspiration?  Check out  FrogTape® painting inspiration.
You can find out more about FrogTape® products by visiting and following their Twitter , Instagram, Facebook, and Pinterest pages!
Have you tried Frog Tape before? Share a picture with me,, I'd love to see it.
I'd love to have you follow along. You can subscribe to my RSS Feed or sign up to receive daily Emails delivered to your inbox . You can also follow along via Facebook, Google + or Twitter.






(Visited 3,628 times, 13 visits today)