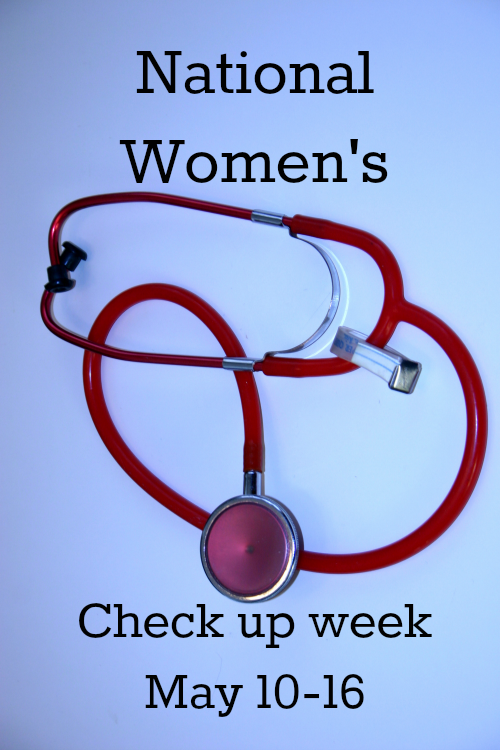 This week is National Women's Checkup Week.  Did you know that?  I didn't.  I was challenged to share this today by Heather Von St. James.  Heather has an incredible story.  She is a 9 year mesothelioma cancer survivor. Mesothelioma is a rare form of cancer caused by asbestos exposure. She has a fantastic story and you can learn about it here:  I was given just 15 months to live by Heather Von St. James.
Take the National Women's Health Week pledge
Pick your decade and pledge to take at least one step for better health. Start by selecting your age group.
Guess what I'm doing for my health today? Today I am having my first colonoscopy and last Thursday I had a mammogram. Do I enjoy going to the doctor? NO!! None of these tests are fun and no I don't have a lot of time or a lot of money, but I'm not replaceable.  I NEED to love myself well by taking care of myself.
What checkups have you been dreading and putting off? Is there an appointment you need to schedule today?  If so I challenge you to pick up the phone.   It's never too early or late to work toward being your healthiest you!
Thanks Heather Von St. James for the challenge!
(Visited 292 times, 1 visits today)