Top Ways to Use Veggies This Christmas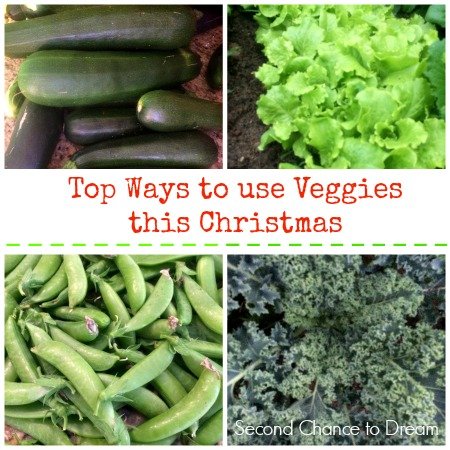 With the multitude of holiday treats available this time of year, it's easy to bypass the veggie tray to nab a cookie or two from the dessert platter. However, there are several easy, healthy and tasty ways to incorporate vegetables into your holiday meals.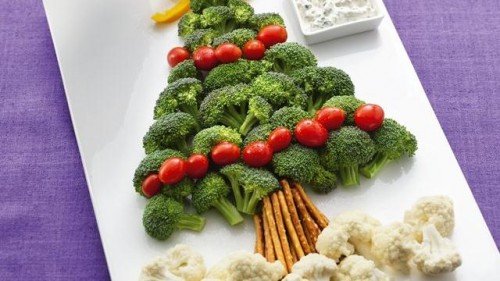 This time-honored family favorite is the perfect side dish for any holiday meal. For many, this dish is a sentimental reminder of childhoods gone by where large family gatherings during the winter holidays was customary. A green bean casserole doesn't require a special set of culinary skills or a large amount of ingredients to create. Simply combine:
3 packages of thawed and drained frozen French-cut green beans
1 can of cream of mushroom soup
1 cup of CHEEZ WHIZ
1/8 tsp. of pepper
1 can of French-fried onions
Mix all the ingredients together except half of the onions in a standard casserole dish and bake for 35 minutes at 350 degrees. Add the remaining onions to the top of casserole during the last five minutes of cooking time.
Apple-Glazed Carrots
Get a serving of vegetables as well some fruit with this simple apple-glazed carrots casserole. This light side dish can easily be served with a big meal and can satisfy a sweet tooth a little healthier than a heavy dessert. The carrots natural sweetness mixed with apple juice glaze is truly terrific. To make this dish, you will need:
2 tbsp butter
1 lb. peeled and trimmed baby or sliced carrots
1 cup unsweetened apple juice
1 tsp. honey
2 tbsp. light brown sugar
1 tbsp minced green onion
Saute carrots for about eight minutes in melted butter in a medium skillet over medium-high heat until they begin to brown slightly. Add honey and apple juice and bring to a boil. Reduce to low, add brown sugar and simmer until carrots are tender and liquid has a glaze consistency. Stir occasionally for about 20 minutes. Season to taste and add green onion as garnish.
Celery Root and Potato Puree
This easy side dish is healthy alternative to traditional mashed potatoes. Besides being uncomplicated, it is also quite tasty. Ingredients needed include:
4 lb. celery root peeled and cut into one-inch pieces
1/2 lb. new potatoes peels and cut into one-inch pieces
1 cup half-and-half
4 tbsp. butter
Salt to taste
In a stovetop steamer, cook the celery root and potatoes until tender. Combine the first four ingredients in a food processor and puree until smooth. Season with salt.
Mini Caprese Salad Bites
The perfect hand-held appetizer, these mini caprices salad bites are as easy to make as they are to eat. It's also a great way to offer some healthier options at your seated dinner party or holiday buffet. To make two dozen of these bites, you will need:
24 grape or cherry tomatoes
24 mini mozzarella balls
24 fresh basil leaves
1 1/2 tbsp. extra virgin olive oil
1 1/2 tbsp. balsamic vinegar
1 clove minced garlic
Dash of kosher salt and freshly ground pepper
24 toothpicks
Stack a mozzarella ball, basil leaf, and tomato on each toothpick. Place on serving platter or plate. Mix together olive oil, balsamic vinegar and garlic and drizzle over each bite. Add salt and pepper to taste.
Fondue
Fondue was extremely popular during the 1970s, but it has started making a comeback in the last 10 years or so. It is also a great way to incorporate some crunchy and healthy vegetables into a party dish. There isn't an exact recipe, but a fun holiday healthy fondue can include:
Adding the vegetables is easy. Typical fondue veggie dippers include:
Fresh mushrooms
Red, green, yellow or orange pepper strips
Broccoli florets
Regular or sweet potato cubes or wedges (cooked or roasted)
Artichoke hearts
Cherry or grape tomatoes
Cauliflower florets
Carrots slices or strips
Zucchini chunks
Cucumber slices
Remember to cut the vegetables to a normal, one-bite size or easy dipping and easier eating!
So there you have it, five recipes that incorporate veggies in a unique, tasty way. Hope you are able to try one, two or all of them this holiday season. Do you have any other yummy veggie recipes for the holiday? Share your recipe with us!
I'd love to have you follow along. You can subscribe to my RSS Feed or sign up to receive daily Emails delivered to your inbox. You can also follow along via Facebook, Google + or Twitter.




(Visited 457 times, 1 visits today)