I'm sitting in my house and it's very quiet,  really quiet.  Most of last week all my kids, grand kids and kids spouses and my mom were here.  That's a total of 17 people.  That's a LOT of people! On Friday-Sunday I also had 6 in-laws here. When I read other peoples blogs I LOVE to get to know them. I love to look at their pictures of their family and their homes.  So   I wanted to share some highlights of our 4th of July week and  share some of our pictures.  Like I mentioned  here 4th of July is almost as important as Christmas.
The main attraction this week was definitely Bayleigh Drew aka Princes Bay Bay.  She definitely stole our heart and I don't think she was put down all week!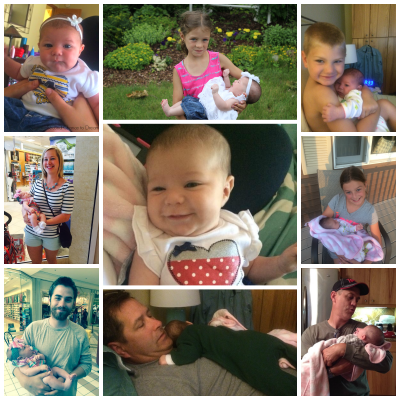 Jim, I , Marcy and Chris just recently purchased the Mrs. Fields Cookie store in the Grand Traverse Mall. Yes, in all the craziness of Drew's accident we bought the store.  No I will not be working in it, we have a wonderful manager.  One of the benefits to owning your own store is you can let your grand kids come decorate cookies.  Here's  a picture of ours hard at work.  Aren't they so cute??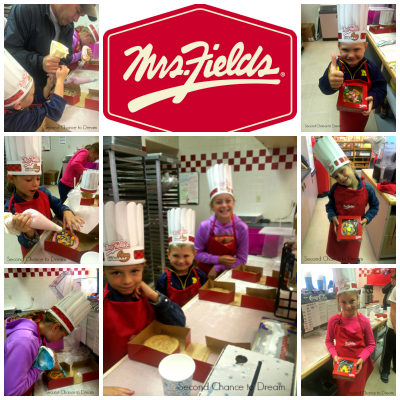 We celebrated Drew's birthday with some Mrs. Fields Peanut Butter ice cream sandwiches and lots of volleyball  & badminton games in the front yard.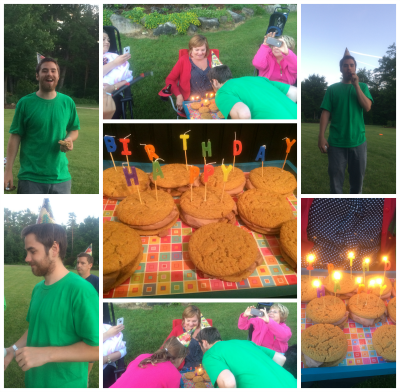 In Traverse City, MI we have a National Cherry Festival and it started last week.  Every few years the Blue Angels come to visit.  We decided to go down to their practice show and watch them on the beach.  Here are some pictures of that .  Thanks to Deb Nesbit my friend who is a great photographer for letting me share her awesome Blue Angel pictures.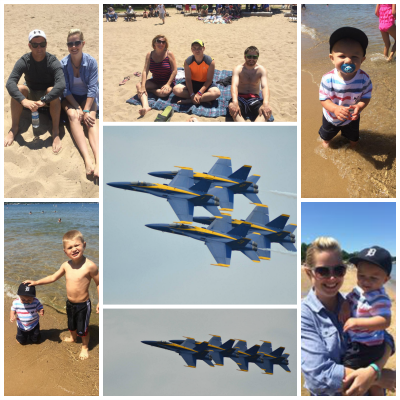 We always do a craft or two.  My granddaughters and I made a red, white and blue tie dye shirt.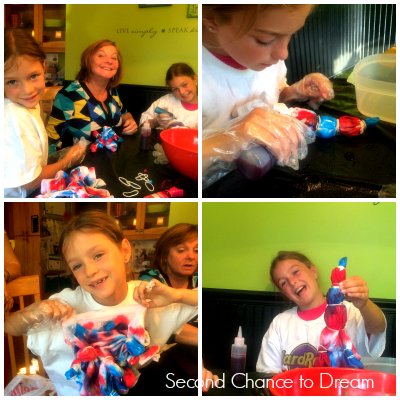 My father in law passed away in May and his twin brother passed away in June.  So the family had a memorial service for them on the 4th of July where we sent off Chinese lanterns and watched fireworks and celebrated their lives.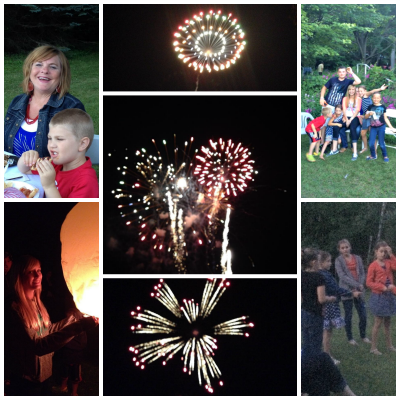 We had a beach day on Sat. at the state park where we were able to watch so me of the Blue Angel air show while sitting on the beach.  Yay!  An extra bonus. The weather was absolutely perfect!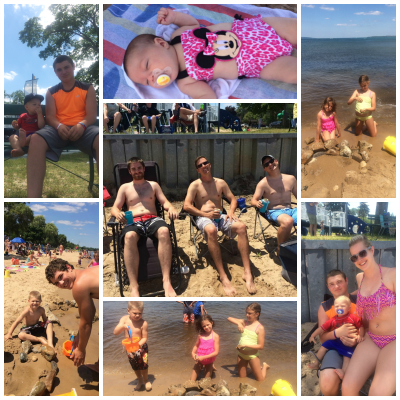 There were nature hikes, golfing, fishing, lots of volleyball games. Lot of fun in the yard. We also had a nail painting party and a shopping day!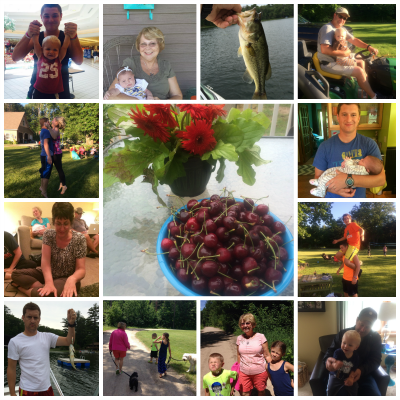 And here is the one thing I wanted most from their visit home- a family pic!  Thanks kids for making it happen!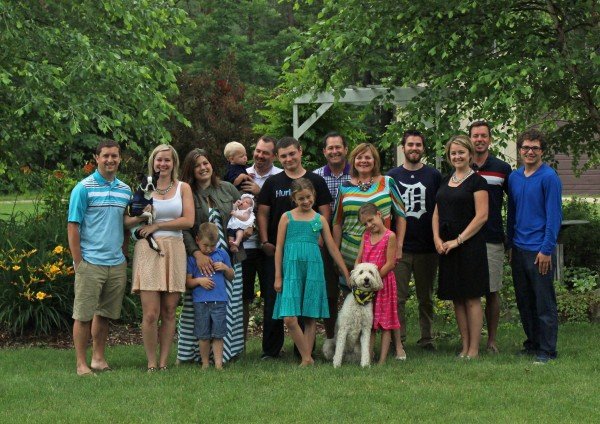 Was it chaotic? YES!  Was it worth it?  YES!  We are very, very blessed.
Thanks for letting me share my week with you!
(Visited 220 times, 1 visits today)