Hi, Everyone!  I hope you are having a GREAT start to the week.  I shared in my 4th of July Tips for a Fun and Safe Holiday that my family was coming home for the week.  Well, we came home from camping to my son and his wife and 3 kids at our house.  We are so excited and grateful to have everyone here.   Like I mentioned before, 4th of July is almost as celebrated as Christmas in my house and we like to decorate and enjoy the festivities.   So,  I wanted to share a few of my 4th of July decorations with you.
 Here is my mantel this year.  I purchased the Liberty letters from Pick your Plum.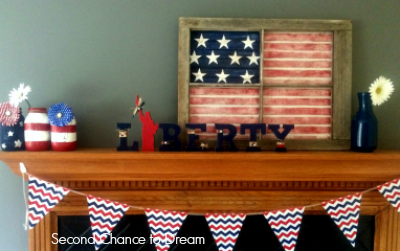 Here's a close-up.  I painted all the letters blue and added burlap, jute, and stars to add some texture to the letters.  They are much cuter in real life.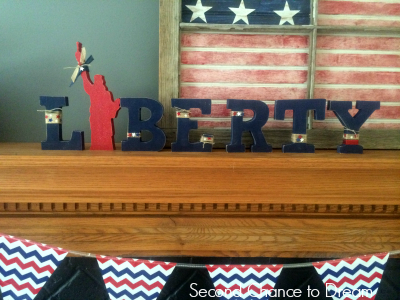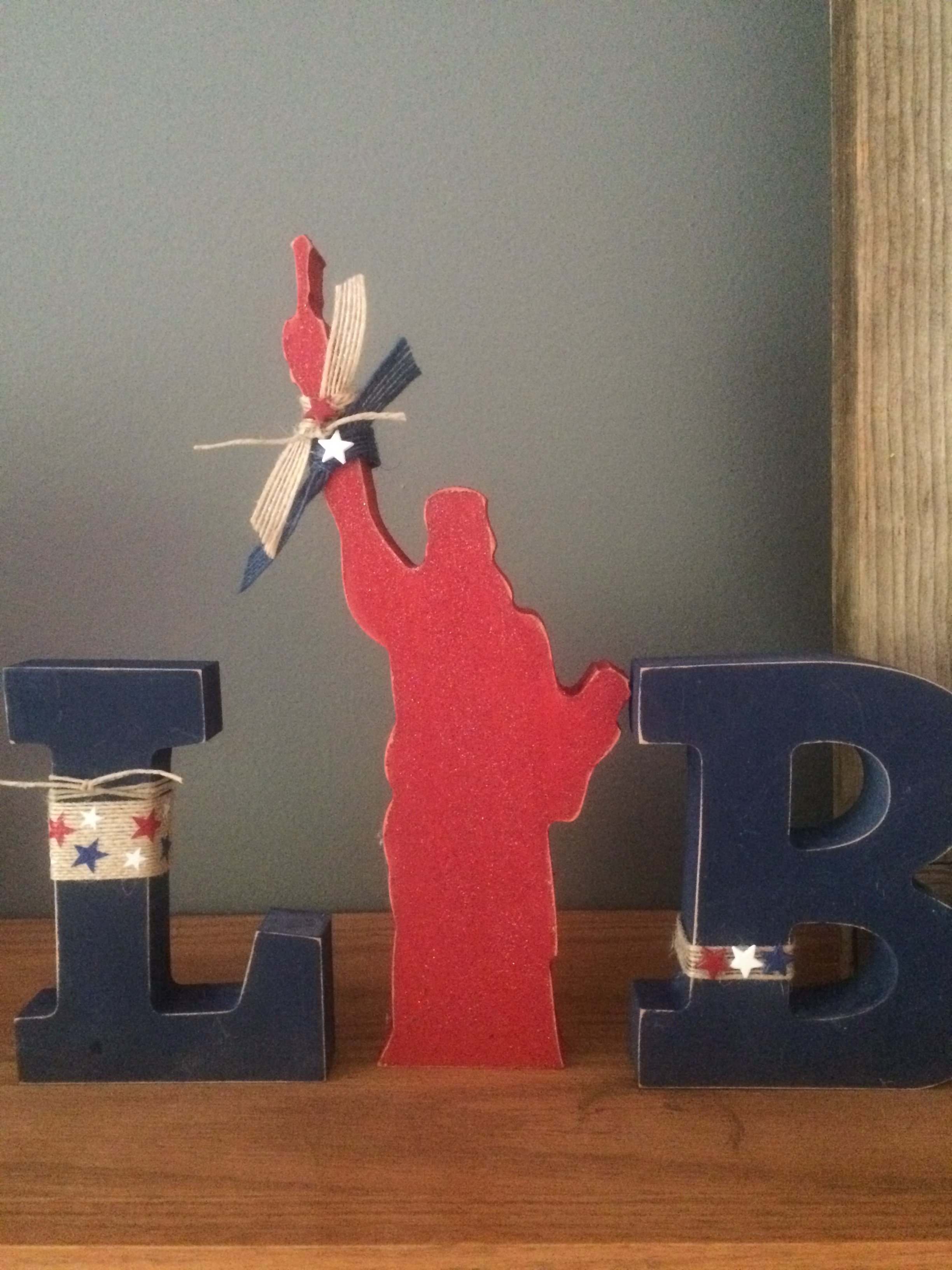 This is my kitchen wall.  I found these medallions at the Dollar Store.  I was so excited!  Not only are they cheap but they are cute.  My USA frames are from pre-blog that I've had for a few years as well as the Let Freedom Ring tin.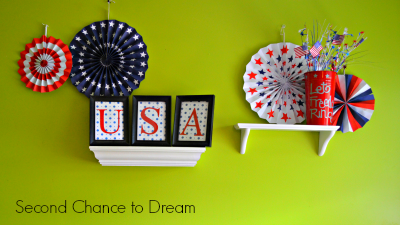 Here's a close-up of the two shelves.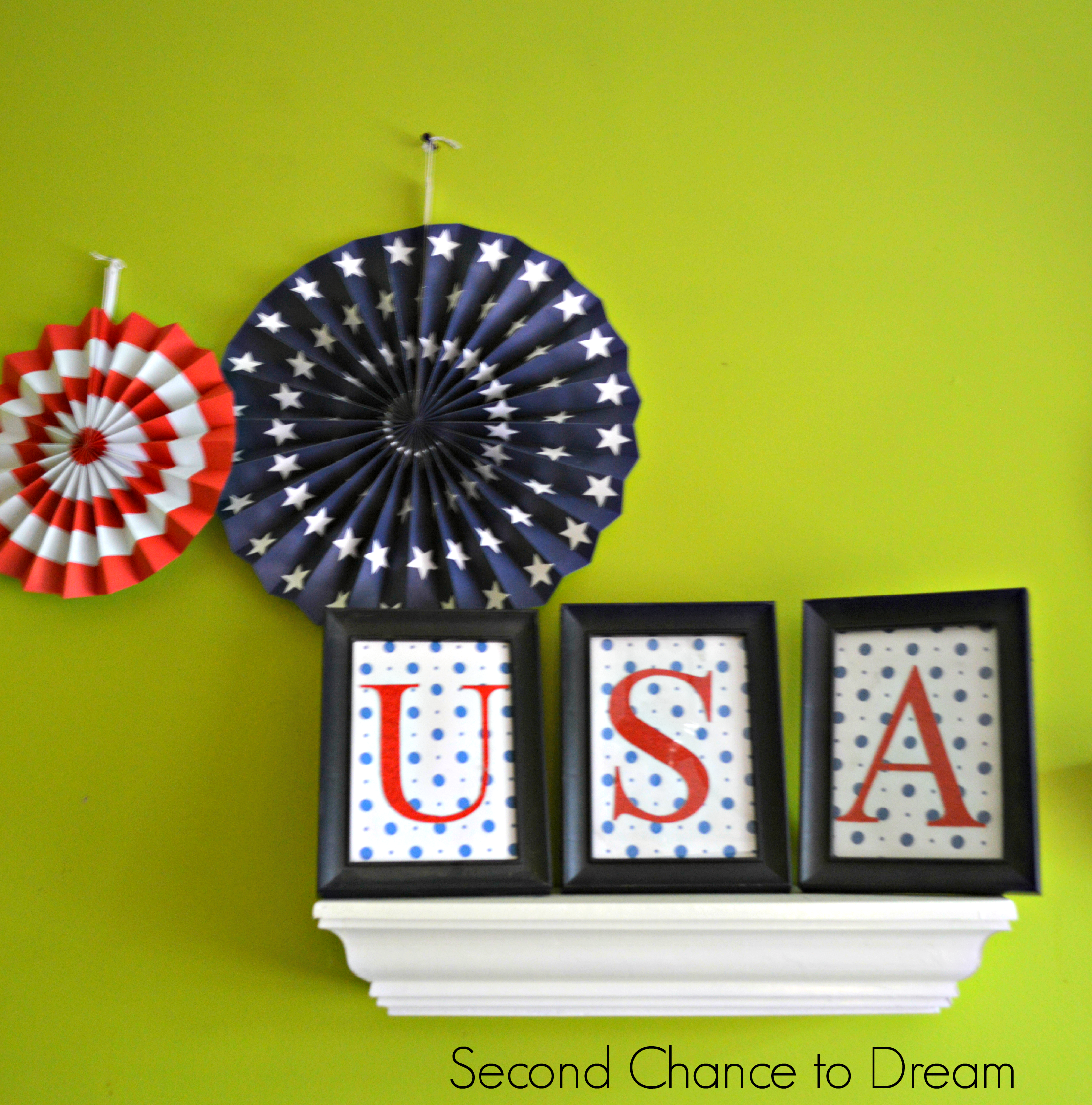 There you have my 4th of July mantel and my 4th of July Vignette.  I had wanted to get some decor outside but I haven't made it that far and not sure if I will.
Oh, and I am in the process of moving my blog over to Word Press. If you see some wonky pictures or weird formatting on my blog hang in there, we're working on it.  For some reason, my pictures are not formatting correctly.   It was not the smartest time for me to do this with all I have going on, but I'm not sure if the time is ever perfect.
 Do you decorate for the 4th of July?
 Thanks for stopping by. I'd love to have you follow along and subscribe to my RSS Feed or sign up to receive daily Emails delivered to your inbox. You can also follow along via Facebook.
(Visited 346 times, 1 visits today)