This is a Sponsored post written by me on behalf of Skinit.com for SocialSpark. All opinions are 100% mine.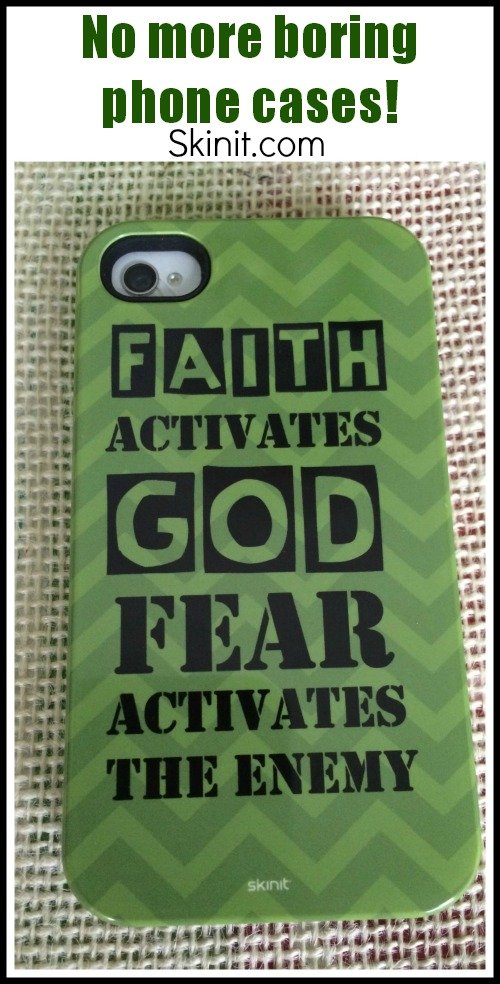 I was recently given the opportunity to review the inkFusion Pro phone case from Skinit.com.   Anyone who knows me knows that I am very HARD on my phone.  I've cracked the front screen once and had to have it replaced.  A week after fixing the front screen I dropped it on my tile and my back screen shattered.  I've dropped it in Grand Traverse Bay and it survived.  I think my phone has 9 lives.  You may be at this point wondering why in the heck I don't have a sturdy case for it. Well… they are so ugly and bulky that I just don't like them.  When asked to review this company and I saw that they had customized cases with bright colors and fun designs I said YES!
Skinit.com is the leading company in personalization and customization for phones and mobile device accessories and they are coming out with a new line of customizable smartphone and tablet cases!  The inkFusion Pro case is a Thermoplastic Polymer Fusion case. It is comprised of a hard shell and no impact absorbing liner. It's ultra-thin, lightweight, and has a low profile design.  They are available for the iPhone 5/5S, iPhone 5C, iPhone 4/4S, Galaxy S III, Galaxy S4 and I am so excited to share it with you!
Here's how easy it was to customize my own case.  I went into the home page and chose the phone case I wanted.  I chose the new Skinit inkFusion phone case. The hardest part of this process is choosing the. design you will use to customize it. You can use your own photos or designs or you can use any of the 7,000 choices, including 400 licensed brands.  Here is just a small sample of what's available.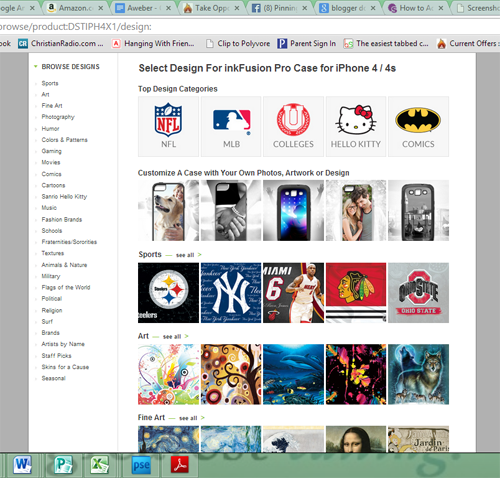 I chose to customize my case with my own design.  I love quotes and chose a quote that means a lot to me and decided to use that.  I had a background that I wanted to use so with Skinit.com's handy tool I uploaded it from my computer.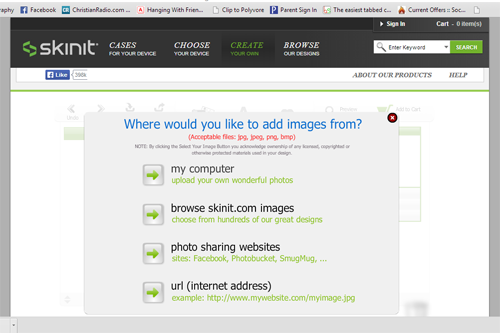 Then I typed in the quote I wanted.  It was very simple to use and they had some fun fonts to work with and you could also choose the color font you wanted.
Ok, now that I've created my case I hit the preview and made sure it's what I wanted and then added it to my cart.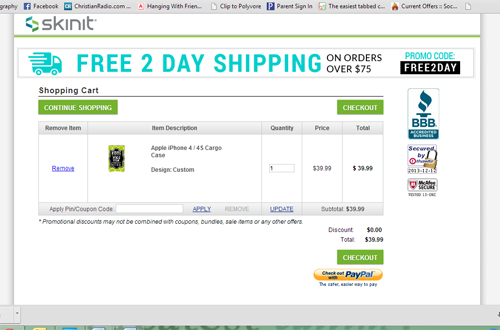 This was a very quick and easy process and I'm so excited to get my new case on my phone. Check out these great features:
2 Piece ThermoPlastic Polymer Fusion Case
Hard Shell + Impact Absorbing Liner
Ultra Vivid, Razor Sharp Color Print Technology
High Gloss Scratch Resistant Coating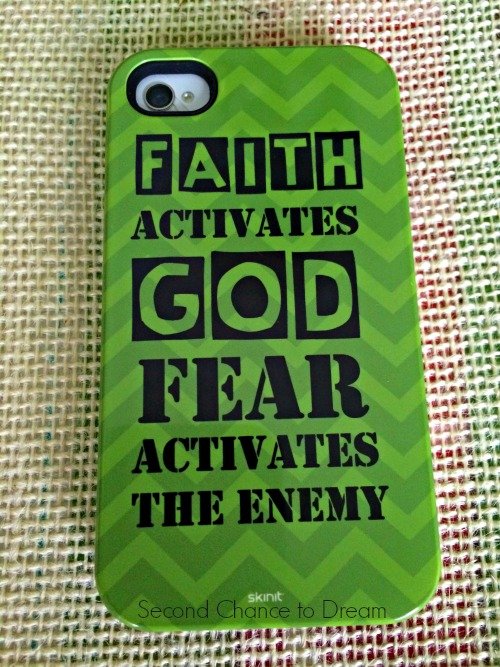 I LOVE it!!!
Please take the time to visit Skinit.com you will be glad you did.
new Skinit inkFusion phone cases
 inkFusion Samsung Galaxy S4 Case
Thanks for stopping by. I'd love to have you follow along and subscribe to my RSS Feed or sign up to receive daily Emails delivered to your inbox . You can also follow along via Facebook.
(Visited 286 times, 2 visits today)