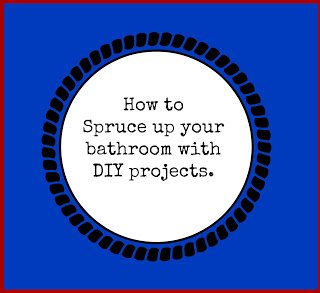 The bathroom is that one room in the house that is frequently forgotten by its owners, despite the fact that it is used as much as, if not more than, all the other rooms. It's also a room that guests are likely to see. So why is it forgotten so much? People tend to think of other rooms first when redecorating because they think that bringing the bathroom up to date can be expensive. Here are some DIY projects that you can do on a budget to bring your bathroom up to speed and impress your guests.
If you have a

basicsuite like Vitra Essentials

, you're lucky because it means that it does not dictate how the rest of the room should be decorated. You can choose to go in any direction with your colours and styles.
Even the smallest changes can make a big difference in your bathroom. If you have just moved into a house which has a basic shell of a bathroom, you're likely to have that stark fluorescent lighting. This really doesn't do you or the bathroom any favours. Think about all those fiddly tasks such as applying makeup or shaving that you do in the bathroom – that kind of light is not conducive to that. All you need to do is replace the bulbs in the lights. Your best option is to use energy saving bulbs. Not only will they save you money, but because they are dimmer, they will stop the lighting bouncing so harshly off the tiling.
Let's say that you plan to go for a nautical and shabby chic theme in your bathroom, here is an easy project to add to that look. Take a couple of pieces of good thick rope, don't worry if the edges are frayed as it adds to the overall look. Neatly line up the rope with the edges of your mirror, then glue it in place. If your mirror hangs, or you want to give the effect that it does, tie a piece of rope in a figure of eight knot and hang the remaining loop of rope over a nail in the wall. Make sure to keep all your towels, bathmats and furnishings in shades of blue and white, perhaps with a couple of pieces in red here and there for that finishing touch.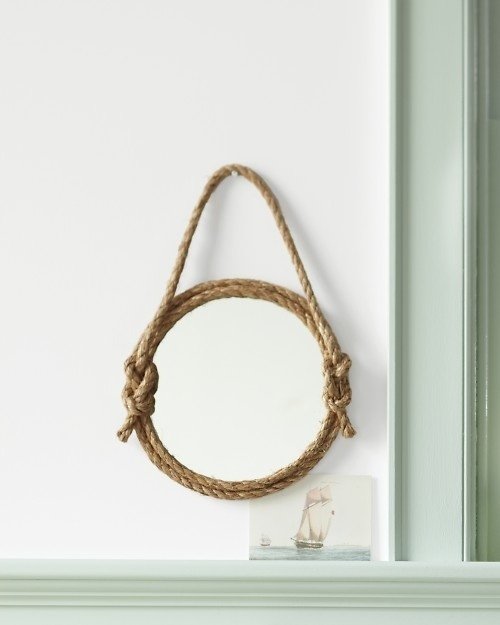 If you need some new bathroom items please check out  UK Bathrooms

Thanks for stopping by. I'd love to have you follow along and subscribe to my RSS Feed or sign up to receive daily Emails delivered to your inbox . You can also follow along via Facebook.
(Visited 415 times, 1 visits today)