10 Interesting Ways to Decorate for a Party
"Hi all! This is Lisa Jolan and I am so glad that Barb gives me an opportunity to do a guest post on her blog. I hope my contribution gives you some inspiration and practical advice to decorate a party. I can be found on
Twitter
and
Pinterest
."
As much as decorating your home for a party can be an exciting experience, it can also get frustrating if you don't really know what your home should look like for this fun occasion. What you most certainly need is an idea about the kind of party you are having and then you can decorate accordingly.
Birthday party for a boy child:
Children love thematic birthday parties. That's a perfect occasion to create a setting from their fantasies: a pirate's ship, a Batman's cave, a treasure island. Hide objects around the house and let your boy and his friends search for them.
Party for a little princess:
If your child is a girl, decorate your home to make it look like a princess' castle. Place silk sheets over furniture, beads hanging from lamps and curtains, put fake pearls placed around plates with chocolate, flowers in pretty vases and candles in antique looking candelabrum bought at a yard sale.
Business attire for business guests:
When having potential business partners over for a dinner party, you might want to open up for a new sofa or a reclining chair from a quality store. Visit shop4furniture website to see a wide range of furniture items. If you can't spend a lot of money, try to acquire a single interesting piece of decoration that will make your guests compliment your good taste. Naturally, it is also very important to cook a tasty meal and pay special attention to dining room table decoration.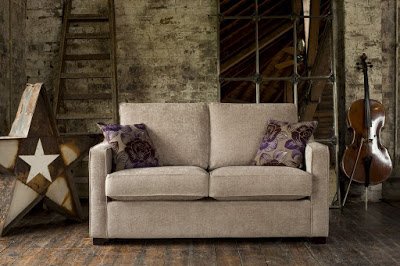 Surprise!
Surprise party dictates that the party person has no clue of what's going to happen. This means that decoration should not be visible, but prepare heaps of food, party hats, balloons and whistles to take them out when the "Surprise!" moment passes.
Happy B-day, grandma:
If you are organizing a party for an elderly member of the family, surround her with objects that are dear to her: old photos that bring back nice memories, her favorite flowers, cookies baked using her recipe, etc.


Private party – no peeking allowed!
Party for your partner could include dimmed lights, scented candles, simply decorated table with a plate of olives, cheese and crackers, two wine glasses and a bottle of wine in a wine holder. Romantic music coming from speakers hidden around the room is a plus.
Halloween calls for gruesome:
The scarier your party, the longer it will be remembered and talked about. Ghosts and skeletons jumping out of closets, suspicious red marks on mirrors/walls, scary posters decorating your walls (you can find amazing scary posters at Redbubble) – that's the general direction you should go in.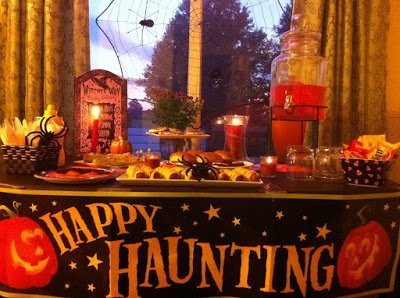 Warning: college students at a party:
When organizing a risky party such as college students' get-together, the wisest thing to do is to remove all rugs, fragile objects, expensive art, etc. Put some sort of protective sheets over the remaining furniture and provide special lighting (lamps that throw different coloured lights on walls and similar "special effects".)
We've just moved in!
If you've just moved in and want to welcome neighbours to your home, organize a little get together. Don't put too much pressure on yourself, though. No one will expect you to prepare a feast and decorate your house to perfection. Some nice selection of wine and cookies stylishly served outside in your garden set, or in a warm living room decorated with flowers is enough to warm your neighbours to you.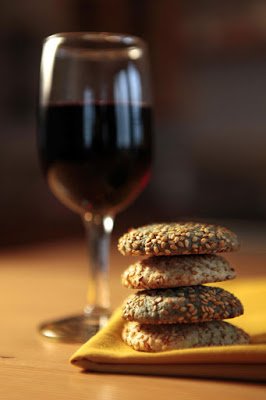 "So long and thanks for all the fish"
Farewell parties are perhaps not as joyous as some other types of celebrations, so think of ways to make them pleasant. Filling your room with interesting DIY objects is a good way to draw your guests' attention away from the sad goodbye.
Thank you Lisa! I appreciate you stopping by and leaving us with these great tips.
Does anybody have a party coming up? Share, I'd love to hear what you have going.

Thanks for stopping by. I'd love to have you follow along and subscribe to my RSS Feed or sign up to receive daily Emails delivered to your inbox . You can also follow along via Facebook.
(Visited 314 times, 1 visits today)