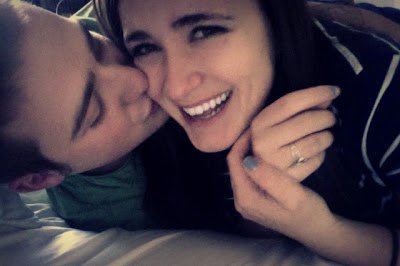 Hi everybody! I'm Joanna from Jo Finds Joy and I am so excited to be sharing a fun little recipe for No Sugar Added Raspberry Greek Yogurt Pops! I am a Christian college student at the University of Georgia and my goal is to find joy in everything I do! I have a boyfriend of 3 years named Chad and I am a religion major and a French and Greek minor! I hope you'll stop and introduce yourself!
A while back i bought a container of plain fage greek yogurt with big plans to make some yogurt pops! Well it turns out I'm a little impatient and ended up eating most of the yogurt for breakfast several days with honey and chia seeds. When I finally made the yogurt pops I only had enough for 2. oops…
What you'll need
1 cup plain Greek yogurt
1/2 cup fresh or frozen raspberries
honey to taste (start with 3 Tablespoons)
2 Tablespoons chia seeds (optional)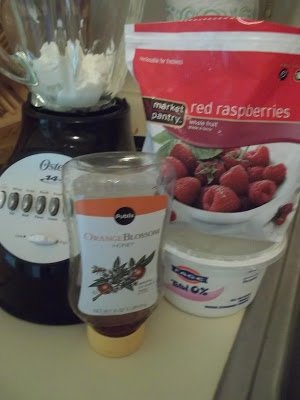 Add all your ingredients to a blender and blend on low speed. Especially if you are using frozen raspberries, it's a little tough to blend, so start at a low speed and stop it frequently to stir. Eventually it will all blend together
Taste your mix! Mine was very tart, but that's because I used plain Greek yogurt. The honey balances it, but you will still have a tart flavor. If you want something sweeter, try some vanilla yogurt (just be aware that the sugar content will change!)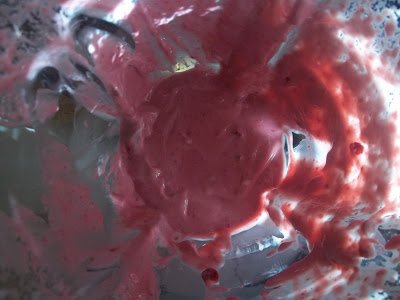 The chia seeds are optional, but add a great source of omega 3 (more than flax), protein fiber, potassium…the list goes on. google it. they're great. and they don't taste like anything. SCORE!
Pour the mix into popsicle molds and freeze for a few hours before eating. If you don't have any, try paper cups and popsicle sticks!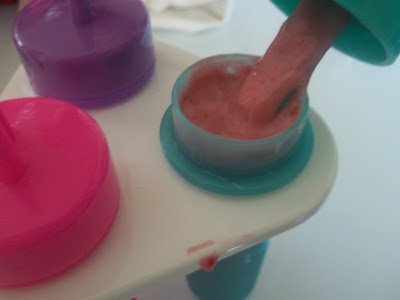 They came out yummy! great healthy afternoon snack or even breakfast on the go!


Thanks for stopping by. I'd love to have you follow along and subscribe to my RSS Feed or sign up to receive daily Emails delivered to your inbox . You can also follow along via Facebook.
(Visited 129 times, 1 visits today)