Meet Abbey one of my newest sponsors.  She's got a yummy pumpkin muffin to share with us today.
Hello!! My name is Abbey and I blog over at The Makings of a Mess where I blog about the ups and down's of being a 24 year old. It's a place where I can just go to vent and share my happy thoughts! When I'm not hanging out with the coolest five-year-olds around, I love spending time with my boyfriend, reading, blogging, working out [when I'm motivated], and visiting family! I have a thing for fall weather, all things pumpkin, tea, Target, reality television, and Netflix.
Today I'm very excited to share a fun fall recipe for all of you pumpkin lovers! I must admit, I haven't had the chance to make it this fall yet, but I did last year and let me tell you, I was not disappointed with the outcome! These are the easiest pumpkin muffins you'll ever make.
I found this recipe link from Pinterest last summer and was so excited when fall arrived to get them going.
Here's what you'll need:
1 package yellow cake mix
1 can pumpkin puree
1 teaspoon ground cinnamon
1/2 teaspoon ground nutmeg
1/4 teaspoon ground cloves
Ingredients. [They didn't have regular pumpkin when I attempted this last year!]
What to do?:
[Directions taken from: All Recipes]
Preheat the oven to 350 degrees. Grease a 12 cup muffin pan or line with paper liners.

In a large bowl, mix together the cake mix, pumpkin puree, cinnamon, nutmeg, and cloves until smooth. Spoon equal amounts of batter into the prepared muffin cups.

Bake for 20 to 25 minutes in the preheated oven, until a toothpick inserted in the center of one, comes out clean.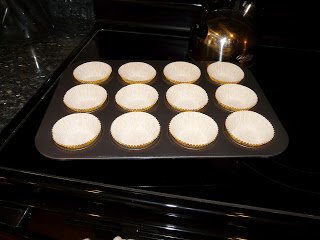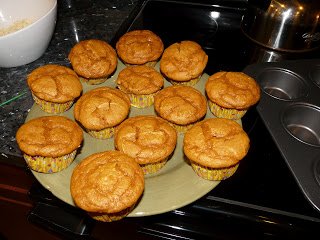 Final outcome? Delicious!
   So if you're in the mood for some amazing pumpkin treats, this is a quick and easy recipe I would recommend! I do hope you'll come and visit the blog and say hello as well. I love the community that is created within the blogging world! Have a great day!


Thanks so much, Abbey for sharing this yummy recipe!!

(Visited 135 times, 1 visits today)