Today Torrie from "free spirit reigns" is guest posting and showing us how to make a Felt Rose Wreath.  Plus she has a giveaway for 3 pair of handmade earrings.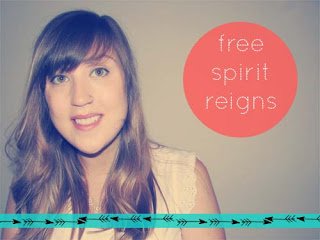 Hey blog friends! I'm so excited to be guest posting here on A Second Chance to Dream. I blog over at Free Spirit Reigns, where I write about everything from recipes to my cat to my family and pretty much anything in between. I'm a couple short weeks away from giving birth to my first baby so there has been lot's of pregnancy talk on the blog!


Despite being pregnant, I've still been finding lots of time for crafting. Just a little less crazy projects. One of my favorite fall crafts to make are Felt Rose Wreaths. They're super easy to make & use affordable supplies!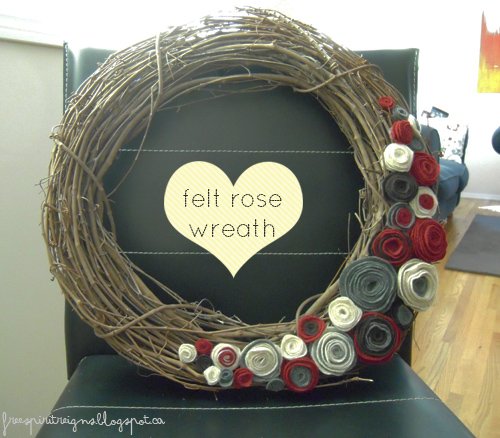 – one grapevine wreath in your preferred size
– 3-4 sheets of craft felt in coordinating colors
-hot glue gun + glue sticks
-newspaper to cover your surface if you're not at a craft/work table
(I was using my kitchen table, hence why all the newspaper in the background!)
1. Cut out circles in varying sizes from the craft felt. The bigger your circle, the bigger your rose will end up being. You don't need to be perfect with this, the uneven edges add texture to the roses.
2. Cut the circles into spirals but make sure to leave a circle at the center. This will be to glue your rose together at the end.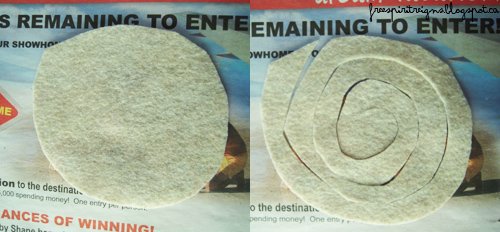 3. Next, starting on the outside of the spiral, start rolling the felt onto itself. The tighter you do this to start the better your rose will hold together.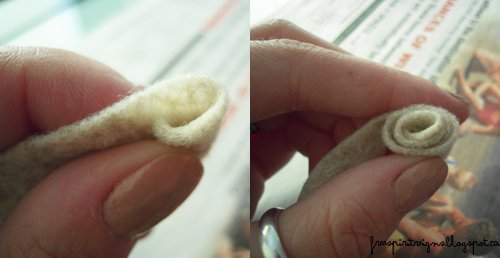 4. To make multicolored roses, you just need to take another cut spirally and work it into the rolling. You can get pretty creative here and do a lot of different variations!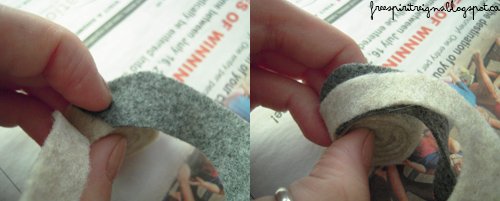 5. When you reach the end, hot glue that center circle onto the bottom of your rose to keep it all together.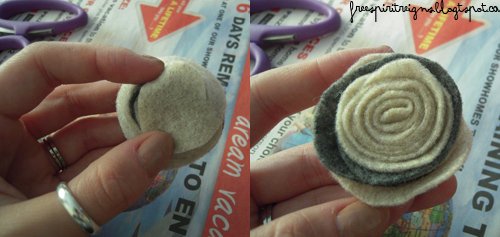 6. Keep at it until you have a large selection of roses!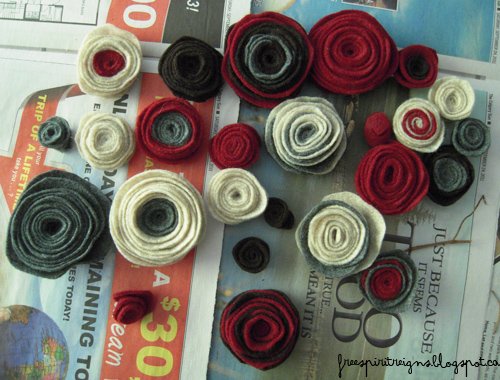 7. I found the best way to get the wreath the way I want is to arrange the roses on the wreath first, then go back and glue them on. Then you're not left with weird gaps or too many of one size in the same place.
I like to arrange them on the bottom right area of the wreath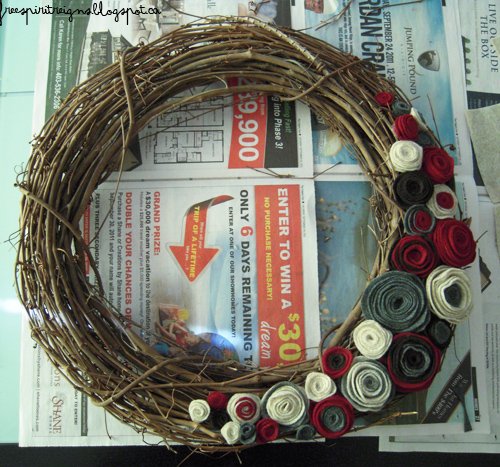 8. You can choose to attach a ribbon at the top to hang it, or just hang it as is on a wreath hanger.
These wreaths are super simple to make & can be quick once you get the hang of the roses. I like to give them as housewarming gifts and they can be made in a range of colors!
If you liked this project & want to see more, come on over to Free Spirit Reigns and see what else I have going on! You can also find me at these social media sites:
Thanks Barb for letting me share this tutorial with everyone =)
Now for Torrie's Giveaway:
                                                              Thanks Torrie for sharing! 
Thanks for stopping by. I'd love to have you follow along and subscribe to my RSS Feed or sign up to receive daily Emails delivered to your inbox . You can also follow along via Facebook.
(Visited 266 times, 1 visits today)