This is a Sponsored post written by me on behalf of NECTRESSE™Sweetener for

SocialSpark

. All opinions are 100% mine.
Zucchini in the summer is in abundant supply.  You often see people giving them away.  We grow a big garden and one of the things I love to grow is zucchini.   I have several things I like to make with the zucchini but one of my very favorites is zucchini pineapple bread and or/ muffins.  It's one of my guilty pleasures.  You see I can't eat a lot of sugar.  Sugar and I just don't get along.  I seem to gain weight instantly and it makes me really grouchy. Some artificial sweeteners give me severe headaches, so I can't use them.  So, for those reasons, I don't eat a lot of sugar.
Pour batter into four greased  7-3/8 x 3-5/8 x 2-inch Loaf Pan loaf pans. I had enough batter to also do 12 mini muffins. I added a walnut to each of the mini muffins.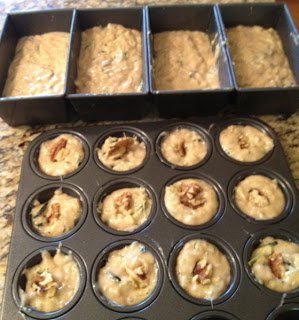 Bake at 350 degrees F  for 30 minutes. Cool on wire racks.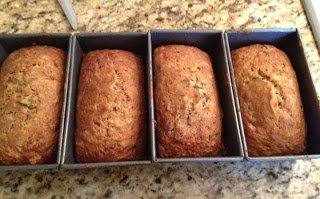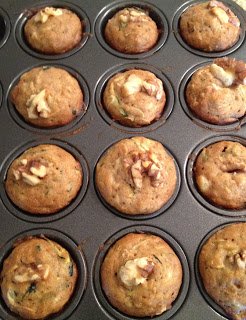 I wanted to let you know that you can get a 

FREE sample of NECTRESSE™Sweetener

.  Just click the link and you can sign up to get one and try it. 
Have you tried NECTRESSE Sweetener yet?  What have you made?
(Visited 105 times, 1 visits today)