I'm very excited to have Chris here today to share a life lesson on 
Perseverance.  He is the owner of
Atlanta Painting Company
in Atlanta GA and he just so happens to be my son.  He speaks from experience in the area of perseverance.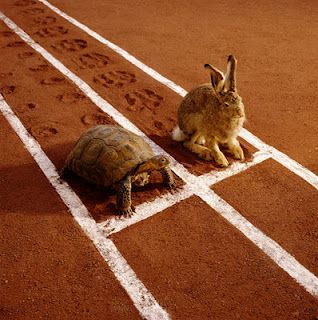 Slow and steady wins the race. We have all heard this statement since we were young. The problem is once we get into "real" life it seems like everywhere you look there is some new upstart who came out of nowhere to strike it rich. Overnight success is a term we hear often. I want to offer a contrasting view that really no one is an overnight success. Success is a process that happens by doing the right things day after day. This isn't a talk about success it's a talk about perseverance.   The reason I bring this up at the start is that you cannot have long term success without perseverance.
Perseverance is defined as the steady persistence in a course of action, a purpose, a state, etc., especially in spite of difficulties, obstacles, or discouragement.  So the question is how do we persist when we have difficulties, obstacles, or discouragement? This is the hardest thing to do in our pursuit of success, staying positive when everything seems to be going wrong. I can personally attest to this having started a business 6 years ago in the construction field 9 months before the housing market started its rapid decline. I know the disappointment of feeling like I was doing the work and not getting any results.  It was very difficult to struggle through this difficult time but we have seen God's blessing over the last two years as our business has grown from about $900,000 in revenue to be on track to bring in close to $1.8 Million in revenue this year. Thru the hard times, I have learned 3 things to keep in mind when you're struggling.
1. Stay Focused on the Why – When everything around you is falling apart you have to stay focused on why you are doing what you're doing.  The Goal or Dream has to be worth the struggle you will go thru to get the prize.
2. Stay Balanced – Things are never as bad as they seem and they're never as good as they seem. You must stay even keeled and not allow the bad times to diminish your little victories along the way.  I recommend setting small little goals daily that are achievable. I've found this allowed me to feel good about myself even when things seem to be going bad. Just remember your not as good as you think you are and you're not as bad as you think you are. Stay Balanced.
3. Find ways to Refresh your Soul – You have to find ways to relax and remove yourself from the struggle. By removing yourself from the struggles for a week, a day, or even an hour it allows you a chance to be revitalized. I do this by spending a week every summer in Michigan & spending a week in the winter on a hunting trip. These trips allowed me the chance to relax and re-focus on the why.  We must find time to do this or life will seem like its constant battle.
It doesn't matter what you are trying to achieve, whether it's your marriage, kids, business, sports, or health. Anytime we try to achieve something of substances we will go thru struggles so we must persist without exception.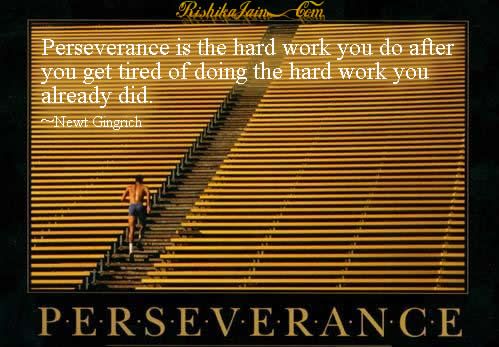 Thanks, Chris for sharing today!  If any of you are in the Atlanta area and need your house or business painted look up the
Atlanta Painting Company
.
Do you ever find it hard to persevere?  Any tips you have for pushing through to the end?  Leave a comment.
(Visited 465 times, 1 visits today)